Engineer your positive impact
Tractebel is a global community of 5000 imaginative experts engineering a carbon-neutral future. Through our game-changing solutions for complex energy, urban, nuclear and water projects, we help our clients create a positive impact towards a sustainable world, where people, planet and profit collectively thrive.
  Mission
As Senior Mechanical Systems Engineer in Offshore Energy, you will focus on the mechanical and low voltage equipment and systems included in offshore energy platforms (e.g. drainage, fuel, water, sewage, HVAC, Fire fighting, etc.). The integration of all systems in the design within the set space boundaries is a true challenge for you. You will liaise with project engineers, project manager, engineering partners, manage engineering subcontractors and maintain contact with the client and suppliers. The projects you will be working on include international Owner's Engineer or EPC Engineer missions during the development and costructions phase, typically offshore wind projects above 200 MW and associated HVAC/HVDC/H2 or other conversion platforms, energy islands, etc. These projects are typically executed for less experienced clients or in emerging sectors or countries (e.g. Taiwan, Vietnam, Italy) but also in the more established markets like NL, GE, UK, FR, BE, etc.) and are typically staffed with international teams.
You will be responsible for:
Execute engineering in 4 phases: concept design, basic engineering, detailed engineering and production support
Elaboration of functional descriptions and technical requirements for systems and equipment.
Participate in the procurement of system suppliers.
Follow-up system supply, installation and commissioning regarding budget, planning, interfaces, validation of variation orders, document control, etc.
Prepare technical space layouts, system diagrams, outfitting arrangements
Participate in interfacing and system integration with other disciplines and co-makers
Ensure good communication in the project: with the client, team members, vendors/partners, lender's engineer, Management; arrange/participate in project meetings;
Take the role of lead engineer for the mechanical systems in multi-disciplinary projects
Take the role of Project Manager on mechanical-disciplinary projects covering client satisfaction, financial follow-up, budget control, etc.
Assist in the overall team development by taking up a role as coach and verifier towards less experienced colleagues
Assist in internal and external technical trainings.
Ensure that all project and corporate procedures are correctly followed, especially regarding HSE;
Ensure that knowledge within his/her fields of expertise is capitalized upon.
Contribute to the satisfaction of the client
Look for continuous improvement in all processes and methodologies.
Actively take part in innovative projects such as floating offshore projects, hybrid renewable projects including offshore energy.

Every day with Tractebel is your chance to make the world more resilient, livable, energised and ultimately more sustainable. To shape and enhance the lives of millions of people. To apply your talent in multidisciplinary teams with boundless creativity. To learn and grow with world-class experts at your side. To leave a game-changing engineering legacy you can be proud of in your community and communities around the world.
sustainable and social impact
Accelerate the transition to a carbon-neutral future for people and the planet we all share.
Work alongside experts who imaginatively challenge convention in the search for solutions.
Join a community where you're genuinely valued and appreciated with leaders who champion you to success.
Benefit from continuous opportunities for learning and professional growth within ENGIE group.
Florian, Hydrogen consultant at Tractebel, tells us about his positive impact​
Let's meet Florian, one of our imaginative experts who makes the world more resilient, livable, energized and ultimately more sustainable.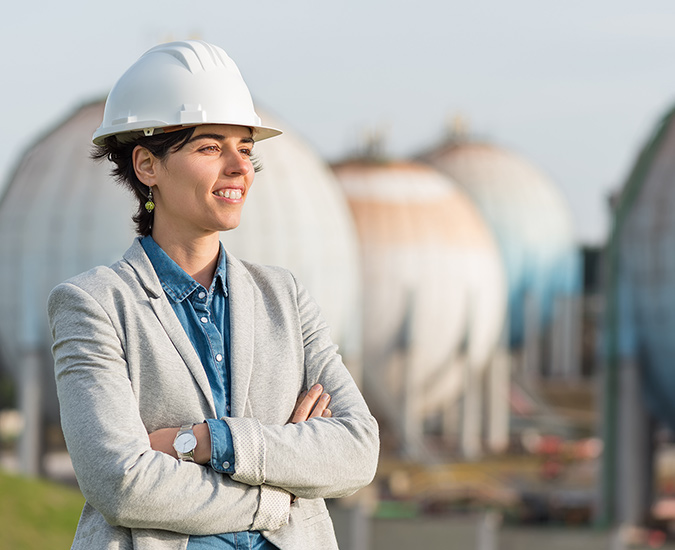 Profile
Graduate-level engineer;
Minimum 7 years of professional seniority
Minimum experience in mechanical engineering for offshore wind projects of 5 years. Participation to floating offshore wind projects, HVDC project or H2 conversion projects is an asset;
Good communication skills;
Experience in an international environment is a strong asset;
Experience with programming software is an asset.
Excellent English language skills is required, French, Dutch and German is an asset.
Stress resistant, results-focused, determined, decisive, well-organised;
Ready to travel for short or medium missions is required. Openness to long term missions is an asset.
Apply
Find your path to positive impact in the sector that's right for you.