Engineer your positive impact
Tractebel is a global community of 5000 imaginative experts engineering a carbon-neutral future. Through our game-changing solutions for complex energy, urban, nuclear and water projects, we help our clients create a positive impact towards a sustainable world, where people, planet and profit collectively thrive.
Work environment
Within the Metier Nuclear Safety & Engineering, the groups Safety & Licensing Studies and Safety Implementation & SAR are responsible for the following activities:
Safety & Licensing Studies: responsible for specific technical expertise related to radiological consequences, Statistical, Setpoint Studies, Internal & External Hazards assessment, Postulated Initiating Events, Safety classification of SSCs, Technical Specifications, Integrated Management Systems;
Safety Implementation & SAR: providing the "Safety Officer" function, Development of Safety Options and Safety Requirements for new facilities, assistance to the client's nuclear licensing & permitting process, management of the Safety Analysis Reports;

 Mission
Safety Officer function within projects: assure the proper consideration of nuclear licensing and safety aspects in studies/projects; establish safety requirements, analyse and ensure compliance with safety requirements, organise safety reviews, contacts with Safety Authorities;
Assistance to the client's nuclear licensing process, including the establishment of associated documents such as PSAR and FSAR (preliminary and final safety assessment report);
Safety analysis and assessment, e.g.: classification & qualification requirements with respect to safety functions and items important to safety, radiological consequences studies, internal and external hazards studies including definition of the load case, determination of PIE's (postulated initiating events) and DBA's (design basis accidents), statistical setpoint studies of sensor threshold level.
Every day with Tractebel is your chance to make the world more resilient, livable, energised and ultimately more sustainable. To shape and enhance the lives of millions of people. To apply your talent in multidisciplinary teams with boundless creativity. To learn and grow with world-class experts at your side. To leave a game-changing engineering legacy you can be proud of in your community and communities around the world.
sustainable and social impact
Accelerate the transition to a carbon-neutral future for people and the planet we all share.
Work alongside experts who imaginatively challenge convention in the search for solutions.
Join a community where you're genuinely valued and appreciated with leaders who champion you to success.
Benefit from continuous opportunities for learning and professional growth within ENGIE group.
Anicet, nuclear engineer, tells us about his positive impact. ​
Let's meet Anicet, one of our imaginative experts who makes the world more resilient, livable, energized and ultimately more sustainable.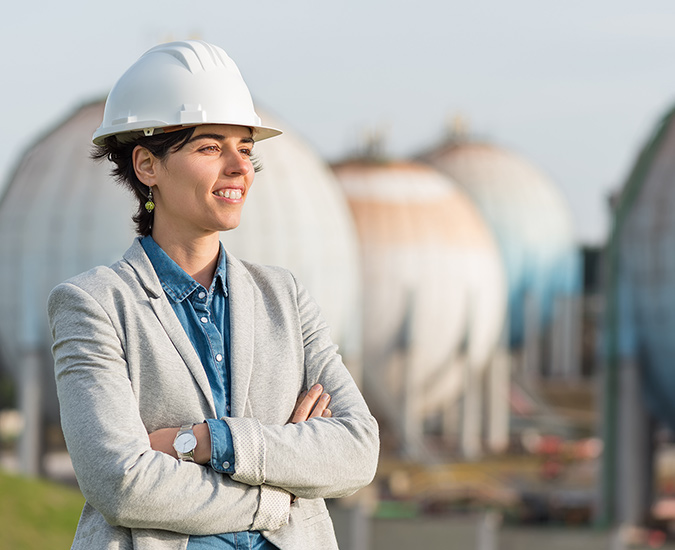 Profile
A master's degree in engineering. A degree in Nuclear Science and a first relevant working experience constitutes a further asset;
"Generalist", having knowledge of all technical disciplines enabling you to discuss on safety aspects related to these disciplines;
Very good knowledge of Dutch, and good knowledge of English;
With critical and inquiring mind, dynamic, rigorous and pragmatic;
Able to write position papers and synthesis reports, able to write clear safety positions and argumentation;
Good listener and communicator, capacity to develop personal contacts; good facilitating skills, diplomatic;
With the capacity to take initiatives;
Able to work autonomously;
Willing to travel internationally for short missions
Tractebel welcomes candidates from all backgrounds, and actively promotes Diversity in the workforce.
Apply
Find your path to positive impact in the sector that's right for you.