Engineer your positive impact
Tractebel est une communauté mondiale de 5000 experts imaginatifs qui conçoivent un avenir neutre en carbone. Grâce à nos solutions révolutionnaires pour des projets énergétiques, urbains, nucléaires et hydrauliques complexes, nous aidons nos clients à créer un impact positif vers un monde durable, où les personnes, la planète et le profit prospèrent collectivement.
Mission
Dans le cadre des missions de MOE de Tractebel sur des projets de gaz naturel, les missions du/de la référent(e) HSE sont les suivantes :
Il/Elle est garant de l'application du processus HSE sur le projet ;

Il/Elle rédige / met à jour le plan HSE et veiIle à garantir une cohérence d'ensemble ;

Il/Elle évalue les aspects sécurité présentés dans les DCE, offres et documents d'exécution des EE ;

Il/Elle assure un support à l'équipe projet et chantier en matière de réglementation HSE ;

Il/Elle anime les revues SSE et réalise les analyses de risques en conception

Il/Elle s'assure que les aspects sécurité en conception sont correctement intégrés dans les projets

Il/Elle identifie les contraintes réglementaires applicables au projet (notamment contraintes ICPE), participe ou réalise les HAZOP, les études ATEX et tout autre document « safety »

Il/Elle rédige et / ou vérifie, avec le concours du préventeur HSE, les procédures, consignes, rapports de presqu'accidents / incidents, etc. ;

Il/Elle pilote et est l'interlocuteur « métier » du préventeur HSE ;

Il/Elle participe à la réalisation des PDP et PGC

Il/Elle réalise des audits sur le chantier ;

Il/Elle analyse, avec l'ingénieur projet puis synthétise les diagnostics des prélèvements (plomb, amiante, pollution de terres, etc…) suite à l'obtention des rapports.

Il/Elle organise et suit la réalisation des repérages plomb et amiante sur les projets

Il/Elle pilote les comités HSE

Il/Elle réalise les analyses d'évènements, prends les actions correctives nécessaires et en assure la communication

Il/Elle réalise le reporting en fin de mois.
Every day with Tractebel is your chance to make the world more resilient, livable, energised and ultimately more sustainable. To shape and enhance the lives of millions of people. To apply your talent in multidisciplinary teams with boundless creativity. To learn and grow with world-class experts at your side. To leave a game-changing engineering legacy you can be proud of in your community and communities around the world.
sustainable and social impact
Accelerate the transition to a carbon-neutral future for people and the planet we all share.
Work alongside experts who imaginatively challenge convention in the search for solutions.
Join a community where youu2019re genuinely valued and appreciated with leaders who champion you to success.
Benefit from continuous opportunities for learning and professional growth within ENGIE group.
Florian, Hydrogen consultant at Tractebel, tells us about his positive impact​
Let's meet Florian, one of our imaginative experts who makes the world more resilient, livable, energized and ultimately more sustainable.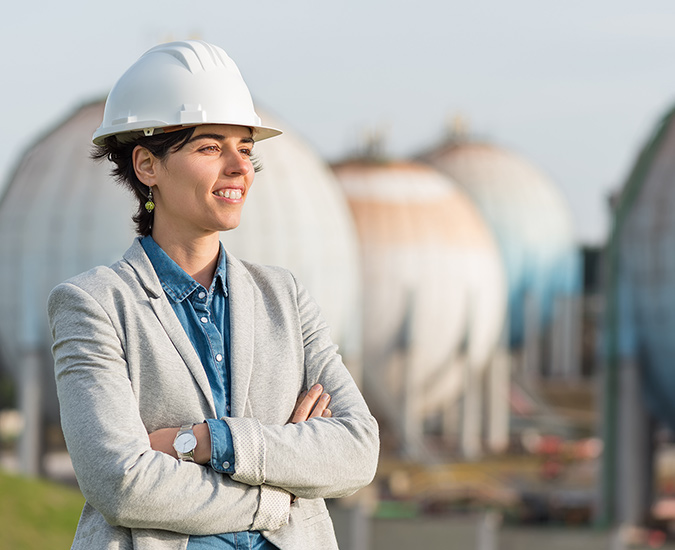 Profil
De formation initiale de type Ingénieur/ Master en HSE ou sécurité/risques industriels, vous justifiez d'une expérience minimum de 5 années dans le secteur du gaz ou de l'énergie.
Maitrise des logiciels : Suite Office (impératif), Phast (recommandé)
Votre niveau de français est excellent, et vous justifiez d'un très bon niveau d'anglais.
Cultivez votre authenticité dans une société où accompagnement et équité sont générateurs d'avancées – Rejoignez l'aventure Tractebel !
Tractebel accueille des candidats de toutes origines et promeut activement la diversité au sein de son personnel.
Apply
Find your path to positive impact in the sector thatu2019s right for you.