Engineer your positive impact
Tractebel Introduction

Tractebel is a global community of 5000 imaginative experts engineering a carbon-neutral future. Through our game-changing solutions for complex energy, urban, nuclear, and water projects, we help our clients create a positive impact toward a sustainable world, where people, the planet, and profit collectively thrive.

Tractebel in the Asia Pacific (APAC) has been implemented for several years in the region and offers high-quality services in engineering, consulting solutions, and project management.

With about 150 employees, Tractebel APAC has developed strong local expertise and has the ambition to grow.

Work Environment

We are looking for a Project Manager to support efficiently the expansion of our activities in Water infrastructures (such as Large & Small Hydroelectric Schemes, Dams, Reservoirs, Water transfer, and River Hydraulics). Under the responsibility of the Vice President in charge of Water, you will be fully responsible for delivering Water related consulting & engineering projects, with a major of focus on hydropower and dams project, with the support of a team, with the highest standards of quality and safety.

Our projects cover engineering studies, Owner's Engineering, and/or Engineering-Procurement-Construction Management assignments. Your projects are in Southeast Asian countries with short-term missions possible. You are integrated into the Tractebel Water community, a worldwide network of Water specialists keen on sharing their knowledge.

All your missions have to be performed with the highest standards of Quality / Safety / Legal / Ethics.

Mission

Project Management
Responsible for the execution and timely delivery of technical studies, design and tender documents, or design reviews in the field of Hydropower Projects.

Utilize industry best practices, techniques, and standards throughout the entire project execution.

Leading an interdisciplinary team of professionals (draftsmen and engineers) to achieve technical services on time and within budget.

Develop and manage a detailed project schedule and work plan.

Responsible for controlling the project's performance in terms of budget, quality, and schedule.

Ensuring that the technical level of project execution meets the Client's expectations and the high standards of Quality and Safety.

Liaison and communication with the Client and/or the Lending Agencies and other stakeholders.

Manage contracts with subcontractors, partners, and suppliers by assigning tasks and communicating expected deliverables, and supervising their performance.

Measure project performance to identify areas for improvement.

Ensure that all project and corporate procedures are correctly followed, with the support of the Project Quality and HSE Managers.

Provide project updates consistently to various stakeholders as well as the Head of Water of TRACTEBEL APAC about strategy, adjustments, and progress.

Management / Teams coordination
Leading multidisciplinary and multicultural teams.

Motivate and support a project team to achieve its targets.

Predict and mobilize resources and manage workload efficiently, coordinate the Consultant's and Subcontractors'/Partners' activities during the performance of the assignments.

Actively participate in the development of professional skills and gained experience with a team of engineers, BIM experts, and draftsmen.
Technical management
Coaching and accompanying the project team, daily, on the development/enhancement of technical skills related to hydraulics and civil works for large water infrastructures such as dams, hydropower schemes, and water transfers.

Management of technical deliverables and reporting.
Business Development and Sales
Contribute actively to the sales process, including the preparation of technical & commercial offers when needed.

Participate in the services tender preparation: methodology, schedule, manning,

Prepare a budget based on the scope of work and resource requirements.
Every day with Tractebel is your chance to make the world more resilient, livable, energised and ultimately more sustainable. To shape and enhance the lives of millions of people. To apply your talent in multidisciplinary teams with boundless creativity. To learn and grow with world-class experts at your side. To leave a game-changing engineering legacy you can be proud of in your community and communities around the world.
sustainable and social impact
Accelerate the transition to a carbon-neutral future for people and the planet we all share.
Work alongside experts who imaginatively challenge convention in the search for solutions.
Join a community where you're genuinely valued and appreciated with leaders who champion you to success.
Benefit from continuous opportunities for learning and professional growth within ENGIE group.
Alice, Project Director Water, tells us about her positive impact​
Let's meet Alice, one of our imaginative experts who makes the world more resilient, livable, energized and ultimately more sustainable.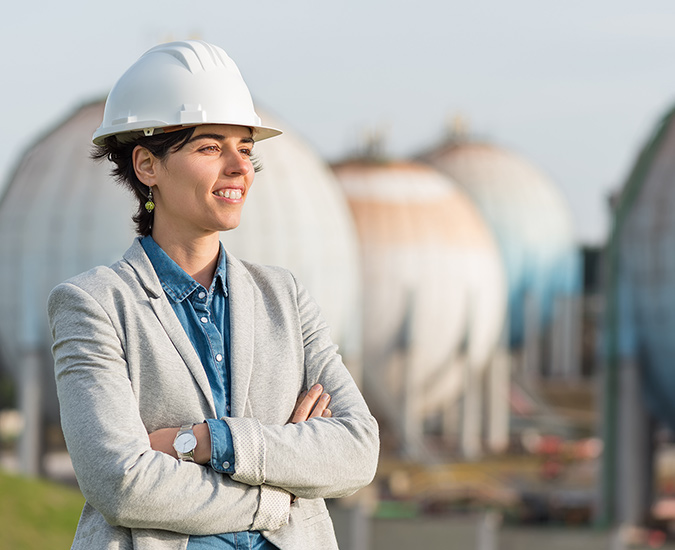 Profile

We are looking for talented and motivated people to create the future of our Water activities. Join a rewarding and flexible work environment that encourages innovation and creativity and helps us meet the challenges of today and tomorrow.

At Tractebel Thailand, we have built a culture based on trust and respect to welcome all gender. We encourage woman candidates to apply even if they don't fulfill 100% of the requirements set out in the description. We believe our approach set us apart and better prepares our company to answer today's environmental and societal challenges. Make sure your voice is heard. Join us today and let's grow together!

#Respect by Tractebel Thailand
Master of Sciences degree in Civil Engineering or Hydraulics or equivalent.

Minimum 7 years of professional experience in international consulting or engineering in the field of Water Engineering projects (water resources, water supply, water transfer and piping, hydropower, dams, irrigation) with a focus on hydropower and dam projects.

Experience as Project Manager or Team Leader.

Experience with international Clients or Lending Agencies.

A sound technical background in large water infrastructures, allows you to lead in an autonomous way the technical team and to solve most of the project's technical challenges.

Proficiency in Project Management software.

Experiences in leading a team of local professionals in the region are beneficial.

Experience in commercial development and good customer handling skills.

Team player, target-oriented, determined, and responsible.

Dynamic, proactive, and autonomous, manage to create quickly good relationships in a new environment.

Great communication skills and fluency in English both writing and speaking.

Other native languages of Southeast Asian countries would be a plus.
Apply
Find your path to positive impact in the sector that's right for you.