Engineer your positive impact
Tractebel Introduction

Tractebel is a global community of 5000 imaginative experts engineering a carbon-neutral future. Through our game-changing solutions for complex energy, urban, nuclear, and water projects, we help our clients create a positive impact towards a sustainable world, where people, the planet, and profit collectively thrive.

Tractebel in the Asia Pacific (APAC) has been implemented for several years in the region and offers high-quality services in engineering, consulting solutions, and project management.

With about 150 employees, Tractebel APAC has developed strong local expertise and has the ambition to grow.

Work Environment

We are looking for a Project Manager Renewable to support the expansion of our activities in Energy. You will be responsible for completing the Project Management Process, and you will work in close coordination with the engineering team to reach the project developer's expectations. You will evolve in an international environment and work in close coordination with other teams throughout the company to deliver projects at the highest quality standards.

You will be integrated into the Tractebel Energy community, a worldwide network of Energy specialists keen on sharing their knowledge.

All your missions have to be performed with the highest standards of Quality / Safety / Legal / Ethics.

Missions
You will report to the VP of Renewable.

You coordinate and manage the project team of the solar or wind projects allocated to you.

You share your expertise with your project team.

You take care of the contact with the Client and the project contractors.

You manage and monitor the planning, the budget, the safety aspects, and the technical quality of the project and regularly report to the VP of Renewable.

You manage the Procurement activities related to Tractebel's scope (tendering, contracting, and invoicing).

You take care of the technical-commercial optimization of the project installations.

You manage the project scope variations related to the project if any.

You participate in the preparation of the technical-commercial proposals.
Every day with Tractebel is your chance to make the world more resilient, livable, energised and ultimately more sustainable. To shape and enhance the lives of millions of people. To apply your talent in multidisciplinary teams with boundless creativity. To learn and grow with world-class experts at your side. To leave a game-changing engineering legacy you can be proud of in your community and communities around the world.
sustainable and social impact
Accelerate the transition to a carbon-neutral future for people and the planet we all share.
Work alongside experts who imaginatively challenge convention in the search for solutions.
Join a community where you're genuinely valued and appreciated with leaders who champion you to success.
Benefit from continuous opportunities for learning and professional growth within ENGIE group.
Florian, Hydrogen consultant at Tractebel, tells us about his positive impact​
Let's meet Florian, one of our imaginative experts who makes the world more resilient, livable, energized and ultimately more sustainable.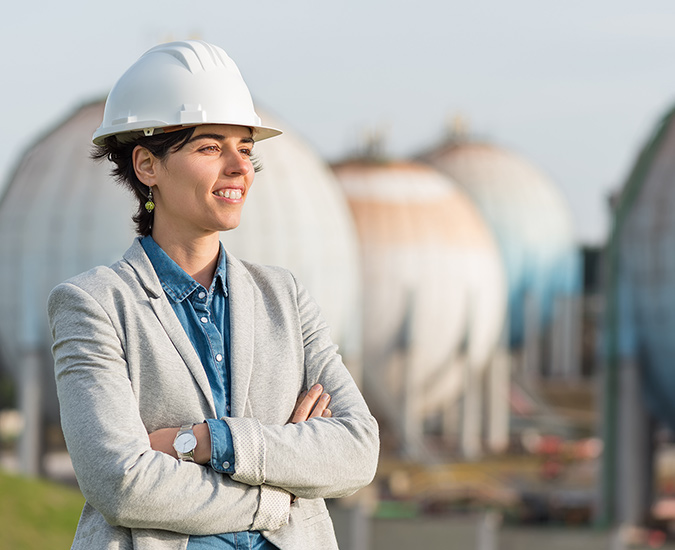 Profile

We are looking for talented and motivated people to create the future of energy. Join a rewarding and flexible work environment that encourages innovation and creativity and helps us meet today's and tomorrow's energy challenges.
At Tractebel Thailand, we have built a culture based on trust and respect to welcome all gender. We encourage woman candidates to apply even if they don't fulfill 100% of the requirements set out in the description. We believe our approach set us apart and better prepares our company to answer today's environmental and societal challenges. Make sure your voice is heard. Join us today and let's grow together!
#Respect by Tractebel Thailand
Bachelor's degree in energy engineering, natural resources engineering, or related field.

At least 5 years of experience in Solar or Wind power generation projects including project realization and follow-up.

At least 2 years of experience in project management.

Demonstrated knowledge of scheduling, cost engineering, subcontract coordination, and general project management.

Fluent in Thai and good command of English (both verbal and written skills); any other regional language knowledge is a plus.

Good team manager with coaching abilities, an eye for detail, and meeting the Client's expectations.

Knowledge of financial indicators for project follow-up.

Knowledge of legal terms, contract management, and mastering the risk management culture.

Excellent interpersonal and communication skills.

Flexible and good at planning concurrent assignments.

Willing to travel for short-term missions for project or training purposes.
Apply
Find your path to positive impact in the sector that's right for you.