Engineer your positive impact
Tractebel is a global community of 5000 imaginative experts engineering a carbon-neutral future. Through our game-changing solutions for complex energy, urban, nuclear and water projects, we help our clients create a positive impact towards a sustainable world, where people, planet and profit collectively thrive.
Work environment
The Mechanical Equipment Department is in charge of the following tasks:
• Expertise in mechanical components;
• Procurement of Mechanical Equipment;
• Design of Mechanical Equipment;
• Contractor and Site Quality Surveillance;
• Equipment qualification studies.
 Mission
As member of the group 'Equipment Design & Supply', you will be in charge of the following activities in close relation with the project managers, customers and suppliers:
Main tasks:
• Sizing studies for valve actuators;
• Follow-up of site tests for electric actuators of safety related valves;
• Technical coordination of a team of engineers: planning, deadlines, interventions on-site,…;
• Evaluation of measurement results, advise corrective actions;
• Technical discussions with the Customer and Contractors;
• Operational assistance to the customer in the field of mechanical expertise for valves, actuators,…
• Assisting the customer in meetings and technical discussions with the safety authorities.

Complementary tasks:
• Qualification of equipment by study or by test campaigns;
• Purchase of mechanical equipment (valves, valve actuators, pumps, compressors, handling equipment,…) and their spare parts:
- Technical expertise and definition of the needs;
- Preparation of the documents – technical requisition file, commercial documents, ... for call for tenders;
- Technical review and analysis of the supplier's bids;
- Support in the commercial negotiations with the suppliers;
- Follow-up of the contract from the kick-off meeting until the final acceptance on site.
• Manufacturing follow-up of equipment in close cooperation with the quality surveillance section and with the customer;
• Detailed design of mechanical equipment;
Every day with Tractebel is your chance to make the world more resilient, livable, energised and ultimately more sustainable. To shape and enhance the lives of millions of people. To apply your talent in multidisciplinary teams with boundless creativity. To learn and grow with world-class experts at your side. To leave a game-changing engineering legacy you can be proud of in your community and communities around the world.
sustainable and social impact
Accelerate the transition to a carbon-neutral future for people and the planet we all share.
Work alongside experts who imaginatively challenge convention in the search for solutions.
Join a community where you're genuinely valued and appreciated with leaders who champion you to success.
Benefit from continuous opportunities for learning and professional growth within ENGIE group.
Anicet, nuclear engineer, tells us about his positive impact. ​
Let's meet Anicet, one of our imaginative experts who makes the world more resilient, livable, energized and ultimately more sustainable.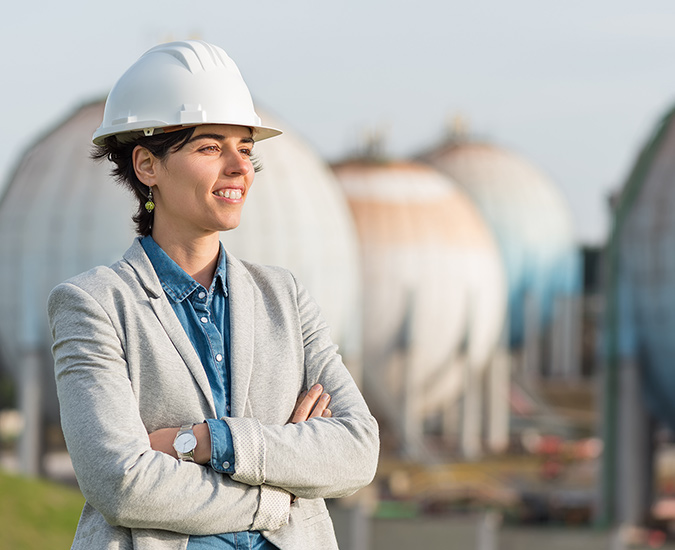 Profile
• Mechanical / Electromechanical engineer with experience in the engineering sector;
• Professional knowledge in speaking English, French and Dutch;
• Fluent in reading and writing in English (required) and Dutch or French (at least one of both);
• Interest in design, manufacturing and site operation activities;
• Ability to draft reports, synthesis, calculation notes and technical specifications;
• Mechanical expertise in valves and actuators is an asset;
• Ready to work at the customer's premises in Belgium for short missions.
• Interest in promoting Tractebel's services and products to national and international customers, in conferences and workshops.
• Accurate, solution minded, communicative, team-player skills;
• Computer skills: excel, access,…
• Knowledge of VBA and 3D CAD programs and is an asset;
Tractebel welcomes candidates from all backgrounds, and actively promotes Diversity in the workforce.
Apply
Find your path to positive impact in the sector that's right for you.