Engineer your positive impact
YOUR FIELD OF ACTIVITY
As Mechanical Engineer (hydromechanical and electromechanical) (m/f/d) your new working environment is the Electromechanical Equipment Department (GW6) within the Hydropower & Water Resources Division of TRACTEBEL Engineering GmbH. Your field of activity includes:
Definition and dimensioning of hydromechanical and electromechanical equipment and its components for hydropower, water and dam projects.
Preparation of feasibility studies
Preparation of prequalification documents and proposals for engineering services for the implementation of rehabilitation projects related to hydraulic steel structures
Preparation of tender documents for construction
Evaluation of tenders (technical and commercial proposals)
Management of construction and installation sites in Germany and abroad
Review of contractors' technical submissions and all documentation required for implementation
Witnessing of factory acceptance tests (FATs), and supervision of installation and commissioning activities
YOUR PROFILE
The following professional and personal skills and attributes make you the ideal candidate:
Engineering degree in mechanical engineering (Dr. Ing. / Dipl. Ing. / PhD. or MSc) with specialization in hydraulic steel structures and/or mechanical equipment (hydraulic machinery) for hydropower
Fundamental knowledge of regulations and related Norms
Not less than 5 years of relevant professional experience in the fields covered by the tasks above, preferably on international projects
Experience in longer assignments overseas would be desirable
Complete competence in the use of MS-Office is presupposed
Business fluency in English and at least a good command of German, further language skills would be of advantage
Willingness to undertake business trips and assignments.
Every day with Tractebel is your chance to make the world more resilient, livable, energised and ultimately more sustainable. To shape and enhance the lives of millions of people. To apply your talent in multidisciplinary teams with boundless creativity. To learn and grow with world-class experts at your side. To leave a game-changing engineering legacy you can be proud of in your community and communities around the world.
sustainable and social impact
Accelerate the transition to a carbon-neutral future for people and the planet we all share.
Work alongside experts who imaginatively challenge convention in the search for solutions.
Join a community where you're genuinely valued and appreciated with leaders who champion you to success.
Benefit from continuous opportunities for learning and professional growth within ENGIE group.
Florian, Hydrogen consultant at Tractebel, tells us about his positive impact​
Let's meet Florian, one of our imaginative experts who makes the world more resilient, livable, energized and ultimately more sustainable.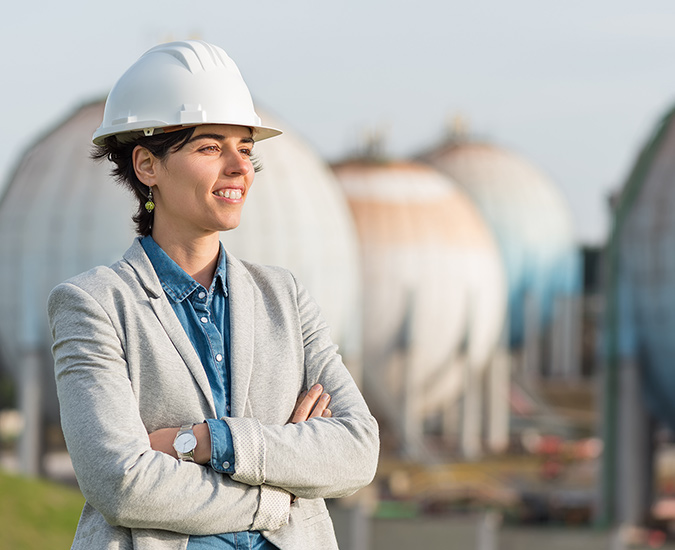 Your enthusiasm and your commitment!
Join us in engineering a CO2-neutral future!
THAT SOUNDS INTERESTING?
Then we look forward receiving your online application as Mechanical Engineer (hydromechanical and electromechanical) (m/f/d) (728), including your salary expectations and your availability.
DO YOU HAVE ANY QUESTIONS?
Felix Hanreich will be happy to assist you by telephone (+49 6101 55-2146) or e-mail: bewerbermanagement-de@tractebel.engie.com
Apply
Find your path to positive impact in the sector that's right for you.