Engineer your positive impact
Tractebel is a global community of 5000 imaginative experts engineering a carbon-neutral future. Through our game-changing solutions for complex energy, urban, nuclear and water projects, we help our clients create a positive impact towards a sustainable world, where people, planet and profit collectively thrive.


Work environment
You will be part of the Business Line Infrastructure within the Business Entity Tractebel Belgium. Our entity aims to grow its activities in Belgium and abroad by offering its clients and prospects high-quality, attractive, competitive and innovative solutions in the fields of urban consultancy (urban planning & development, mobility, sustainability & policy and environment), engineering of Transport Infrastructure projects (roads, railways, bridges, tunnels and multimodal interchanges), buildings, water engineering, structural engineering and geo-engineering.
Tractebel has a philosophy of flexible working hours and work locations. You are welcome in one of our offices (Antwerp, Ghent or Brussels) for at least 2 days a week. On the other days you can work at home, thus avoiding long travel times and balancing work and private life.
Job Description
As part of the team that conducts geotechnical project studies and monitors project execution, you will be responsible for the following tasks:
You will determine the need and choice of procedures regarding:

Ground investigation (geotechnical/geophysical/hydrogeological/geological);
Foundation techniques (pile foundations, soil improvements, foundations on steel);
Stability issues: retaining walls, slope stability, etc.

Draw up the technical specifications for the above;
You interpret the results of soil research;
You are responsible for the classic and special calculations, the modeling of terrains and the interaction between soil and structures;
Control the execution of the works.
Every day with Tractebel is your chance to make the world more resilient, livable, energised and ultimately more sustainable. To shape and enhance the lives of millions of people. To apply your talent in multidisciplinary teams with boundless creativity. To learn and grow with world-class experts at your side. To leave a game-changing engineering legacy you can be proud of in your community and communities around the world.
sustainable and social impact
Accelerate the transition to a carbon-neutral future for people and the planet we all share.
Work alongside experts who imaginatively challenge convention in the search for solutions.
Join a community where you're genuinely valued and appreciated with leaders who champion you to success.
Benefit from continuous opportunities for learning and professional growth within ENGIE group.
Salima, transport & mobility consultant, tells us about her positive impact​
Let's meet Salima, one of our imaginative experts who makes the world more resilient, livable, energized and ultimately more sustainable.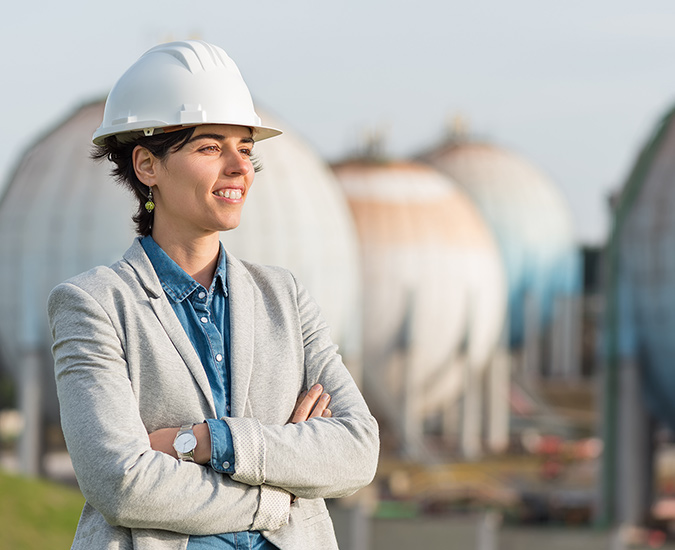 Profile
You are a civil or industrial engineer (civil engineering, mining/geotechnical, bioengineering);
You may have experience in the calculations of the disciplines and are specialized/interested in geotechnics;
Knowledge of or are willing to learn the classic geotechnical software packages (Plaxis, Flac, D-serie, Foxta, ...);
Bilingual level of Dutch and good knowledge of English. Knowledge of French is a plus.
You can work autonomously, like to take initatives, can easily take decisions, have a listening ear and offer the customer tailored solutions;
You are looking for a mix of fieldwork and office work.
Tractebel welcomes candidates from all backgrounds, and actively promotes Diversity in the workforce.
Apply
Find your path to positive impact in the sector that's right for you.