Engineer your positive impact
Tractebel is a global community of 5000 imaginative experts engineering a carbon-neutral future. Through our game-changing solutions for complex energy, urban, nuclear and water projects, we help our clients create a positive impact towards a sustainable world, where people, planet and profit collectively thrive.
Work environment
Het team Structural Engineering, onderdeel van de business line URBAN van Tractebel-ENGIE, heeft een vacature voor een gedreven junior ingenieur stabiliteit voor projecten in infrastructuur en gebouwen. Het team Structural Engineering is betrokken bij een breed scala aan projecten, in samenwerking met de andere entiteiten van Tractebel en de ENGIE Groep, zowel in België als internationaal.

Het team Structural Engineering telt een 70-tal Ingenieurs (Experten, Lead Engineers, Design Engineers, BIM modelleurs), CAD-tekenaars en Assistenten. In België is het team Structural Engineering werkzaam vanuit 4 locaties: Gent, Hasselt, Brussel en Namen. Aan jou de keuze van welk kantoor je wil werken.
  Mission
Je maakt deel uit van een multidisciplinair projectteam van ingenieurs en ontwerpers voor projecten met een sterke focus op projecten in infrastructuur (bruggen, civiele constructies, etc.) en gebouwen.

Je staat in voor het ontwerpen en berekenen van structuren (in de materialen beton, staal, hout, …) van concept tot uitvoeringsstudie.

Je bent creatief in het zoeken naar structurele oplossingen voor specifieke problemen, rekening houdende met ontwerp en budget.

Op technisch vlak wordt je bijgestaan in je opdrachten door de collega's van het team Structural Engineering en in het kader van geotechnische aspecten wordt beroep gedaan op het competence center Geo Engineering. Samenwerken met collega's staat bij Tractebel hoog in het vaandel;

Bij de start van het uitvoeren van een opdracht maak je met de Lead Engineer afspraken over de aan te leveren documenten, alsook over de timing. Het is jouw verantwoordelijkheid om de werkzaamheden uit te voeren conform de afgesproken uren. Bij onvoorziene zaken meldt je dit onmiddellijk aan de Lead Engineer. Projecten worden uitgevoerd in overeenstemming met ons intern kwaliteitsysteem en onze veiligheids- en gezondheidsregels;

Je communiceert de voortgang van je werkzaamheden in de projecten met de Lead Engineer en je manager op regelmatige basis. Je communicatieve vaardigheden komen hier tot uiting.

Je helpt mee bij de opmaak van offertes en contracten;

Kennis en interesse in BIM en parametrisch ontwerpen is een plus.
Every day with Tractebel is your chance to make the world more resilient, livable, energised and ultimately more sustainable. To shape and enhance the lives of millions of people. To apply your talent in multidisciplinary teams with boundless creativity. To learn and grow with world-class experts at your side. To leave a game-changing engineering legacy you can be proud of in your community and communities around the world.
sustainable and social impact
Accelerate the transition to a carbon-neutral future for people and the planet we all share.
Work alongside experts who imaginatively challenge convention in the search for solutions.
Join a community where you're genuinely valued and appreciated with leaders who champion you to success.
Benefit from continuous opportunities for learning and professional growth within ENGIE group.
Gaetano, HVAC & energy efficiency engineer, tells us about his positive impact​
Let's meet Gaetano, one of our imaginative experts who makes the world more resilient, livable, energized and ultimately more sustainable.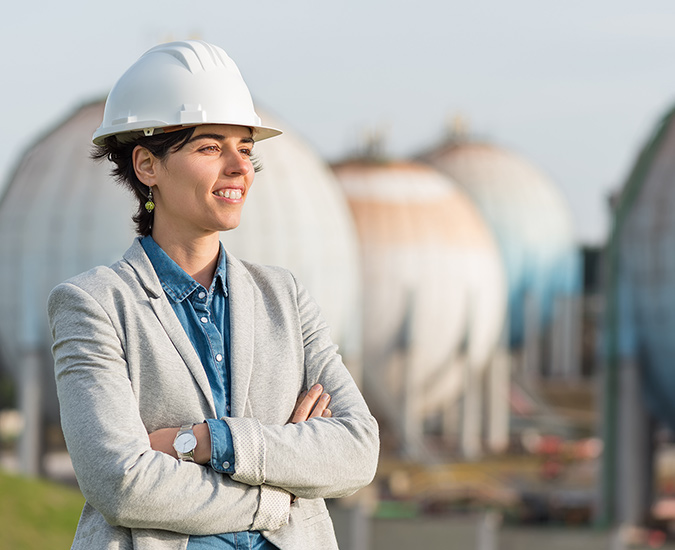 Profile
Je hebt een Master in de ingenieurswetenschappen (M.Sc.Eng.) - bouwkunde of equivalent;

Je hebt 3 jaar relevante technische ervaring met betrekking tot het ontwerp en de engineering in projecten infrastructuur of gebouwen;

Je hebt parate kennis betreffende stabiliteitsconcepten in projecten infrastructuur of gebouwen.

Je hebt een goed inzicht in de toepasbare bouwtechnieken.

Je hebt goede communicatievaardigheden en bent een teamspeler;

Je bent klantgericht en flexibel;

Je spreekt vloeiend Nederlands en/of Frans en je bezit een zeer goede kennis van het Engels.

Je bent bereid om occasioneel internationale reizen te maken in het kader van onze projecten.

Apply
Find your path to positive impact in the sector that's right for you.