Engineer your positive impact
Tractebel Introduction

Tractebel is a global community of 5000 imaginative experts engineering a carbon-neutral future. Through our game-changing solutions for complex energy, urban, nuclear, and water projects, we help our clients create a positive impact toward a sustainable world, where people, the planet, and profit collectively thrive.

Tractebel in the Asia Pacific (APAC) has been implemented for several years in the region and offers high-quality services in engineering, consulting solutions, and project management.

With about 150 employees, Tractebel APAC has developed strong local expertise and has the ambition to grow.

Work Environment

We are looking for a Hydraulic Engineer to support efficiently the expansion of our activities in Water infrastructures (such as Large & Small Hydroelectric Schemes, Dams, Reservoirs, Water transfers, and River Hydraulics). As Hydraulics Engineer in the Water sector, you will be supporting Projects Managers in delivering Water-related consulting & engineering projects, with a major focus on hydropower and dam projects. Our projects cover engineering studies, Owner's Engineering, and/or Engineering-Procurement-Construction Management assignments. Your projects are in Southeast Asian countries with short-term missions possible.
You are integrated into the Tractebel Water community, a worldwide network of Water specialists keen on sharing their knowledge.

All your missions have to be performed with the highest standards of Quality / Safety / Legal / Ethics.

Mission
Prepare hydraulic designs for various project components, being part of Water Engineering projects, such as spillways, intakes, waterways, surge tanks, canals, control structures, etc. for different project stages from conceptual design over the basic design to detailed construction designs.

Execute dam break studies and determine the downstream hazard potential and/or the Inflow Design Flood.

Prepare Terms of Reference for Bathymetrical Survey Campaigns, incl. scope of works, budget, time schedule, etc.

Follow-up of the bidding procedure for the survey and the execution of bathymetrical surveys.

Provide direct support to the Project Manager for the successful execution and completion of the project.

Participate in the evaluation of the most appropriate technical solutions in order to economically optimize the projects.

Review of design submissions from other parties, such as Contractors or other Consultants, in the field of hydraulics - partly in cooperation with other involved Engineering units from abroad.

Under the guidance of the project manager, monitor the planning, the budget, the safety aspects, and the technical quality of the project.

Assist the Project Manager with the administrative work of the project (including invoice management, maintaining records and entering data, updating project and client databases, and drafting minutes of the meeting).

Participate in the follow-up of the project by contributing/organizing site visits or missions, having regular contact with the Clients and/or Contractors, and complying with the quality and ethical standards of TRACTEBEL.

Support in the sales activities for acquiring new projects by preparing techno-commercial proposals.
Every day with Tractebel is your chance to make the world more resilient, livable, energised and ultimately more sustainable. To shape and enhance the lives of millions of people. To apply your talent in multidisciplinary teams with boundless creativity. To learn and grow with world-class experts at your side. To leave a game-changing engineering legacy you can be proud of in your community and communities around the world.
sustainable and social impact
Accelerate the transition to a carbon-neutral future for people and the planet we all share.
Work alongside experts who imaginatively challenge convention in the search for solutions.
Join a community where you're genuinely valued and appreciated with leaders who champion you to success.
Benefit from continuous opportunities for learning and professional growth within ENGIE group.
Alice, Project Director Water, tells us about her positive impact​
Let's meet Alice, one of our imaginative experts who makes the world more resilient, livable, energized and ultimately more sustainable.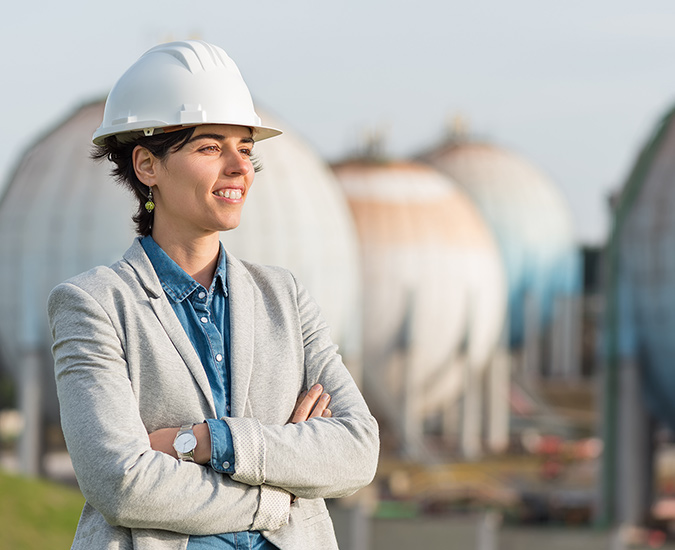 Profile

We are looking for talented and motivated people to create the future of our Water activities. Join a rewarding and flexible work environment that encourages innovation and creativity and helps us meet the challenges of today and tomorrow.

At Tractebel Thailand, we have built a culture based on trust and respect to welcome all gender. We encourage woman candidates to apply even if they don't fulfill 100% of the requirements set out in the description. We believe our approach set us apart and better prepares our company to answer today's environmental and societal challenges. Make sure your voice is heard. Join us today and let's grow together!
#Respect by Tractebel Thailand
Bachelor's degree or Master's degree in Civil Engineering with a focus on hydraulics or water resources management or equivalent from a reputable university.

At least 5 years of professional experience in the respective fields, including hydraulic design of structures, hydraulic modeling, transient analyses, dam break studies, etc.

Knowledge of hydrology and experience in hydrologic modeling is beneficial.

Solid computer skills (Excel, Outlook, Word, AutoCAD, and multiple engineering design and document control software) and knowledge of hydraulic modeling software, e.g. 1D/2D hydrodynamic simulation Software (HEC-RAS, MIKE11, MIKE 21, Open-Telemac, Bentley Hammer, SIMSEN, etc.). Knowledge in 3D Modelling (Flow-3D, OpenFoam, etc.) is beneficial.

Proactive, dynamic, and with strong analytical skills with an eye for detail.

Motivated and flexible, independent, structured, and with a willingness to grow personally and professionally.

Great communication skills and fluency in English both writing and speaking.

Additional knowledge of any other language is an asset.

Able to travel for short-term missions for project or training purposes.

Professional experiences in oversea projects are beneficial.

Ability to work in a multicultural team as well as with Contractors and Clients.
Apply
Find your path to positive impact in the sector that's right for you.