Engineer your positive impact
Será responsable del control de avance y costos servicio de la Inspección Técnica de Obra para Construcción de Planta Desaladora.
En sitio, turnos 7x7.
Every day with Tractebel is your chance to make the world more resilient, livable, energised and ultimately more sustainable. To shape and enhance the lives of millions of people. To apply your talent in multidisciplinary teams with boundless creativity. To learn and grow with world-class experts at your side. To leave a game-changing engineering legacy you can be proud of in your community and communities around the world.
sustainable and social impact
Accelerate the transition to a carbon-neutral future for people and the planet we all share.
Work alongside experts who imaginatively challenge convention in the search for solutions.
Join a community where you're genuinely valued and appreciated with leaders who champion you to success.
Benefit from continuous opportunities for learning and professional growth within ENGIE group.
Alice, Project Director Water, tells us about her positive impact​
Let's meet Alice, one of our imaginative experts who makes the world more resilient, livable, energized and ultimately more sustainable.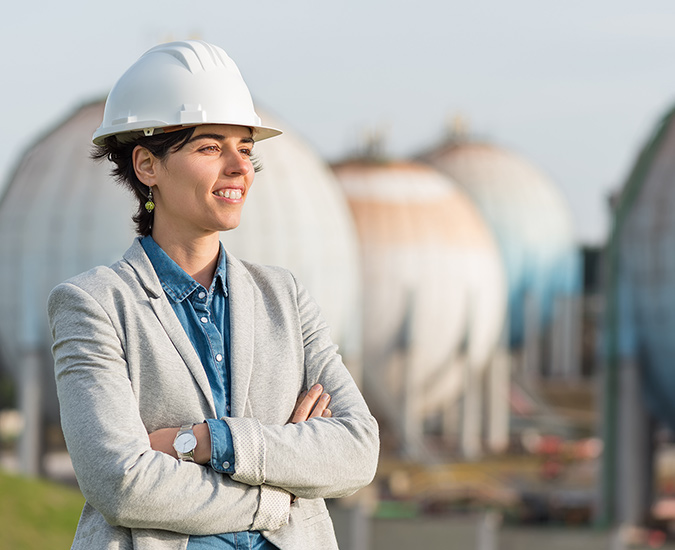 Ingeniero Civil, Ingeniero Industrial, Constructor Civil, Ingenierio Constructor o profesional equivalente.
Con al menos 5 años de experiencia específica en estimación y cubicación de construcción de obras industriales, y participado como cubicador al menos en un proyecto de construcción de plantas industriales de procesos (desalación, tratamiento de agua, generación eléctrica, celulosa, minería o petroquímica), cuyo monto de inversión sea igual o superior a 8.000 Millones de Pesos Chilenos (o 10 Millones de Dólares Estadounidenses), en Chile.
Con conocimientos, experiencia y competencias adecuadas para realizar la correcta cubicación de las distintas obras y disciplinas que contempla el proyecto (Obras Civiles, Eléctricas, Marítimas, Mecánica / Piping, etc.).
Manejo a nivel avanzado de Microsoft Excel y manejo a nivel intermedio de software Autocad (de autodesk).
Apply
Find your path to positive impact in the sector that's right for you.