Engineer your positive impact
Tractebel is a global community of 5000 imaginative experts engineering a carbon-neutral future. Through our game-changing solutions for complex energy, urban, nuclear and water projects, we help our clients create a positive impact towards a sustainable world, where people, planet and profit collectively thrive.
The HVAC/Fire Team, which is part of "Métier Nuclear Safety & Engineering", is in charge of the following activities:

HVAC systems design and modifications studies from feasibility up to the commissioning of the new or modified installation.
Diagnoses, performance analysis and performance optimization of existing HVAC systems in nuclear and non-nuclear facilities.
Modelling of HVAC-circuits, simulation of complex situations.
Operations & Maintenance support for HVAC equipment.
Design specifications, procurement specifications, implementation & start-up of HVAC installations.
Mission
• Provide technical expertise for the preparation of bids,
• Determine the best technical solutions to be provided to the customer,
• Manage the conceptual design, preliminary design and calculations (Thermal, Flow, ,..),
• Simulate HVAC-circuits, to validate and optimize design,…
• Elaborate the studies and technical specifications,
• Manage the contract time schedule, cost and quality and
• Follow-up the site activities.
Every day with Tractebel is your chance to make the world more resilient, livable, energised and ultimately more sustainable. To shape and enhance the lives of millions of people. To apply your talent in multidisciplinary teams with boundless creativity. To learn and grow with world-class experts at your side. To leave a game-changing engineering legacy you can be proud of in your community and communities around the world.
sustainable and social impact
Accelerate the transition to a carbon-neutral future for people and the planet we all share.
Work alongside experts who imaginatively challenge convention in the search for solutions.
Join a community where you're genuinely valued and appreciated with leaders who champion you to success.
Benefit from continuous opportunities for learning and professional growth within ENGIE group.
Anicet, nuclear engineer, tells us about his positive impact. ​
Let's meet Anicet, one of our imaginative experts who makes the world more resilient, livable, energized and ultimately more sustainable.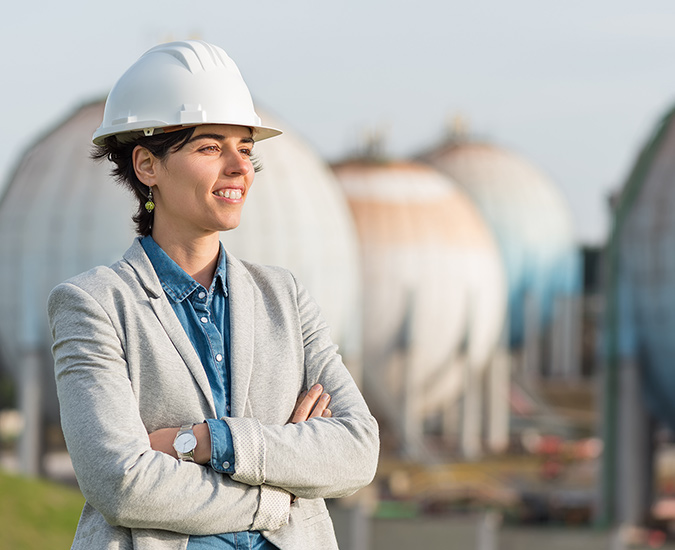 Profile
Mechanical / electromechanical background with at least 5 years in HVAC engineering field (on-site activities is an asset),
• Good language skills : Dutch or French and English,
• Good listener and communicator,
• Good ability to draft reports, technical papers and synthesis documents,
• Inquiring and critical mind, dynamic, rigorous, pragmatic,
• Capacity to assume responsibilities and to take initiative and an ability to work autonomously,
• Client and solution oriented mind-set,
• Willing to provide guidance to your less experienced team members and to transfer your expertise and know-how,
• Committed to meet the deadlines and care for quality and safety,
• Team player and capacity to develop personal contacts.

Your are willing to work in Belgium and/or The Netherlands

Apply
Find your path to positive impact in the sector that's right for you.