Engineer your positive impact
Tractebel is a global community of 5000 imaginative experts engineering a carbon-neutral future. Through our game-changing solutions for complex energy, urban, nuclear and water projects, we help our clients create a positive impact towards a sustainable world, where people, planet and profit collectively thrive.
Work environment
La ligne de produits "Urban" supervise tous les projets liés à :
Le conseil urbain dans les domaines de l'urbanisme, de la mobilité, de la durabilité et de la politique, de l'environnement et des bâtiments.
l'ingénierie des infrastructures de transport (routes, chemins de fer, ponts, tunnels et plateformes multimodales) et des bâtiments.
Notre équipe « Business Development and Sales » recherche un « Business Development and Tender Manager » pour soutenir la croissance des activités liées à la conception d'espaces publics, à la consultance en mobilité et à l'ingénierie des infrastructures de transport à Bruxelles.

  Mission
Votre travail consistera à la fois en du Business Développement (développer/maintenir un réseau avec des parties prenantes externes) et à diriger une équipe de consultants et d'ingénieurs pour gagner des concours d'appels d'offres.
Fonction de gestion des appels d'offres
Vous livrez des propositions commerciales à des clients clés sélectionnés (institutions publiques ou clients privés) dans le domaine des espaces publics, de la mobilité et du transport.
Vous avez une forte connaissance du métier d'ingénieur et comprenez clairement comment délivrer des offres commerciales gagnantes, en particulier aux clients publics à Bruxelles (Bruxelles-Mobilité, STIB, Beliris, communes,...)
Dans le contexte des concours d'appels d'offres, vous êtes capable d'agir en tant que chef d'équipe et de coordonner les experts internes et les partenaires externes pour livrer des offres gagnantes. Ceci requiert également une solide expertise technique.
Fonction de développement commercial
Vous disposez d'un réseau pertinent de partenaires externes (sous-traitants, partenaires d'ingénierie et clients (publics))
Vous approchez de manière proactive des clients clés sélectionnés, vous comprenez leurs besoins et vous leur proposez des solutions pertinentes
Vous communiquez facilement avec les autres membres de l'équipe pour partager des informations pertinentes sur le marché.
L'accent géographique est mis sur la région de Bruxelles et sur la Wallonie
Every day with Tractebel is your chance to make the world more resilient, livable, energised and ultimately more sustainable. To shape and enhance the lives of millions of people. To apply your talent in multidisciplinary teams with boundless creativity. To learn and grow with world-class experts at your side. To leave a game-changing engineering legacy you can be proud of in your community and communities around the world.
sustainable and social impact
Accelerate the transition to a carbon-neutral future for people and the planet we all share.
Work alongside experts who imaginatively challenge convention in the search for solutions.
Join a community where you're genuinely valued and appreciated with leaders who champion you to success.
Benefit from continuous opportunities for learning and professional growth within ENGIE group.
Bart, engineer, civil architect & urbanist, tells us about his positive impact​
Let's meet Bart, one of our imaginative experts who makes the world more resilient, livable, energized and ultimately more sustainable.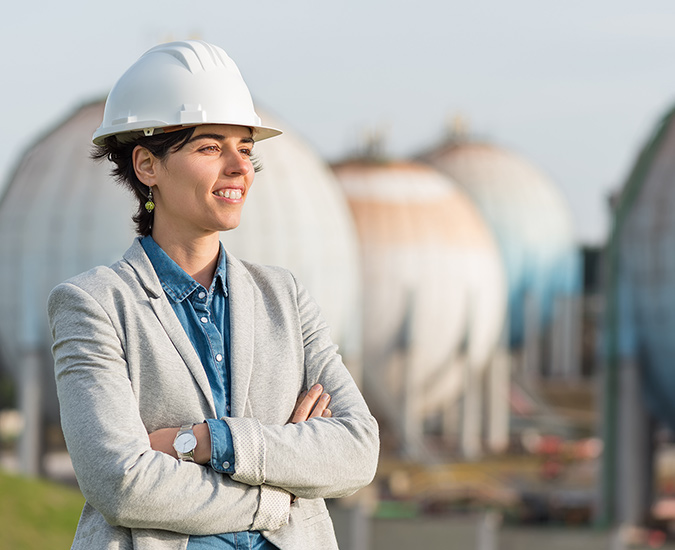 Profile
Vous êtes titulaire d'un Master en génie civil, ingénieur-architecte ou consultant en mobilité.
Vous avez environ 7 ans d'expérience dans le domaine des espaces publics, de la mobilité et/ou des infrastructures de transport.
Une expérience en « Business Development » et en appels d'offres sera considérée comme un atout majeur.
Vous êtes bilingue (français et néerlandais ou anglais).
L'état d'esprit : le développement durable est un sujet dans lequel vous êtes profondément engagé.
Vous êtes prêt à travailler pour une entreprise qui agit contre le changement climatique.
Vous êtes orienté(e) client et souhaitez développer votre réseau professionnel. En ce sens, vous êtes un preneur d'initiatives.
Vous remettez constamment en question vos compétences et êtes désireux d'apprendre, en particulier dans le domaine du transport durable.
Vous avez l'esprit d'équipe et partagez ouvertement vos connaissances avec vos collègues.
Vous avez une connaissance avancée de Microsoft Office
Une expérience avec des outils de gestion de la relation client tels que Salesforce est un plus.
Tractebel welcomes candidates from all backgrounds, and actively promotes Diversity in the workforce.
Apply
Find your path to positive impact in the sector that's right for you.