Supply, Tools & Performance Manager
Brussels - ENGIE Tower
Ondersteuning
Geschoold (3 < Ervaring < 15 jaar)
Ref: SUP00003010
Solliciteren
Share
Realiseer jouw positieve impact
Tractebel is a global community of 5000 imaginative experts engineering a carbon-neutral future. Through our game-changing solutions for complex energy, urban, nuclear and water projects, we help our clients create a positive impact towards a sustainable world, where people, planet and profit collectively thrive.
Work environment
As part of the Procurement department, the Supply, Tools and Performance Manager (S&P) position will report directly to the Tractebel BU Head of Procurement.
He / She will have full authority over an integrated team (located in Belgium, France & Germany) that will provide services to the Business Areas and the Legal entities in Europe.
He / She will be in charge of the Supply Management activities and implementing the Procurement Management System (Referential, Governance rules, processes, systems), monitor the procurement performance plan (economic & operational) and lead the S&P community from the different countries/entities in the BU scope.
He / She will have a key role in bringing people together at corporate & local level and in ensuring people are looking into the same direction by creating an environment of dialogue and exchange.
He / She will mainly interact with Procurement Managers, Regional GBU representatives, Process owners, IT team, Group S&P team.

Mission
Supply Management responsibilities/activities:
Define/revise and implement supply processes as well as guarantee Tractebel rules and policies are correctly applied throughout the Procurement process.
Develop and/or maintain Supply management tools to ensure the best process efficiency and the best end user experiences.
Define and implement relevant global/transversal KPI to ensue good follow-up and performance of the supply management activities.
Manage transactional activities (Purchase Orders, supplier invoices, stock management) meeting the expected service level.
In charge of suppliers database in relation with Accounting and Purchase (Group governance)
Team Management:
Manage collaborators and pay particular attention to develop teams/people to the best of their capacity
Support his / her team on operational activities on an as-needed basis.
Manage proactively the team workload to smoothly and promptly perform the activities/client's
Manage department budget.
Tools and performance responsibilities/activities:
Establish key performance indicators and qualitative and quantitative metrics to capture, report and evaluate the benefit and performance of all procurement activity.
Ensure continuous evolution and alignment of the procurement policy with Group rules (H&S, Ethics, Sustainability, CSR).
Define and monitor implementation of the whole governance and processes (including actions from audits).
Contribute and implement the procurement knowledge base in order to boost collaboration, best practices sharing, and efficiency of the category teams.
Contribute actively to the communication plan to disseminate information largely with the function and beyond.
Roll out common IS tools supporting the processes, the governance and administrate them by measuring efficiency and applying continuous improvement plan.
Animate the S&P network.
Elke dag bij Tractebel is jouw kans om de wereld veerkrachtiger, leefbaarder, energieker en uiteindelijk duurzamer te maken. Om het leven van miljoenen mensen vorm te geven en te verbeteren. Om jouw talent aan te wenden in multidisciplinaire teams met een grenzeloze creativiteit. Om te leren en te groeien met experts van wereldklasse aan jouw zijde. Om een technische erfenis na te laten waarop je trots kunt zijn, zowel in jouw gemeenschap als in gemeenschappen over de hele wereld.
Duurzame en sociale impact
Versnel de overgang naar een koolstofneutrale toekomst voor zowel de mensen als de planeet die we allemaal delen.
Werk samen met experts die op vindingrijke wijze de standaardpraktijken uitdagen in de zoektocht naar oplossingen.
Word lid van een gemeenschap waar je echt wordt gewaardeerd, met leiders die jouw pad naar succes begeleiden.
Maak gebruik van de voortdurende mogelijkheden om (bij) te leren en op professioneel vlak te groeien binnen de ENGIE Groep.
Ontmoet Laura, onze Employer Brand Coordinator tijdens onze laatste people stories.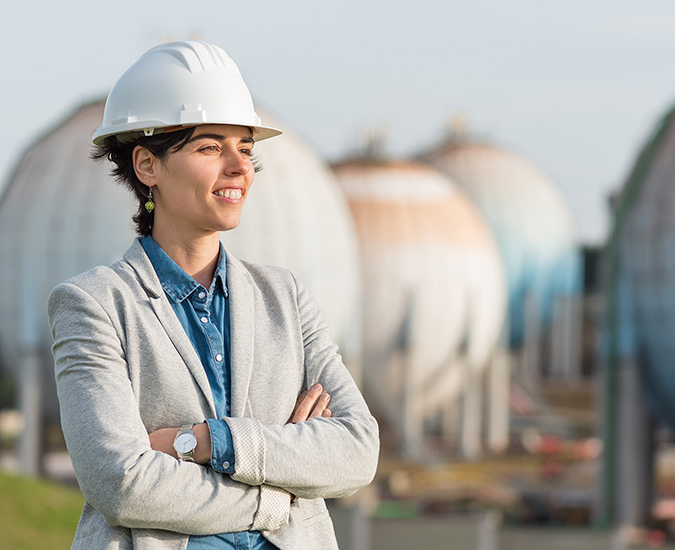 Profile
Procurement Experience min 3 - 5 years in procurement.
Experience team management.
Experience in Procurement function, processes and procurement data analytics.
Experience in SI Procurement (SAP).
Leadership / empowerment.
Animation and communication in a transversal & multi-cultural environment.
Knowledge in Procurement processes (local & transversal).
'One Company' spirit / Results oriented / Working in Network.
Capacity to interact in a constructive manner with both local and global stakeholders.
French and English language mandatory, Netherlands is a plus.
Tractebel welcomes candidates from all backgrounds, and actively promotes Diversity in the workforce
Solliciteren
Vind de weg naar positieve impact in de sector die bij je past.