(Sr) Project Manager Transport Infra
Hasselt
Project-beheer
Geschoold (3 < Ervaring < 15 jaar)
Ref: URB00000252
Solliciteren
Share
Realiseer jouw positieve impact
Tractebel is a global community of 5000 imaginative experts engineering a carbon-neutral future. Through our game-changing solutions for complex energy, urban, nuclear and water projects, we help our clients create a positive impact towards a sustainable world, where people, planet and profit collectively thrive.
You are working as a Project Manager in our division Transport Infrastructure (Urban)
You will work on infrastructure projects for geometrical and structural design of highways, regional roads and roads in an urban setting.

You will mainly be in charge of projects in Belgium. Missions abroad may also occur.

In your projects you will take into account all aspects of infrastructure studies such as spatial design, mobility, safety and sustainability.

You have at least 7 years experience.

Working in a team is obvious and motivating for you.

You communicate with other project/discipline members.

You will keep up to date with evolutions in your discipline.
Elke dag bij Tractebel is jouw kans om de wereld veerkrachtiger, leefbaarder, energieker en uiteindelijk duurzamer te maken. Om het leven van miljoenen mensen vorm te geven en te verbeteren. Om jouw talent aan te wenden in multidisciplinaire teams met een grenzeloze creativiteit. Om te leren en te groeien met experts van wereldklasse aan jouw zijde. Om een technische erfenis na te laten waarop je trots kunt zijn, zowel in jouw gemeenschap als in gemeenschappen over de hele wereld.
Duurzame en sociale impact
Versnel de overgang naar een koolstofneutrale toekomst voor zowel de mensen als de planeet die we allemaal delen.
Werk samen met experts die op vindingrijke wijze de standaardpraktijken uitdagen in de zoektocht naar oplossingen.
Word lid van een gemeenschap waar je echt wordt gewaardeerd, met leiders die jouw pad naar succes begeleiden.
Maak gebruik van de voortdurende mogelijkheden om (bij) te leren en op professioneel vlak te groeien binnen de ENGIE Groep.
Salima, consulent transport en mobiliteit, vertelt over haar positieve impact​
Maak kennis met Salima, een van onze vindingrijke experts die de wereld veerkrachtiger, leefbaarder, energieker en uiteindelijk duurzamer maken.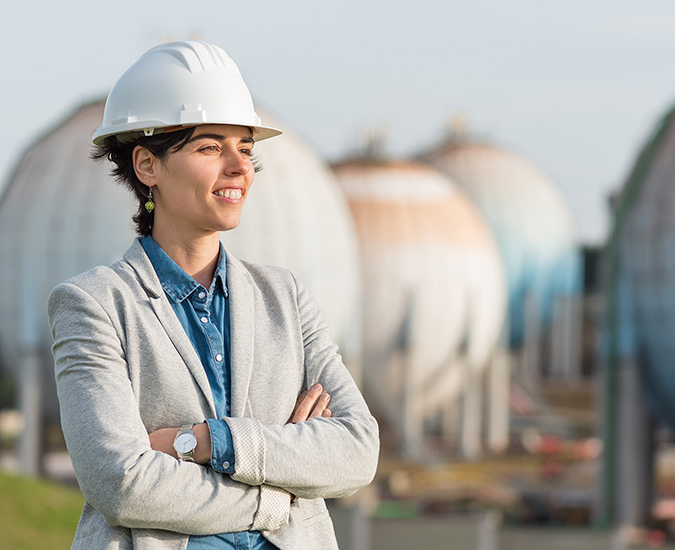 You have a master's degree in engineering or industrial science

Relevant work experience is necessary

Working in team comes naturally to you and motivates you.

You are customer-minded, flexible and communicative.

You are interested in a career in an international environment and you are prepared to take on missions abroad. In this job you are open to travel abroad regularly for short periods.

You have good knowledge of MS Office (Word, Excel, PowerPoint) and MS Project.

You are fluent in Dutch (mother tongue) and English. Good knowledge of French is a strong asset.

You have a driver's license "B"
Solliciteren
Vind de weg naar positieve impact in de sector die bij je past.