Nuclear Safety Engineer - Medior
Brussels - ENGIE Tower
Technisch
Geschoold (3 < Ervaring < 15 jaar)
Ref: NUC00000904
Solliciteren
Share
Realiseer jouw positieve impact
Tractebel is a global community of 5000 imaginative experts engineering a carbon-neutral future. Through our game-changing solutions for complex energy, urban, nuclear and water projects, we help our clients create a positive impact towards a sustainable world, where people, planet and profit collectively thrive.
Work environment
Within the Metier Nuclear Safety & Engineering, the groups Safety & Licensing Studies and Safety Implementation & SAR are responsible for the following activities:
Safety & Licensing Studies: responsible for specific technical expertise related to radiological consequences, Statistical, Setpoint Studies, Internal & External Hazards assessment, Postulated Initiating Events, Safety classification of SSCs, Technical Specifications, Integrated Management Systems;
Safety Implementation & SAR: providing the "Safety Officer" function, Development of Safety Options and Safety Requirements for new facilities, assistance to the client's nuclear licensing & permitting process, management of the Safety Analysis Reports;
 Mission
Safety Officer function within projects: assure the proper consideration of nuclear licensing and safety aspects in studies/projects; establish safety requirements, analyse and ensure compliance with safety requirements, organise safety reviews, contacts with Safety Authorities;
Assistance to the client's nuclear licensing process, including the establishment of associated documents such as PSAR and FSAR (preliminary and final safety assessment report);
Safety analysis and assessment, e.g.: classification & qualification requirements with respect to safety functions and items important to safety, radiological consequences studies, internal and external hazards studies including definition of the load case, determination of PIE's (postulated initiating events) and DBA's (design basis accidents), statistical setpoint studies of sensor threshold level.
Elke dag bij Tractebel is jouw kans om de wereld veerkrachtiger, leefbaarder, energieker en uiteindelijk duurzamer te maken. Om het leven van miljoenen mensen vorm te geven en te verbeteren. Om jouw talent aan te wenden in multidisciplinaire teams met een grenzeloze creativiteit. Om te leren en te groeien met experts van wereldklasse aan jouw zijde. Om een technische erfenis na te laten waarop je trots kunt zijn, zowel in jouw gemeenschap als in gemeenschappen over de hele wereld.
Duurzame en sociale impact
Versnel de overgang naar een koolstofneutrale toekomst voor zowel de mensen als de planeet die we allemaal delen.
Werk samen met experts die op vindingrijke wijze de standaardpraktijken uitdagen in de zoektocht naar oplossingen.
Word lid van een gemeenschap waar je echt wordt gewaardeerd, met leiders die jouw pad naar succes begeleiden.
Maak gebruik van de voortdurende mogelijkheden om (bij) te leren en op professioneel vlak te groeien binnen de ENGIE Groep.
Anicet, nucleair ingenieur, vertelt over zijn positieve impact.​
Maak kennis met Anicet, een van onze vindingrijke experts die de wereld veerkrachtiger, leefbaarder, energieker en uiteindelijk duurzamer maken.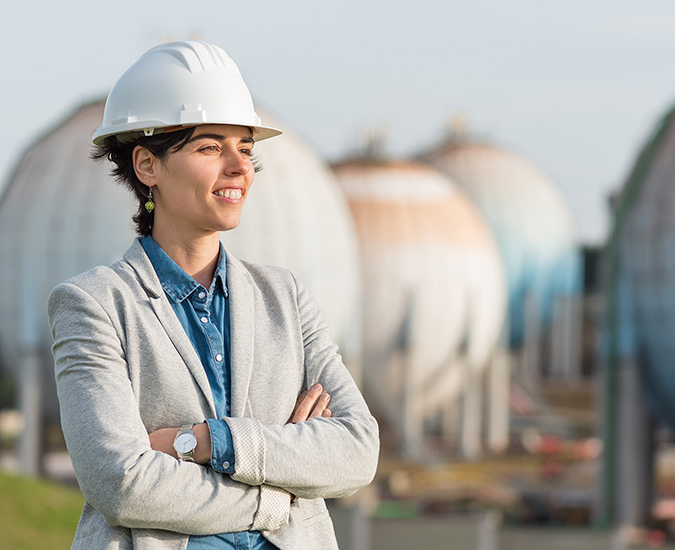 Profile
A master's degree in engineering. A degree in Nuclear Science constitutes a further asset;
3 to 8 years of relevant experience
"Generalist", having knowledge of all technical disciplines enabling you to discuss on safety aspects related to these disciplines;
Good knowledge of Dutch or French, and English;
With critical and inquiring mind, dynamic, rigorous and pragmatic;
Able to write position papers and synthesis reports, able to write clear safety positions and argumentation;
Good listener and communicator, capacity to develop personal contacts; good facilitating skills, diplomatic;
With the capacity to take initiatives;
Able to work autonomously;
Willing to travel internationally for short missions.
Tractebel welcomes candidates from all backgrounds, and actively promotes Diversity in the workforce.
Solliciteren
Vind de weg naar positieve impact in de sector die bij je past.