Junior Fire Safety Design Engineer – Nuclear
Brussels - ENGIE Tower
Technisch
Junior (ervaring < 3 jaar)
Ref: NUC00000886
Solliciteren
Share
Realiseer jouw positieve impact
Tractebel is a global community of 5000 imaginative experts engineering a carbon-neutral future. Through our game-changing solutions for complex energy, urban, nuclear and water projects, we help our clients create a positive impact towards a sustainable world, where people, planet and profit collectively thrive.
Work environment
The Nuclear HVAC & Fire Competence Center, is in charge of the following activities:

Feasibility studies, design studies, modification studies of Fire Safety installations.
Diagnoses and audits of Fire Safety installations.
Modeling of Fire water supply system, Fire Hazard Analysis (FHA) based on calculation & simulation tools, modeling of Fires in confined spaces.
Tools development and integration.
Expertise in Fire prevention, fire detection and fire suppression provisions and their side effects (e.g. flooding)
Operations & Maintenance support for Fire Safety equipment.
Design specifications and procurement.
Implementation & start-up of Fire Safety equipment follow-up.
Contract management.
 Mission
As junior member of the team, you are in charge of the following activities with the support / coaching of a Senior Fire Safety Expert, in close relation with the Project Managers, the Fire Experts and the Client:
Participate to feasibility studies, design studies, modification studies of Fire Safety installations following applicable regulations and standards;
Participate to diagnostics and audits of Fire Safety installations;
Perform Fire risk analysis following applicable regulations and standards or in house methodologies, collection and implementation of the data into the model, calculations, analysis of the results, drafting the synthesis;
Perform Fire risk analysis following applicable methods and determine suitable and pragmatic recommendations that cope with the Project and Client's objectives/constraints;
Validate the coherence between the required and existing fire protection/detection means;
Include requirements from other competence centers, project safety referential, unit safety report, insurer, codes, norms, standards and regulations;
Check study compliance with on-site situation (walk-downs), include the Return of Experience and draft the reports;
Determine and recommend suitable on site adaptations (protection/detection means);
Present and share analysis with the Client;
Ensure budget, planning and scope of the studies are compliant with the project requirements;
Participate to Procurement of Fire protection equipment and services with the support / coaching of Senior Contract Owner:
Preparation of Call For Tender : Technical Requisition File, Design Review with the Client, Draft Purchase Order, sourcing strategy.
Launch the Call For Tenders and review of the supplier's bids.
Perform the technical clarifications/bid alignment, and support the procurement stakeholders during the commercial negotiations with the suppliers.
Award Purchase Order.
Contract Management : Follow-up of the contractor's activities including associated reporting: review studies, manufacturing in close cooperation with the quality monitoring stakeholders and with the Client, installation on site and start-up, follow-up of the payment schedule and prospective Variation Order.
Perform contract closure activities: Provisional Acceptance, Punch List, Contractor's evaluation, After Action Review and Return of Experience.
Elke dag bij Tractebel is jouw kans om de wereld veerkrachtiger, leefbaarder, energieker en uiteindelijk duurzamer te maken. Om het leven van miljoenen mensen vorm te geven en te verbeteren. Om jouw talent aan te wenden in multidisciplinaire teams met een grenzeloze creativiteit. Om te leren en te groeien met experts van wereldklasse aan jouw zijde. Om een technische erfenis na te laten waarop je trots kunt zijn, zowel in jouw gemeenschap als in gemeenschappen over de hele wereld.
Duurzame en sociale impact
Versnel de overgang naar een koolstofneutrale toekomst voor zowel de mensen als de planeet die we allemaal delen.
Werk samen met experts die op vindingrijke wijze de standaardpraktijken uitdagen in de zoektocht naar oplossingen.
Word lid van een gemeenschap waar je echt wordt gewaardeerd, met leiders die jouw pad naar succes begeleiden.
Maak gebruik van de voortdurende mogelijkheden om (bij) te leren en op professioneel vlak te groeien binnen de ENGIE Groep.
Anicet, nucleair ingenieur, vertelt over zijn positieve impact.​
Maak kennis met Anicet, een van onze vindingrijke experts die de wereld veerkrachtiger, leefbaarder, energieker en uiteindelijk duurzamer maken.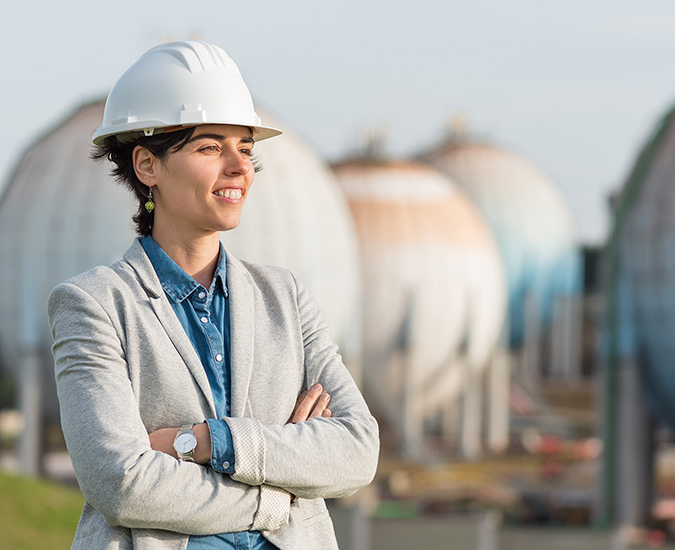 Profile
You have a degree in Engineering and a keen interest in fire safety. A first professional experience as fire safety engineer is an asset.
Good language skills : Dutch or French and English;
Good computer and data process skills;
Ability to draft reports, technical papers and synthesis documents;
Inquiring and critical mind, dynamic, rigorous, pragmatic, team-player;
Capacity to assume responsibilities, to take initiative
Team player and capacity to develop personal contacts, good listener and communicator;
Willingness to learn.
Tractebel welcomes candidates from all backgrounds, and actively promotes Diversity in the workforce.
Solliciteren
Vind de weg naar positieve impact in de sector die bij je past.