Electrical Design Engineer
Brussels
Technisch
Geschoold (3 < Ervaring < 15 jaar)
Ref: TRA00002239
Solliciteren
Share
Realiseer jouw positieve impact
Tractebel is a global community of 5000 imaginative experts engineering a carbon-neutral future. Through our game-changing solutions for complex energy, urban, nuclear and water projects, we help our clients create a positive impact towards a sustainable world, where people, planet and profit collectively thrive.
Work environment

Within the "Global Power" Business Area, the "Transmission & Distribution" Electrical Competence Centre is in charge of the following tasks related to Transmission & Distribution and electrical activities for the other product lines (e.g. power plants, renewables, gas…):
• Feasibility and Basic Design.
• Electrical System Studies.
• Detailed Electrical Design.
• Procurement of electrical equipment including factory acceptance testing.
• Electrical Design Review.
• Site supervision, pre-commissioning and commissioning activities.
• Audit of electrical installations.

These activities are executed within different contractual contexts as for instance consulting, owners engineering, EPCM missions as well as EPC contract execution.

The concerned contracts could cover the following geographical areas: Europe, Africa, Middle East or Asia.
  Mission
You realize the design and manage the various aspects related to studies of HV/MV substations, industrial distribution grids, new grid connections, LV distribution.
You have a good knowledge or willing to develop this knowledge for specific project needs with respect to:

HV, MV and LV system design (one line, overall and detailed functionalities).
Power Transformers, Distribution Transformers, Auxiliary Transformers, Earthing Transformers and Reactors.
HV and MV Gas Insulated Switchgear.
Medium and Low Voltage switchboards.
Individual HV and MV substations components as there are: circuit breakers, switches, insulators, capacitors, surge arresters, voltage transformers and current transformers.
Design of LV auxiliary systems (inverters, batteries, UPS, LV distribution switchboards, diesel generator groups).
Protection concepts for HV, MV and LV systems, interfaces, interlock systems;
Design and review of protection cubicles, controlling cubicles of power transformers, auxiliary transformers, reactors, capacitor banks, Gas Insulated Switchgears, switchgears, LV auxiliaries systems, diesel groups, etc.
HV and MV cables / Overhead Lines.
LV cable design.
Design of earthing grids for substations / electrical installations.
Design of lightning protection systems.
Knowledge of lay-out concepts or at least willing to learn.
Knowledge on HVDC and FACTS are an advantage.
Knowledge of engineering software ETAP, DigSilent PF, SKM Power Tools are an advantage.

You integrate different HV, MV and LV systems and equipment and guarantee the electrical, mechanical and civil interfaces.
You write technical specifications, tender files, comparison reports, test- and commissioning documents.
You analyse and realize the technico-commercial comparisons of tenders.
You manage the technical and commercial follow-up of contracts.
You realize Factory Acceptance Testing of HV, MV and LV equipment.
You coordinate and supervise the on-site assembly of HV, MV and LV systems and equipment.
You coordinate and supervise on-site testing (Site Acceptance Testing).
You participate and/or supervise the commission of HV, MV and LV systems and equipment.
You finalize contracts with all administrative issues required.
Elke dag bij Tractebel is jouw kans om de wereld veerkrachtiger, leefbaarder, energieker en uiteindelijk duurzamer te maken. Om het leven van miljoenen mensen vorm te geven en te verbeteren. Om jouw talent aan te wenden in multidisciplinaire teams met een grenzeloze creativiteit. Om te leren en te groeien met experts van wereldklasse aan jouw zijde. Om een technische erfenis na te laten waarop je trots kunt zijn, zowel in jouw gemeenschap als in gemeenschappen over de hele wereld.
Duurzame en sociale impact
Versnel de overgang naar een koolstofneutrale toekomst voor zowel de mensen als de planeet die we allemaal delen.
Werk samen met experts die op vindingrijke wijze de standaardpraktijken uitdagen in de zoektocht naar oplossingen.
Word lid van een gemeenschap waar je echt wordt gewaardeerd, met leiders die jouw pad naar succes begeleiden.
Maak gebruik van de voortdurende mogelijkheden om (bij) te leren en op professioneel vlak te groeien binnen de ENGIE Groep.
Florian, waterstofconsulent bij Tractebel, vertelt over zijn positieve impact​
Maak kennis met Florian, een van onze vindingrijke experts die de wereld veerkrachtiger, leefbaarder, energieker en uiteindelijk duurzamer maken.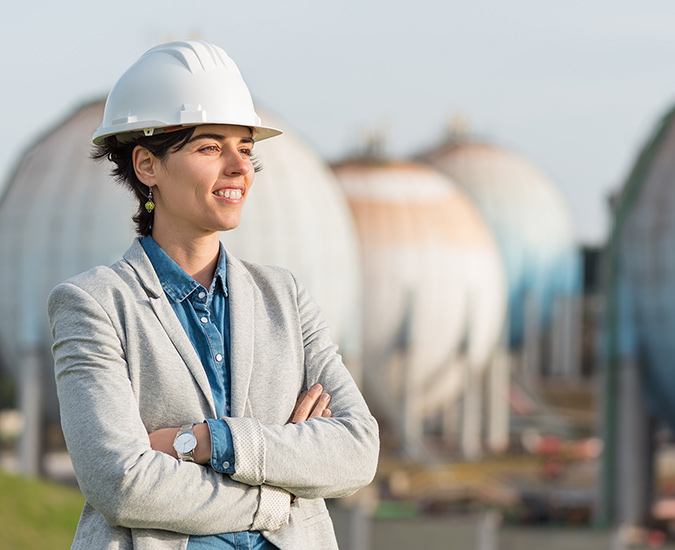 Profile
You have a master of industrial engineering or a master of science in engineering with preference with a focus on Electrical Engineering having 6 to 10 years' experience in the field of Transmission and Distribution systems.
You have proficient knowledge of English and French, knowledge of Dutch will be considered as a plus.
You are highly motivated, eager to learn and broaden your knowledge with respect to the field of Transmission and Distribution in general and HV and MV and LV systems and equipment in particular.
You have an open mind towards other probable competence fields as there are: HV/MV/LV system calculations, protection philosophy, protection systems and substation automation..
You feel comfortable working independently, however with the ability to communicate efficiently;
You are able to function in a team realizing the complete project together.
Customer-satisfaction must be part of your day-to-day vision.
You have a dynamic personality and a proactive and innovative approach to work.
You have a systematic analytical approach.
You have an acute sense of responsibility with respect to project financials, project planning and knowledge sharing with colleagues in general.
You are flexible and open to missions abroad (short, medium or long-term), international missions in the world are foreseen.
Tractebel welcomes candidates from all backgrounds, and actively promotes Diversity in the workforce.
Solliciteren
Vind de weg naar positieve impact in de sector die bij je past.