Réalisez votre impact positif
Tractebel is a global community of 5000 imaginative experts engineering a carbon-neutral future. Through our game-changing solutions for complex energy, urban, nuclear and water projects, we help our clients create a positive impact towards a sustainable world, where people, planet and profit collectively thrive.
Work environment
You will join the Renewables team who is handling onshore and offshore wind and PV projects both in Belgium and abroad. The projects cover all phases of development, realisation and commissioning as from a single turbine (2-3 MW) up to > 500 MW projects.
  Mission
We are looking for a motivated Project Engineer to join the International Onshore Renewables Team. You would primarily be working on projects in the development phase but occasionally would support on projects under construction. For projects in development, you would support the Project Manager to handle (pre-)feasibility studies, wind studies, technical due diligences and technical advisory during the procurement and contracting negotiation of renewable plants. For smaller projects, you would take the role of Project manager and lead the international project team to deliver the required support to your clients. The projects you will be working on are situated outside Belgium with a main focus to the European and African Market.
With support from other team members, your mission will comprise:
Site visits;
Measurement campaigns, wind/solar resource and energy yield assessments;
Design and planning of the plants (site plans, layouts,..);
Assessments of CAPEX/OPEX assumptions;
Technical support in the development of renewable/wind auctions;
Elaboration of tenders specification, evaluation of EPC bids, technical clarification meetings and assistance in contract negotiations;
Technical advisory to guide developers to a successful financial close;
Continuous improvement of our procedures, tools and methodologies and develop innovation ideas to digitalize/automate/expand our services;
Technical support to the sales team, collaboration with partners and other Tractebel entities, to dare to challenge the status quo to find ways to optimize budgets to submit competitive proposals;
Monitoring of all project parameters (quality, cost, schedule) and initiate and manage corrective action in the event of deviations;
Good communication in the project: with the client, team members, vendors/partners, lender's engineer, Management;
All project and corporate procedures ensuring they are correctly followed, especially regarding HSE;
Chaque jour, avec Tractebel, vous aurez la possibilité de rendre notre monde plus résilient, plus vivable, plus énergique et en fin de compte plus durable. Vous contribuerez à façonner et améliorer les vies de millions de personnes, et vous mettrez votre talent au service d'équipes pluridisciplinaires à la créativité sans borne. Nous vous offrirons également la possibilité d'apprendre et de vous perfectionner auprès d'experts reconnus mondialement, et de laisser un héritage en ingénierie qui fera votre fierté au sein de votre communauté et des communautés du monde entier.
Accélérez la transition vers un avenir sans carbone pour notre planète et ses habitants.
Collaborez avec des experts qui remettent en cause les conventions de manière créative dans leur recherche de solutions
Rejoignez une communauté qui vous considère et vous apprécie sincèrement, avec des dirigeants qui vous soutiennent dans votre réussite.
Se développer ensemble au même rythme
Bénéficiez en permanence de possibilités d'apprentissage et de développement professionnel au sein du groupe ENGIE. 
Florian, consultant en hydrogène, nous parle de son impact positif​
Faisons la connaissance de Florian, l'un de nos experts créatifs qui rendent notre monde plus résilient, plus vivable, plus énergique et en fin de compte plus durable.
Ce dont nous avons besoin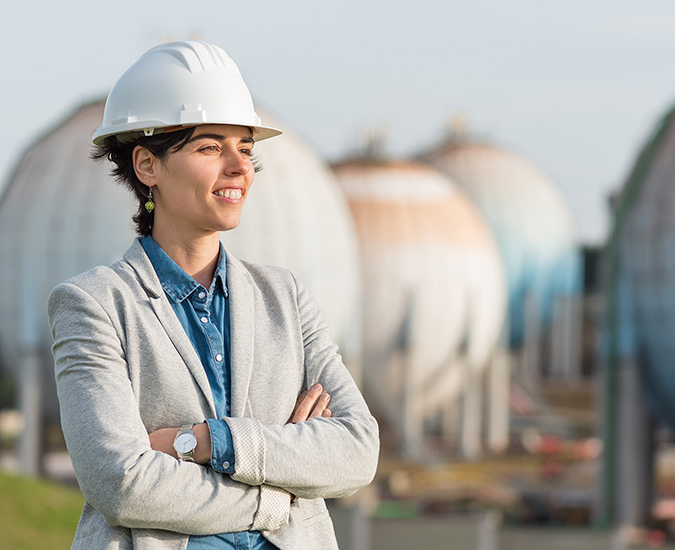 Profile
You have a master in engineering and at least 3 years of experience in the renewable technology sector;
You have experience in international consultancy services or are willing to develop it;
First experience in procurement (e.g. FIDIC), resource and energy yield assessments (wind or solar) or design of renewable plants
Experience in handling multidisciplinary projects (e.g wind plus solar and storage) is considered a strong asset
Excellent speaking, reading and writing skills in English. Good French knowledge is a strong asset;
You are committed to meeting the deadlines, project constraints and you care for quality and safety;
You think outside the box and dare to challenge the status quo;
Good customer handling and communication skills;
Stress resistant, results-focused, determined, decisive, well-organised;
Ready to travel for short or medium missions whenever required.
Tractebel welcomes candidates from all backgrounds, and actively promotes Diversity in the workforce.
Postuler
Trouvez votre voie vers un impact positif dans le secteur qui vous correspond