Réalisez votre impact positif
Tractebel is a global community of 5000 imaginative experts engineering a carbon-neutral future. Through our game-changing solutions for complex energy, urban, nuclear and water projects, we help our clients create a positive impact towards a sustainable world, where people, planet and profit collectively thrive.
Work environment
Within the "Energy" Business Line, the "Transmission & Distribution" Electrical Competence Centre is in charge of the following tasks related to Transmission & Distribution and electrical activities for the other product lines (e.g. power plants, renewables, gas…):
Feasibility and Basic Design.
Electrical System Studies.
Detailed Electrical Design.
Procurement of electrical equipment including factory acceptance testing.
Electrical Design Review.
Site supervision, pre-commissioning and commissioning activities.
Audit of electrical installations.
These activities are executed within different contractual contexts as for instance consulting, owners engineering, EPCM missions as well as EPC contract execution.
The concerned contracts could cover the following geographical areas: Europe, Africa, Middle East or Asia.

  Mission
You realize the design and manage the various aspects related to studies of HV and MV underground cables and or submarine cables in the context of design projects within the "Energy" Business Line.
Your main duties include:

Take charge of general design studies and define the technical parameters of high and medium voltage underground/submarine cables, in compliance with local and international standards and regulations for international energy projects.
Cooperate in Prefeasibility studies, Feasibility studies, Basic Design studies, Detailed Design studies for HV/MV underground/submarine cables and their components, including offshore installations
Set out the dimensions and technical specifications of equipment.
Take responsibility for the publication of invitations to tender, the analysis and technical-commercial negotiation of bids as well as the awarding of contracts for supply, assembly and wiring contracts.
Oversee the management of interfaces in connection with other technical disciplines or with the customer's installation.
Conduct a technical-commercial follow-up of contracts.
Take part in the supervision of on-site erection and in commissioning tests of high and medium voltage cables.
Provide consulting in the field of high and medium voltage underground/submarine cables.
Keep an eye on changes on the market as well as advances in technology and standards in the field of high and medium voltage lines.
Participate in the improvement of methods used in the electrical engineering field for high and medium voltage links.
To comply with and enforce compliance with the Health/Safety guidelines set out in the Project Safety Plan.

You can detect potential risks for the projects and propose mitigation measures;
You take part in the development of the team (expertise, innovation);
You participate in the preparation of the technical-commercial proposals;
You take care of the contact with the Client and the project contractors;
You keep a regular contact with the clients and other stakeholders;
You manage and monitor the planning, the budget, the safety aspects and the technical quality of the project.
Chaque jour, avec Tractebel, vous aurez la possibilité de rendre notre monde plus résilient, plus vivable, plus énergique et en fin de compte plus durable. Vous contribuerez à façonner et améliorer les vies de millions de personnes, et vous mettrez votre talent au service d'équipes pluridisciplinaires à la créativité sans borne. Nous vous offrirons également la possibilité d'apprendre et de vous perfectionner auprès d'experts reconnus mondialement, et de laisser un héritage en ingénierie qui fera votre fierté au sein de votre communauté et des communautés du monde entier.
Accélérez la transition vers un avenir sans carbone pour notre planète et ses habitants.
Collaborez avec des experts qui remettent en cause les conventions de manière créative dans leur recherche de solutions
Rejoignez une communauté qui vous considère et vous apprécie sincèrement, avec des dirigeants qui vous soutiennent dans votre réussite.
Se développer ensemble au même rythme
Bénéficiez en permanence de possibilités d'apprentissage et de développement professionnel au sein du groupe ENGIE. 
Florian, consultant en hydrogène, nous parle de son impact positif​
Faisons la connaissance de Florian, l'un de nos experts créatifs qui rendent notre monde plus résilient, plus vivable, plus énergique et en fin de compte plus durable.
Ce dont nous avons besoin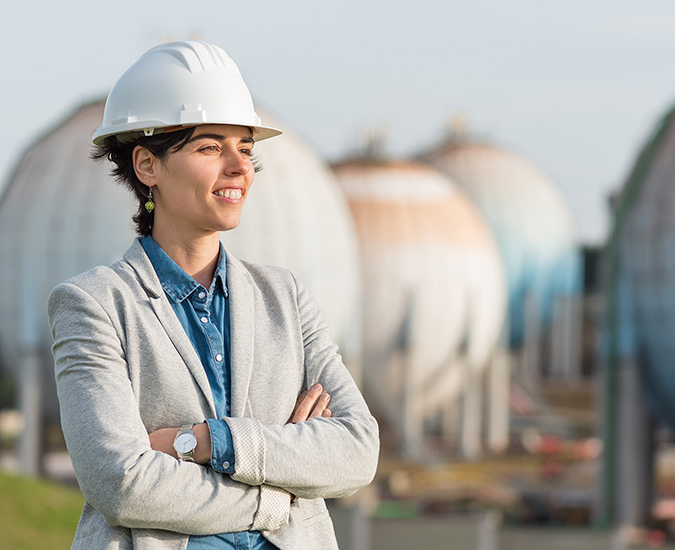 Profile
You have a master of industrial engineering or a master of science in engineering (or equivalent by proven experience) with preference in Electrical / Electromechanical engineering having at least 10 years of experience in the field of high and medium voltage underground and or subsea cables.
You have proficient knowledge of English and French or Dutch. Additional language knowledge is an advantage.
You have strong analytical skills and have an eye for the detail;
You are a good team player and you aim at meeting the Client's expectations;
You are highly motivated, eager to learn and broaden your knowledge with respect to the field of Transmission and Distribution in general and HV and MV systems and equipment in particular.
You have an open mind towards other probable competence fields as there are: HV/MV system calculations, protection systems, mechanical aspects of (offshore/onshore) substations and civil aspects of substations.
You are able to function in a team realizing the complete project together.
You can work autonomously, efficiently to meet personal and general objectives;
You are dynamic and have excellent interpersonal and communication skills;
You are flexible, you are good at planning concurrent assignments and you are a good organiser, even in unexpected circumstances;
You are flexible and open for short missions abroad (few days). openness to medior and long term missions abroad is an added value.
Tractebel welcomes candidates from all backgrounds, and actively promotes Diversity in the workforce.
Postuler
Trouvez votre voie vers un impact positif dans le secteur qui vous correspond