RENEWABLE (SOLAR, WIND AND BESS) PRODUCT LINE MANAGER
Chile
Gestão
Pleno (entre 3 e 15 anos de experiência)
Ref: CHI00000141
Candidate-se
Share
Projete seu impacto positivo
Tractebel Chile is looking for an experienced RENEWABLES Product Line MANAGER who is DYNAMIC, AUTONOMOUS, has an outgoing personality, and is capable in presenting himself or herself in a professional manner. Responsible for the DIRECTION OF THE RENEWABLES ENGINEERING TEAM, COORDINATION WITH OTHER BUSINESS AREAS WITHIN THE COMPANY, THE CORRECT EXECUTION OF THE AREA'S PROJECTS IN TERMS OF QUALITY, COSTS AND SCHEDULE, AND THE sales of engineering services to customers/clients in Chile and other Latin America countries.
Reporting to the Managing Director of Tractebel Chile, your main responsibilities will be:
Manage the economic and operational results of the Renewable unit defined in the budget of the Business Unit within its competence including backlog, billing, cost control, overhead, investment and cash generation, in order to ensure control of the business.
Manage the team of project managers and technical coordinators of the business unit within their competence. Participate in the preparation of proposals and preparation of contracts, making regular reviews of contracts or relevant facts, in order to ensure the evolution of the business.
Analyze the commercial results of the product line of its operations, contributing to the elaboration of the Business Plan for the definition of market analysis, sales targets and proposal success rate, aiming at maintaining the commercial coherence in the operations control.
Lead the Business Plan together with the General Manager, the Products Managers and PMs, following the results, identifying corrective actions to remedy possible deviations, aiming to contribute to the search for new business opportunities.
Develop business strategies, observing market evolution, identifying opportunities and collecting relevant information, aiming to contribute to business GROWTH;
Develop and maintain good customer relationship for the future growth of the company. Manage and resolve customer complaints with appropriate and corrective actions, aiming to ensure excellence in customer satisfaction.
Identify, propose, and implement actions to improve project management processes, ensuring that operations are carried out within the established standards and procedures.
Establish and ensure compliance with Quality, Health, Safety and Environment Management Systems procedures, including engineering, technological and administrative solutions that minimize the impacts on project quality, health, safety, and environment. which we are involved in, continually monitoring results to improve the performance of these processes;
Know the principles of ethics and conduct of the company and apply them fully in any situation and other issues that company policies demand
Cada dia com a Tractebel é uma chance de tornar o mundo mais resiliente, habitável, energizado e, além disso, mais sustentável. Para moldar e melhorar a vida de milhões de pessoas. Para aplicar seu talento em equipes multidisciplinares com criatividade sem limites. Para aprender e crescer com especialistas de classe mundial ao seu lado. Para deixar um legado de engenharia revolucionário do qual você pode se orgulhar na sua comunidade e em comunidades ao redor do mundo.
Impacto social e sustentável
Acelere a transição para um futuro neutro em carbono para as pessoas e o planeta que todos nós compartilhamos.
Trabalhe com especialistas que desafiam de forma criativa as convenções na pesquisa
para soluções.
Comunidade que se importa
Junte-se a uma comunidade onde você é genuinamente valorizado e apreciado.
Cresça conforme crescemos
Beneficie-se de oportunidades contínuas de aprendizagem e crescimento profissional dentro do grupo ENGIE.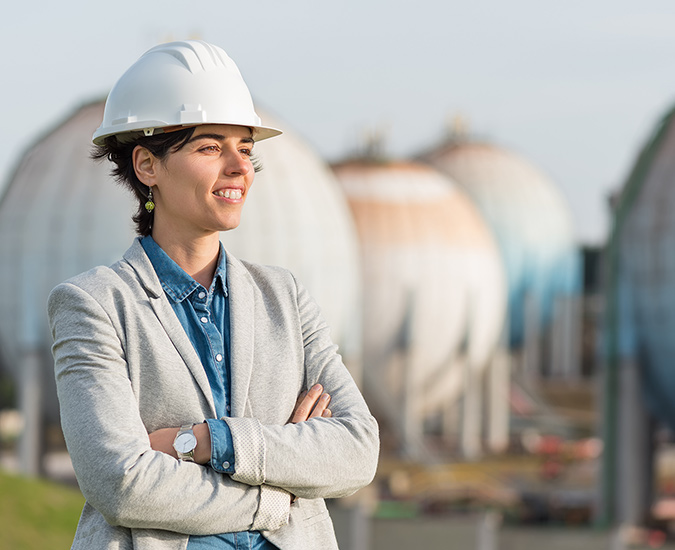 Bachelor of Science in Electrical, Mechanical or Civil Engineering or related field.
Candidates must have 10+ years proven experience in energy projects, desirable related to renewable energy"
Extensive knowledge of state and national codes and their PROPER application.
A comprehensive knowledge of products offered by the company and its applications
Fluent in English and Spanish
Candidate-se
Encontre o seu caminho para um impacto positivo no setor correto para você