Réalisez votre impact positif
Tractebel is a global community of 5000 imaginative experts engineering a carbon-neutral future. Through our game-changing solutions for complex energy, urban, nuclear and water projects, we help our clients create a positive impact towards a sustainable world, where people, planet and profit collectively thrive.
Work environment
You will join a multidisciplinary team specialising in mobility, regional and urban development, policy advice and environment.We are looking for an economist with a special interest in feasibility and socio-economic evaluations, planning and operational studies regarding transport infrastructures and systems, urban mobility, green transport. You will work on major projects, including projects that might involve short-term assignments abroad.
  Mission
We are looking for an experienced economist with specific background and experience in at least one – and preferably several – of the following themes: urban & regional development, transport & mobility, public-private-partnerships & concessions, sustainability & environment, regarding one or several transport modes: urban/regional public transport, rail, road, inland navigation

You are familiar with planning, programming and evaluating transport infrastructures and services. You can quantify potential externalities and impacts of transport modes, including those related to the environment, climate change and air quality. In addition, you know how to address policy questions such as institutional frameworks and regulations in support of the above strategic areas. Naturally, you keep abreast of recent developments in the transport sectors globally

You will manage or contribute to analytical studies on transport (transport economics, planning, governance, transport assets management, tariff policies, demand management, smart mobility and new technologies)

You have experience with and are motivated by the economic (and ideally also financial and contractual) aspects of the areas above

Your role will be identifying, securing, launching and managing (parts of) projects. These will examine the economic feasibility, financing (& ideally contracting) as well as the impacts of plans for regional and urban development, execution of major infrastructures, or studying the economic aspects of strategic policy decisions. Usually this implies engaging with and managing complex stakeholder relations as well

You will join a multidisciplinary team which provides services to national and international clients. These are typically public, public-private-partnerships or fully private. The team's work focuses on the desirability, feasibility, impacts, financing and execution of major infrastructure projects in the areas above

You will act as a senior expert in your domain in – and/or manage - a large variety of projects and studies within Tractebel and the ENGIE group, some of which are major international projects. Occasionally this may involve short-term assignments abroad
Chaque jour, avec Tractebel, vous aurez la possibilité de rendre notre monde plus résilient, plus vivable, plus énergique et en fin de compte plus durable. Vous contribuerez à façonner et améliorer les vies de millions de personnes, et vous mettrez votre talent au service d'équipes pluridisciplinaires à la créativité sans borne. Nous vous offrirons également la possibilité d'apprendre et de vous perfectionner auprès d'experts reconnus mondialement, et de laisser un héritage en ingénierie qui fera votre fierté au sein de votre communauté et des communautés du monde entier.
Accélérez la transition vers un avenir sans carbone pour notre planète et ses habitants.
Collaborez avec des experts qui remettent en cause les conventions de manière créative dans leur recherche de solutions.
Rejoignez une communauté qui vous considère et vous apprécie sincèrement, avec des dirigeants qui vous soutiennent dans votre réussite.
Se développer ensemble au même rythme
Bénéficiez en permanence de possibilités d'apprentissage et de développement professionnel au sein du groupe ENGIE.
Salima, consultante en transport et mobilité, nous parle de son impact positif​
Faisons la connaissance de Salima, l'une de nos experts créatifs qui rendent notre monde plus résilient, plus vivable, plus énergique et en fin de compte plus durable.
Ce dont nous avons besoin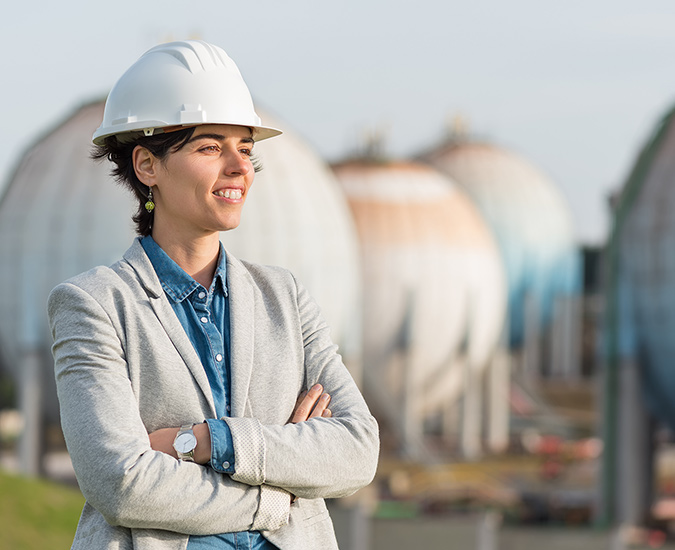 Profile
You hold a Master's degree in a quantitative Economics discipline e.g. Applied Economics, Business Engineering, Management etc. Candidates with backgrounds in Engineering, Architecture, Urbanism and related disciplines may be eligible as well, if their CVs clearly show Economics qualifications and experience

You have minimum 10 years prior relevant work experience

You can demonstrate ability to function effectively as team leader or team member of multi-disciplinary teams

Experience of working on studies or missions for international public institutions would be an advantage

You have excellent social and communication skills, you lead presentations and discussions with ease

You can manage a team and can handle strict deadlines and prioritise work at team level

You have a solid mastery of English, and French or Dutch. Knowledge of other languages (e.g. Spanish, Portuguese, German) is considered beneficial

You are willing and enthusiast to work in our different office locations (Brussels, Antwerp, Ghent, Hasselt), depending on the needs
Postuler
Trouvez votre voie vers un impact positif dans le secteur qui vous correspond