Réalisez votre impact positif
Tractebel is a global community of 5000 imaginative experts engineering a carbon-neutral future. Through our game-changing solutions for complex energy, urban, nuclear and water projects, we help our clients create a positive impact towards a sustainable world, where people, planet and profit collectively thrive.
Work environment
Within the Metier Nuclear Safety & Engineering, the groups Safety & Licensing Studies and Safety Implementation & SAR are responsible for the following activities:
Safety & Licensing Studies: responsible for specific technical expertise related to radiological consequences, Statistical, Setpoint Studies, Internal & External Hazards assessment, Postulated Initiating Events, Safety classification of SSCs, Technical Specifications, Integrated Management Systems;
Safety Implementation & SAR: providing the "Safety Officer" function, Development of Safety Options and Safety Requirements for new facilities, assistance to the client's nuclear licensing & permitting process, management of the Safety Analysis Reports;
 Mission
Safety Officer function within projects: assure the proper consideration of nuclear licensing and safety aspects in studies/projects; establish safety requirements, analyse and ensure compliance with safety requirements, organise safety reviews, contacts with Safety Authorities;
Assistance to the client's nuclear licensing process, including the establishment of associated documents such as PSAR and FSAR (preliminary and final safety assessment report);
Safety analysis and assessment, e.g.: classification & qualification requirements with respect to safety functions and items important to safety, radiological consequences studies, internal and external hazards studies including definition of the load case, determination of PIE's (postulated initiating events) and DBA's (design basis accidents), statistical setpoint studies of sensor threshold level.
Chaque jour, avec Tractebel, vous aurez la possibilité de rendre notre monde plus résilient, plus vivable, plus énergique et en fin de compte plus durable. Vous contribuerez à façonner et améliorer les vies de millions de personnes, et vous mettrez votre talent au service d'équipes pluridisciplinaires à la créativité sans borne. Nous vous offrirons également la possibilité d'apprendre et de vous perfectionner auprès d'experts reconnus mondialement, et de laisser un héritage en ingénierie qui fera votre fierté au sein de votre communauté et des communautés du monde entier.
Accélérez la transition vers un avenir sans carbone pour notre planète et ses habitants.
Collaborez avec des experts qui remettent en cause les conventions de manière créative dans leur recherche de solutions.
Rejoignez une communauté qui vous considère et vous apprécie sincèrement, avec des dirigeants qui vous soutiennent dans votre réussite.
Se développer ensemble au même rythme
Bénéficiez en permanence de possibilités d'apprentissage et de développement professionnel au sein du groupe ENGIE.
Anicet, ingénieur nucléaire, nous parle de son impact positif.​
Faisons la connaissance d'Anicet, l'un de nos experts créatifs qui rendent notre monde plus résilient, plus vivable, plus énergique et en fin de compte plus durable.
Ce dont nous avons besoin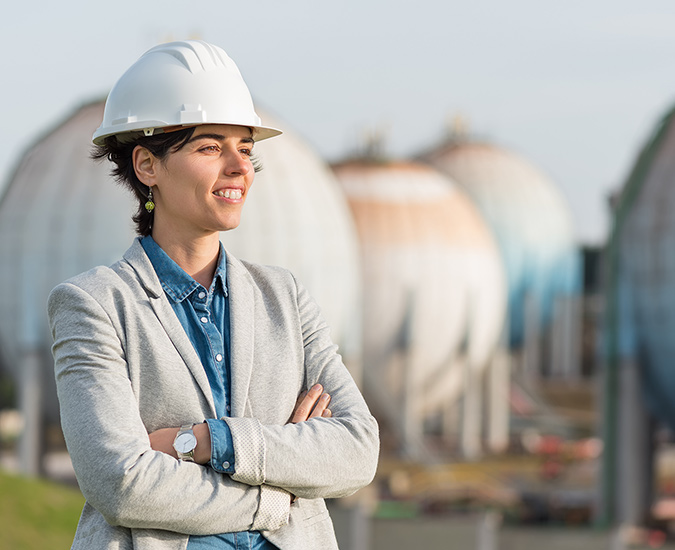 Profile
A master's degree in engineering. A degree in Nuclear Science constitutes a further asset;
3 to 8 years of relevant experience
"Generalist", having knowledge of all technical disciplines enabling you to discuss on safety aspects related to these disciplines;
Good knowledge of Dutch or French, and English;
With critical and inquiring mind, dynamic, rigorous and pragmatic;
Able to write position papers and synthesis reports, able to write clear safety positions and argumentation;
Good listener and communicator, capacity to develop personal contacts; good facilitating skills, diplomatic;
With the capacity to take initiatives;
Able to work autonomously;
Willing to travel internationally for short missions.
Tractebel welcomes candidates from all backgrounds, and actively promotes Diversity in the workforce.
Postuler
Trouvez votre voie vers un impact positif dans le secteur qui vous correspond