Réalisez votre impact positif
Tractebel is a global community of 5000 imaginative experts engineering a carbon-neutral future. Through our game-changing solutions for complex energy, urban, nuclear and water projects, we help our clients create a positive impact towards a sustainable world, where people, planet and profit collectively thrive.
Work environment
The Urban Division within Tractebel is looking for a Project Director for major integrated infrastructure projects, each characterised by their specific context and often involving major works of art (tunnels, bridges,...).
As project director, you will play a key role in the proper follow-up and execution of our projects.
In Tractebel we work with flexible offices and working hours. You can work from one of our offices in Belgium and we also offer the possibility of working from home a few days a week. Often activities also have to be done from the offices of our customers.
Within Tractebel we focus on sustainable solutions with a positive impact on our environment.
  Mission
Within the framework of large integrated infrastructure projects, you will be responsible for:
Supervising the commercial trajectory of large projects in close consultation with the URBAN commercial team, taking into account the following aspects:

identification and analysis of technical, financial and contractual risks
validation of the technical content
calculation of price and profitability
drafting of agreements

The allocation and planning of staff to projects
Ensuring the overall management of the realisation of the projects in consultation with the project teams (contractual, financial, technical and management aspects)
Managing the project teams by indicating the objectives and guidelines to be taken into account during the execution of the projects (quality, cost, deadline)
Being the direct contact of the clients for the execution of the contracts, in particular: invoicing, payments, drafting of appendices and claims;
Updating and maintaining the data so that a state of affairs can be drawn up on a quarterly basis of

The total and yet to be realised income
The total and yet to be realised expenses
The profitability of the projects under your scope

The effective use of specialised knowledge
Contribute to the annual evaluation of the employees for whom you are responsible for functional management
Draw up the project's safety plan and check its knowledge and application by the members of the project teams
Within your projects you will take into account all aspects of infrastructure projects, such as integration into the landscape, mobility, safety, sustainability, etc.
Chaque jour, avec Tractebel, vous aurez la possibilité de rendre notre monde plus résilient, plus vivable, plus énergique et en fin de compte plus durable. Vous contribuerez à façonner et améliorer les vies de millions de personnes, et vous mettrez votre talent au service d'équipes pluridisciplinaires à la créativité sans borne. Nous vous offrirons également la possibilité d'apprendre et de vous perfectionner auprès d'experts reconnus mondialement, et de laisser un héritage en ingénierie qui fera votre fierté au sein de votre communauté et des communautés du monde entier.
Accélérez la transition vers un avenir sans carbone pour notre planète et ses habitants.
Collaborez avec des experts qui remettent en cause les conventions de manière créative dans leur recherche de solutions.
Rejoignez une communauté qui vous considère et vous apprécie sincèrement, avec des dirigeants qui vous soutiennent dans votre réussite.
Se développer ensemble au même rythme
Bénéficiez en permanence de possibilités d'apprentissage et de développement professionnel au sein du groupe ENGIE.
Bart, ingénieur, architecte civil et urbaniste, nous parle de son impact positif.​
Faisons la connaissance de Bart, l'un de nos experts créatifs qui rendent notre monde plus résilient, plus vivable, plus énergique et en fin de compte plus durable.
Ce dont nous avons besoin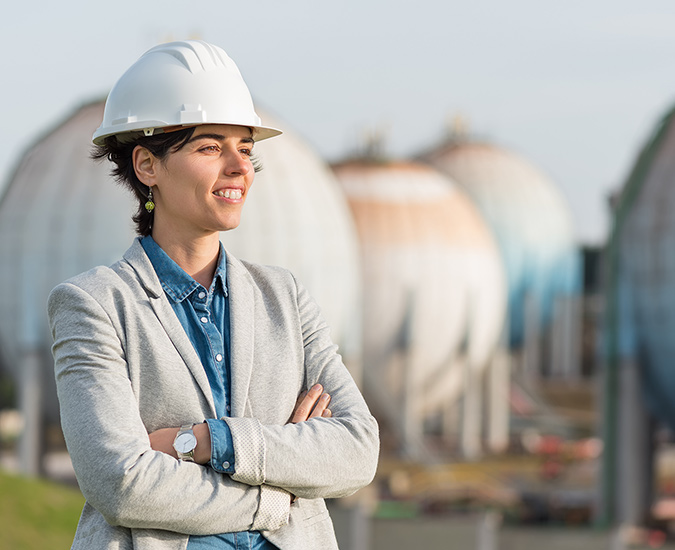 Profile
You have a Master's degree in Engineering (civil or industrial) or equivalent through experience
You have extensive technical experience in complex infrastructure projects with tunnels and bridges
You have experience in leading a multidisciplinary team and can make them work together in an integrated way
You have the necessary organisational skills and are able to keep the overview within a project while respecting the quality, budget and timing
You have been involved in all aspects and phases of projects: competition, design, studies, tendering, execution, management, etc
You have the necessary social skills to communicate in a correct and convincing way with the different stakeholders in the project
You are fluent in Dutch and have a good professional knowledge of French and English
Postuler
Trouvez votre voie vers un impact positif dans le secteur qui vous correspond