Réalisez votre impact positif
Tractebel is a global community of 5000 imaginative experts engineering a carbon-neutral future. Through our game-changing solutions for complex energy, urban, nuclear and water projects, we help our clients create a positive impact towards a sustainable world, where people, planet and profit collectively thrive.
Work environment
Tractebel is an engineering office that enjoys an important position in Belgium and is well known in the fields of water- and linear infrastructure and buildings. The Structural Engineering team, part of the URBAN business line of Tractebel, is currently looking for a motivated Design Engineer for projects in infrastructure and/or buildings. The team is involved in a wide range of different and various projects, in cooperation with the other entities of Tractebel and the ENGIE Group, both in Belgium and internationally.

The team consists of about 80 engineers, architects, consultants, designers and support staff, present in Belgium on 4 different sites (Ghent, Hasselt, Brussels and Namur) and also in Romania. You can choose from which office in Belgium you want to work.
 Mission
You are part of a multidisciplinary project team of engineers and draftmen for projects with a strong focus on projects in infrastructure (bridges, civil constructions, etc.) and / or buildings.

You are responsible for the design and calculation of structures (concrete, steel, wood, etc.) from concept to implementation study.

You are creative in looking for structural solutions to specific problems, taking into account design and budget.

On a technical level, you will be assisted in your assignments by colleagues from the Structural Engineering teams and in the context of geotechnical aspects, the team Geo Engineering will be called upon. Working together with colleagues is a top priority at Tractebel.

At the start of an assignment, you make agreements with the Lead Engineer about the documents to be supplied, as well as about the timing. It is your responsibility to carry out the work in accordance with the agreed hours. In the event of unforeseen matters, you report this immediately to the Lead Engineer. Projects are carried out in accordance with our internal quality system and our health and safety rules;

You communicate the progress of your work in the projects with the Lead Engineer and your manager on a regular basis. This is where your communication skills come into play;

You help with the preparation of quotations and contracts;

Knowledge and interest in BIM and parametric design is a plus;

You strive for sustainable and efficient solutions;

You keep track of the standards, guidelines and developments in your field.
Chaque jour, avec Tractebel, vous aurez la possibilité de rendre notre monde plus résilient, plus vivable, plus énergique et en fin de compte plus durable. Vous contribuerez à façonner et améliorer les vies de millions de personnes, et vous mettrez votre talent au service d'équipes pluridisciplinaires à la créativité sans borne. Nous vous offrirons également la possibilité d'apprendre et de vous perfectionner auprès d'experts reconnus mondialement, et de laisser un héritage en ingénierie qui fera votre fierté au sein de votre communauté et des communautés du monde entier.
Accélérez la transition vers un avenir sans carbone pour notre planète et ses habitants.
Collaborez avec des experts qui remettent en cause les conventions de manière créative dans leur recherche de solutions.
Rejoignez une communauté qui vous considère et vous apprécie sincèrement, avec des dirigeants qui vous soutiennent dans votre réussite.
Se développer ensemble au même rythme
Bénéficiez en permanence de possibilités d'apprentissage et de développement professionnel au sein du groupe ENGIE.
Gaetano, ingénieur CVC et efficacité énergétique, nous parle de son impact positif​
Faisons la connaissance de Gaetano, l'un de nos experts créatifs qui rendent notre monde plus résilient, plus vivable, plus énergique et en fin de compte plus durable.
Ce dont nous avons besoin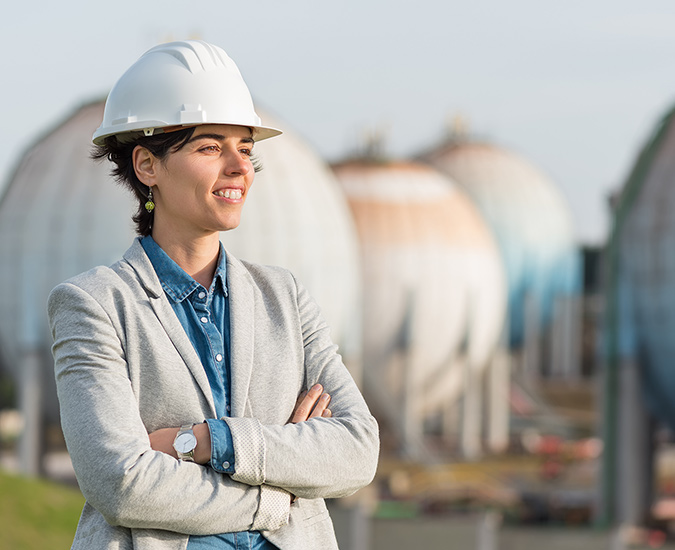 Profile
You have a Master's degree in Engineering (M.Sc.Eng.) - construction engineering or equivalent;

You have minimum 3 years of relevant technical experience with regard to design and engineering in infrastructure or building projects;

You have ready knowledge regarding stability concepts in infrastructure or building projects;

You have a good understanding of the applicable construction techniques;

You have good communication skills and are a team player;

You are customer-oriented and flexible;

You speak Dutch and/or French fluently and you have a very good knowledge of English;

You are willing to occasionally make international trips in the context of our projects.
Postuler
Trouvez votre voie vers un impact positif dans le secteur qui vous correspond