Réalisez votre impact positif
Tractebel's Business Line "Nuclear" seeks for its "Radioactivity Management" Competence Centre a (m/f) :

Design Engineer Decommissioning Concepts
Tractebel is a global community of 5000 imaginative experts engineering a carbon-neutral future. Through our game-changing solutions for complex energy, urban, nuclear and water projects, we help our clients create a positive impact towards a sustainable world, where people, planet and profit collectively thrive.
Working environment
The 'Radioactivity Management' Competence Centre, which is part of the D&D Department, is responsible for all Engineering aspects in the field of :
Radiation Protection
Radiation Monitoring;
Radiological Characterization;
Radioactive Waste Management (both waste from operational and from dismantling activities);
Decommissioning Concepts (Dismantling Tools & Techniques, Conceptual Design Studies, …).
The Team "Decommissioning Concepts" is in charge of (1) the development of the Conceptual Design Studies for the decommissioning of the Belgian Nuclear Power Plants (NPPs) and (2) Engineering Studies related to Dismantling Tools and Techniques. As such, this team plays an important role in defining the decommissioning scenarios of the Belgian Nuclear Power Plants. The team interacts with the other teams of the Competence Centre (CC), with the other CC's and with the other Products of the Business Entity Belgium Nuclear. Its members work in close relationship with the final Client and interact with the Safety Authorities and with the Belgian Waste Management Agency.

Because of the strong increase of the business activity, we are looking for motivated Engineers to contribute in our day-to-day challenges as well as in our long-term objectives.
Mission
As 'Design Engineer Decommissioning Concepts', you are responsible for the sound roll-out of all the projects, tasks and responsibilities entrusted to you. In close collaboration with your colleagues and your team lead, you contribute to the preparation of the decommissioning and the dismantling of the Belgian Nuclear Power Plants.

Your responsibilities are :
conducting Conceptual Design Studies for the decommissioning of the Belgian Nuclear Power Plants;
identifying and optimizing all technical interfaces between the different studies;
transforming the performed study work into 3D simulations and animations in collaboration with designers and draftsmen;
writing technical specifications and follow-up contractors during the site execution phase;
maintaining the knowledge, required expertise and methodologies required to accomplish your missions;
delivering 'quality on time': in order to achieve this objective, you will get all support required in terms of technical training, coaching and availability of (IT) resources;
verifying work performed by your colleagues;
correctly applying the Integrated Management System (IMS) procedures;
providing regular feedback concerning ongoing activities to your team lead and your hierarchy, while working autonomously towards the goals defined for you;
identifying and implementing possible synergies with other teams and/or Competence Centres;
providing (internal) presentations and trainings;
participating actively to regular meetings with your colleagues during which workload, technical issues, project follow-up, development strategy and transversal activity coordination are discussed.
You will collaborate actively with your colleagues from Project Management and Competence Centre departments, and build a close relationship while working for the same goal, actively developing cross department projects for your clients.

You embody the image and values of Tractebel and the ENGIE group (Ethics, QHSE,…) in all your contacts, both inside and outside the ENGIE group, and other external stakeholders.

Chaque jour, avec Tractebel, vous aurez la possibilité de rendre notre monde plus résilient, plus vivable, plus énergique et en fin de compte plus durable. Vous contribuerez à façonner et améliorer les vies de millions de personnes, et vous mettrez votre talent au service d'équipes pluridisciplinaires à la créativité sans borne. Nous vous offrirons également la possibilité d'apprendre et de vous perfectionner auprès d'experts reconnus mondialement, et de laisser un héritage en ingénierie qui fera votre fierté au sein de votre communauté et des communautés du monde entier.
Accélérez la transition vers un avenir sans carbone pour notre planète et ses habitants.
Collaborez avec des experts qui remettent en cause les conventions de manière créative dans leur recherche de solutions.
Rejoignez une communauté qui vous considère et vous apprécie sincèrement, avec des dirigeants qui vous soutiennent dans votre réussite.
Se développer ensemble au même rythme
Bénéficiez en permanence de possibilités d'apprentissage et de développement professionnel au sein du groupe ENGIE.
Anicet, ingénieur nucléaire, nous parle de son impact positif.​
Faisons la connaissance d'Anicet, l'un de nos experts créatifs qui rendent notre monde plus résilient, plus vivable, plus énergique et en fin de compte plus durable.
Ce dont nous avons besoin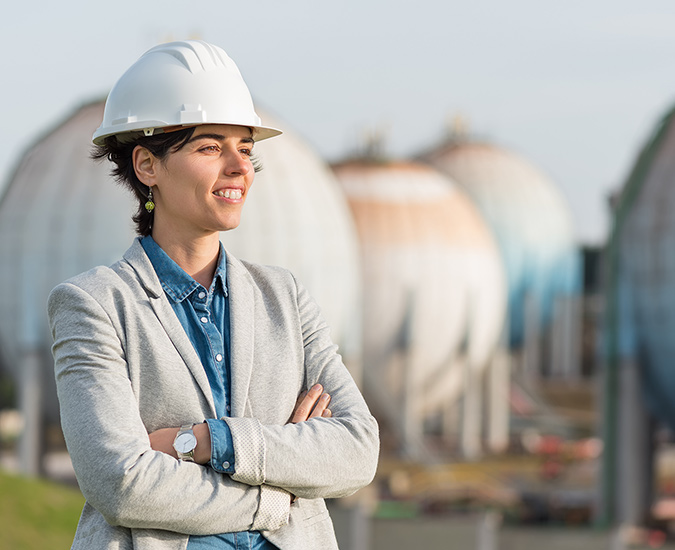 Profile
You have the drive to become a technical expert in this field.
You have a master's degree or PhD in engineering or sciences, preferably in chemistry or mechanics, with a strong technical background and a will to further develop your technical expertise.
You are fluent in French or Dutch and in English.
You can draw up reports in French or Dutch and in English.
You have experience (at least 3 years) in the nuclear industry and preferably in the field of nuclear decommissioning.
You are flexible and creative in finding technical solutions.
You are autonomous and you like teamwork.
You are open to gain new competencies as well as to share them.
You are at ease with IT-tools and familiar with the MS-Office software suite, Visual Basic and Access.

Postuler
Trouvez votre voie vers un impact positif dans le secteur qui vous correspond