Réalisez votre impact positif
Tractebel is a global community of 5000 imaginative experts engineering a carbon-neutral future. Through our game-changing solutions for complex energy, urban, nuclear and water projects, we help our clients create a positive impact towards a sustainable world, where people, planet and profit collectively thrive.
Work environment
The product line "Urban" oversees all projects related to:
City consultancy in the domains of urban planning, mobility, sustainability & policy, environment and Buildings

Engineering of transport infrastructure and Buildings
Our Business Development and Sales team is looking for a Business Development and Sales Manager to sustain the growth of the URBAN team.
Mission
Your job will consist both on Business Development activities (about 20% of your time) and Sales which means Leading Tender competitions (about 80% of your time):
Sales Function

You deliver commercial proposals to selected key clients (public institutions, private developers, various entities of ENGIE) in the domain of buildings engineering & consultancy

You have a strong knowledge of the business of engineering and clearly understand how to deliver winning commercial offers

In the context of Tender competitions, you are able to act as a Team Leader and coordinate internal experts and external partners (such as Architects) to deliver winning tenders. This requires as well a solid technical expertise in the domain of Buildings engineering

Business Development Function

You have a relevant network of external partners (architects, engineering firms and/or Clients (such as Real Estate Developers))

You pro-actively approach selected Key Customers, understand their needs and propose relevant solutions for them

You easily communicate with other team members to share relevant market intelligence

The geographical focus is the wide Brussels Region
Chaque jour, avec Tractebel, vous aurez la possibilité de rendre notre monde plus résilient, plus vivable, plus énergique et en fin de compte plus durable. Vous contribuerez à façonner et améliorer les vies de millions de personnes, et vous mettrez votre talent au service d'équipes pluridisciplinaires à la créativité sans borne. Nous vous offrirons également la possibilité d'apprendre et de vous perfectionner auprès d'experts reconnus mondialement, et de laisser un héritage en ingénierie qui fera votre fierté au sein de votre communauté et des communautés du monde entier.
Accélérez la transition vers un avenir sans carbone pour notre planète et ses habitants.
Collaborez avec des experts qui remettent en cause les conventions de manière créative dans leur recherche de solutions.
Rejoignez une communauté qui vous considère et vous apprécie sincèrement, avec des dirigeants qui vous soutiennent dans votre réussite.
Se développer ensemble au même rythme
Bénéficiez en permanence de possibilités d'apprentissage et de développement professionnel au sein du groupe ENGIE.
Gaetano, ingénieur CVC et efficacité énergétique, nous parle de son impact positif​
Faisons la connaissance de Gaetano, l'un de nos experts créatifs qui rendent notre monde plus résilient, plus vivable, plus énergique et en fin de compte plus durable.
Ce dont nous avons besoin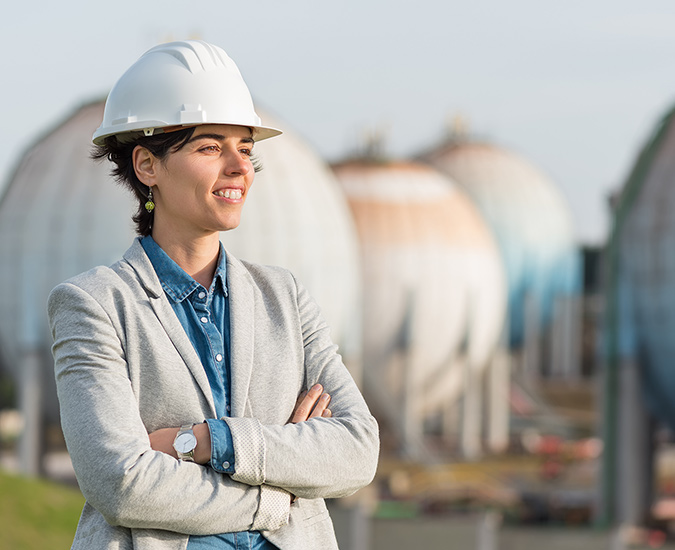 Profile
The mindset: sustainable development is a topic that you are interested in and you are to work for a company who acts against Climate change

You have a Master Degree in civil engineering, architecture or engineer-architect

You have about 10 years of experience in the domain of Buildings engineering

Experience in Business Development and buildings Tenders will be considered as an asset

You are bilingual (French/Dutch). English will be considered as a plus

You are client oriented and are willing to develop your professional network. In this sense, you are an initiative take

You constantly challenge your skills and are eager to learn, especially in the domain of sustainable buildings engineering

You are a team player and openly share your knowledge with colleagues

You have advanced knowledge of Microsoft Office

Experience with Customer Relations Management tools such as Salesforce is a plus
Postuler
Trouvez votre voie vers un impact positif dans le secteur qui vous correspond