Engineer your positive impact
Tractebel is a global community of 5000 imaginative experts engineering a carbon-neutral future. Through our game-changing solutions for complex energy, urban, nuclear and water projects, we help our clients create a positive impact towards a sustainable world, where people, planet and profit collectively thrive.
Work environment
Je werkt als werfleider/werftoezichter, vanuit ons kantoor in Gent, binnen onze afdeling Transport Infrastructuur, de afdeling binnen Tractebel die voornamelijk projecten ontwerpt/studeert met betrekking tot wegen, tramverbindingen, luchthavens, tunnels en bruggen.
Naast het ontwerpen van wegen is het ontwerpen van rioleringssystemen een tweede belangrijk onderdeel, rekening houdend met de klimaatsverandering en een duurzaam gebruik van het (regen)water.

  Mission
Als werfleider binnen ons weg-riolering Transport Infrastructuur departement, ben je verantwoordelijk voor het technisch toezicht, de werforganisatie en operationele controle, veiligheid, rapportering en verslaggeving.
Je controleert de vorderingsrapportages en de uitgevoerde werken zodat die ook overeenstemmen met de plannen en de gemaakte afspraken.
Je voert testen uit om de conformiteit tussen kwaliteit van de werken en bestek te garanderen.
Daarnaast neem je actief deel aan de werkvergaderingen en andere overlegmomenten met o.a. gemeentebesturen, nutsmaatschappijen, buurtcomités, de politie, enz.

Every day with Tractebel is your chance to make the world more resilient, livable, energised and ultimately more sustainable. To shape and enhance the lives of millions of people. To apply your talent in multidisciplinary teams with boundless creativity. To learn and grow with world-class experts at your side. To leave a game-changing engineering legacy you can be proud of in your community and communities around the world.
sustainable and social impact
Accelerate the transition to a carbon-neutral future for people and the planet we all share.
Work alongside experts who imaginatively challenge convention in the search for solutions.
Join a community where youu2019re genuinely valued and appreciated with leaders who champion you to success.
Benefit from continuous opportunities for learning and professional growth within ENGIE group.
Transport & Mobilitätsberaterin Salima erzählt uns von ihrem Engagement für Tractebel
Lernen Sie Salima kennen: Unsere ideenreiche Expertin macht die Welt widerstandsfähiger, lebenswerter, energetischer und letztlich nachhaltiger.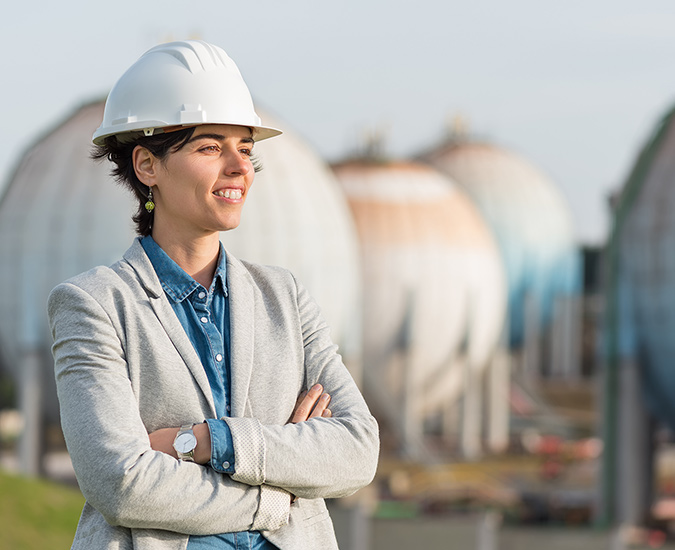 Profile
Je beschikt over een hogere technische opleiding (masterdiploma in engineering of industriële wetenschappen) en je kan een relevante werkervaring (5 à 7 jaar) voorleggen.
Een relevante werkervaring op de werf (uitvoering) binnen wegenis en riolering (Transport Infrastructuur) is een must, en dit liefst binnen een Studiebureau of bij een aannemer.
Werken in teamverband gaat je van nature goed af en motiveert je
Je hebt een goede kennis van MS Office (Word, Excel, PowerPoint) en MS Project
Je bent klantgericht, flexibel en communicatief vaardig
Nederlands is je moedertaal (dit is een verplichte vereiste). Goede kennis van Engels en Frans is een pluspunt
Je bent in het bezit van een rijbewijs B
Tractebel verwelkomt kandidaten van alle achtergronden, en bevordert actief Diversiteit in het personeelsbestand.
Bewerben
Find your path to positive impact in the sector that's right for you.