Engineer your positive impact
Tractebel is a global community of 5000 imaginative experts engineering a carbon-neutral future. Through our game-changing solutions for complex energy, urban, nuclear and water projects, we help our clients create a positive impact towards a sustainable world, where people, planet and profit collectively thrive.
Work environment
Je werkt als specialist omgevingsvergunningen (zowel stedenbouwkundig deel, gedeelte IIOA als Vegetatiewijziging) in ons team Transport Infra en je werkt vanuit ons kantoor in Gent of Hasselt.
 
  Mission
Je werkt mee aan infrastructuurprojecten voor het ontwerp van snelwegen, gewestwegen, wegen in een stedelijke omgeving, openbare ruimten, tram,- metroprojecten...
Je zult voornamelijk belast zijn met projecten in België en in het bijzonder Vlaanderen
Je staat in voor de opmaak van de aanvraag van de omgevingsvergunningen voor exploitatie van ingedeelde inrichtingen of activiteiten – en/of omgevingsvergunningen voor stedenbouwkundige handelingen en vegetatiewijzigingen
Je bent op de hoogte van eenvoudige en gewone procedures, maar eveneens van de procedure voor "complexe projecten"
Je bent op de hoogte van de juridische aspecten van de omgevingsvergunningen of je bent bereid je in deze materie in te werken
Je werkt mee aan de algemene kwaliteitsverhoging van de projecten in kader van duurzaamheid en milieu-impact op de omgeving, niet alleen in ontwerp, maar eveneens om de impact tijdens de uitvoeringsfase te minimaliseren
Je hebt liefst enkele jaren ervaring
Je werkt in een team en je bent sturende kracht voor de opmaak van de omgevingsvergunningen
Werken in teamverband is voor jou vanzelfsprekend en motiverend
Je communiceert met andere project/disciplineleden en met de vergunningverlenende overheden en stakeholders
Je werkt samen met andere teams binnen Tractebel ter ondersteuning van de omgevingsvergunningen
Every day with Tractebel is your chance to make the world more resilient, livable, energised and ultimately more sustainable. To shape and enhance the lives of millions of people. To apply your talent in multidisciplinary teams with boundless creativity. To learn and grow with world-class experts at your side. To leave a game-changing engineering legacy you can be proud of in your community and communities around the world.
sustainable and social impact
Accelerate the transition to a carbon-neutral future for people and the planet we all share.
Work alongside experts who imaginatively challenge convention in the search for solutions.
Join a community where youu2019re genuinely valued and appreciated with leaders who champion you to success.
Benefit from continuous opportunities for learning and professional growth within ENGIE group.
Transport & Mobilitätsberaterin Salima erzählt uns von ihrem Engagement für Tractebel
Lernen Sie Salima kennen: Unsere ideenreiche Expertin macht die Welt widerstandsfähiger, lebenswerter, energetischer und letztlich nachhaltiger.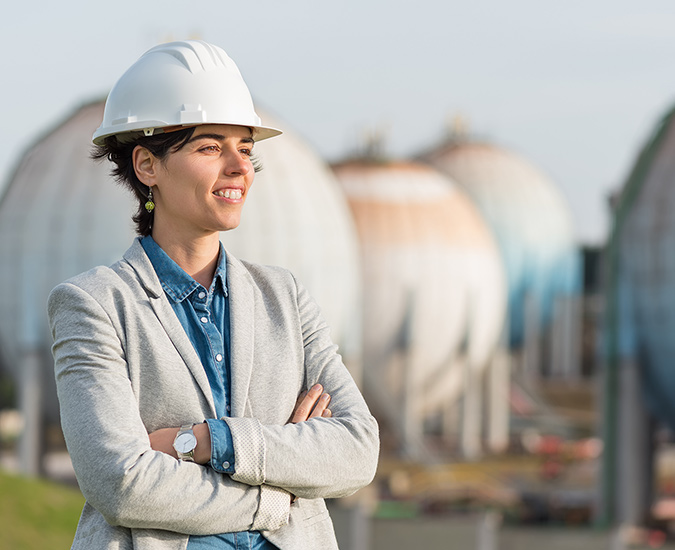 Profile
Je hebt een diploma Burgerlijk Ingenieur-Architect, masterdiploma in (ingenieurs- &) architectuur, landschapsarchitectuur, milieucoördinator niveau A, jurist, of een gelijkwaardig diploma
Je bent geboeid door het aspect "omgevingsvergunning"
Je bent vertrouwd met het ontwerp van openbare ruimte, landschap, infrastructuur en/of civiele werken
Kennis van het omgevingsrecht is een pluspunt
Je bent op de hoogte van recente ontwikkelingen binnen het gebied
Bewerben
Find your path to positive impact in the sector that's right for you.