Engineer your positive impact
Tractebel is a global community of 5000 imaginative experts engineering a carbon-neutral future. Through our game-changing solutions for complex energy, urban, nuclear and water projects, we help our clients create a positive impact towards a sustainable world, where people, planet and profit collectively thrive.
You are working as a Project Manager in our division Transport Infrastructure (Urban)
You will work on infrastructure projects for geometrical and structural design of highways, regional roads and roads in an urban setting.

You will mainly be in charge of projects in Belgium. Missions abroad may also occur.

In your projects you will take into account all aspects of infrastructure studies such as spatial design, mobility, safety and sustainability.

You have at least 5 years experience.

Working in a team is obvious and motivating for you.

You communicate with other project/discipline members.

You will keep up to date with evolutions in your discipline.
Every day with Tractebel is your chance to make the world more resilient, livable, energised and ultimately more sustainable. To shape and enhance the lives of millions of people. To apply your talent in multidisciplinary teams with boundless creativity. To learn and grow with world-class experts at your side. To leave a game-changing engineering legacy you can be proud of in your community and communities around the world.
sustainable and social impact
Accelerate the transition to a carbon-neutral future for people and the planet we all share.
Work alongside experts who imaginatively challenge convention in the search for solutions.
Join a community where youu2019re genuinely valued and appreciated with leaders who champion you to success.
Benefit from continuous opportunities for learning and professional growth within ENGIE group.
Transport & Mobilitätsberaterin Salima erzählt uns von ihrem positiven Beitrag
Lernen Sie Salima kennen: Unsere ideenreiche Expertin macht die Welt widerstandsfähiger, lebenswerter, energetischer und letztlich nachhaltiger.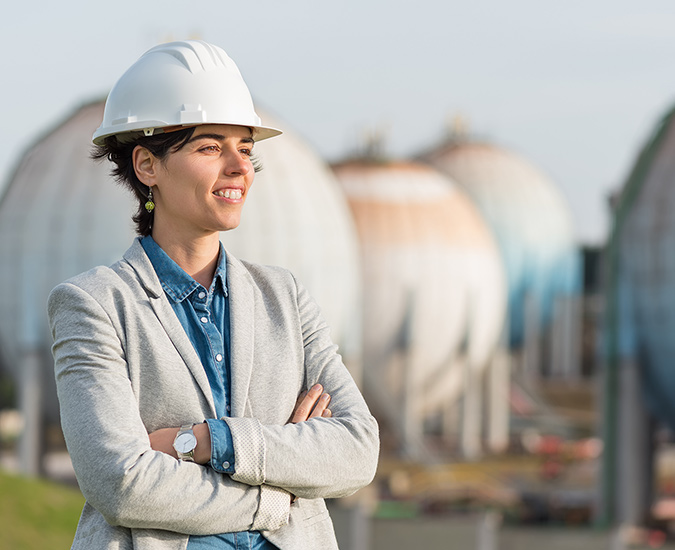 You have a master's degree in engineering or industrial science

Relevant work experience is necessary

Working in team comes naturally to you and motivates you.

You are customer-minded, flexible and communicative.

You are interested in a career in an international environment and you are prepared to take on missions abroad. In this job you are open to travel abroad regularly for short periods.

You have good knowledge of MS Office (Word, Excel, PowerPoint) and MS Project.

You are fluent in Dutch (mother tongue) and English. Good knowledge of French is a strong asset.

You have a driver's license "B"
Bewerben
Find your path to positive impact in the sector thatu2019s right for you.