Engineer your positive impact
TRACTEBEL IS A GLOBAL COMMUNITY OF 5000 IMAGINATIVE EXPERTS ENGINEERING A CARBON-NEUTRAL FUTURE. THROUGH OUR GAME-CHANGING SOLUTIONS FOR COMPLEX ENERGY, URBAN, NUCLEAR AND WATER PROJECTS, WE HELP OUR CLIENTS CREATE A POSITIVE IMPACT TOWARDS A SUSTAINABLE WORLD, WHERE PEOPLE, PLANET AND PROFIT COLLECTIVELY THRIVE.
Work environment
Tractebel is a leading multidisciplinary study and consulting firm specialized in sustainable urban development, infrastructure, water and energy.
The Sustainability, Environment and Policy team is a department of Tractebel with two complementary activities: policy advice and project-based environmental management.
The team supports both external clients and other Tractebel departments (Spatial Design, Energy Transition, Building, Infrastructure, Mobility) with advice on sustainable development and environment.
The Sustainability, Environment and Policy team is looking for senior EIA expert. Tractebel applies the philosophy of flexible working hours and work locations. You are welcome in one of our four offices (Antwerp/Ghent/Hasselt/Brussels) and this for at least 2 days a week. On the other days you can work at home, so you can avoid long travel times and harmonize your work and private life. Because we value team spirit and knowledge sharing within the team, we meet on Tuesdays at the Antwerp office.
Mission
Advising on and helping to shape unique, sustainable solutions for spatial and infrastructural urban and regional developments;

Contributing as an expert to environmental impact assessments and/or acting as an EIA coordinator;

Interpretation of data, including technical preliminary studies, modeling results and reporting per environmental discipline;

Communication with clients, governmental and advisory bodies, subcontractors:

You manage the project and the relationship with the client, and if necessary you inform the parties concerned about the results of the research carries out;

You think and write along with the plan of approach for tenders;

You work mainly in the office, with necessary time for meetings and consultations outside the office and for field visits if necessary
Every day with Tractebel is your chance to make the world more resilient, livable, energised and ultimately more sustainable. To shape and enhance the lives of millions of people. To apply your talent in multidisciplinary teams with boundless creativity. To learn and grow with world-class experts at your side. To leave a game-changing engineering legacy you can be proud of in your community and communities around the world.
sustainable and social impact
Accelerate the transition to a carbon-neutral future for people and the planet we all share.
Work alongside experts who imaginatively challenge convention in the search for solutions.
Join a community where youu2019re genuinely valued and appreciated with leaders who champion you to success.
Benefit from continuous opportunities for learning and professional growth within ENGIE group.
Bart, Ingenieur, Bauarchitekt und Städteplaner, erzählt uns von seinem Engagement für Tractebel
Lernen Sie Bart kennen: Unserer ideenreicher Experte macht die Welt widerstandsfähiger, lebenswerter, energetischer und letztendlich nachhaltiger.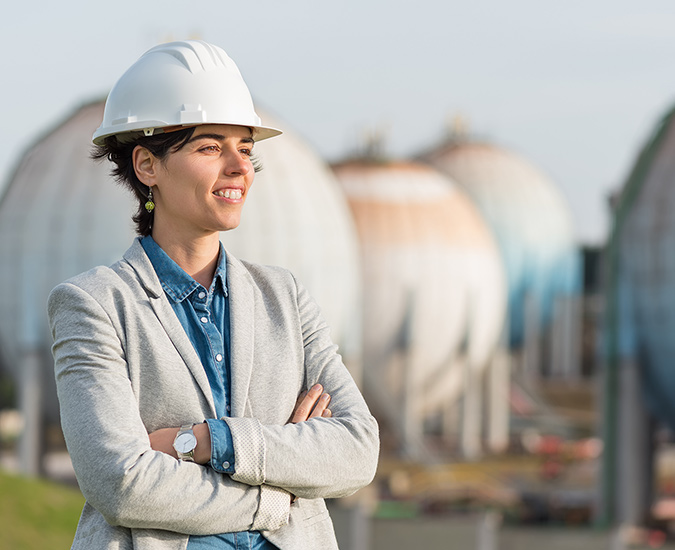 Profile
We are looking for an experienced environmental expert, with an academic master's degree and expertise in life science or environmental engineering or equivalent by experience;

You have a qualification in one of the disciplines of environmental impact assessments (EIA) or can obtain one in the short term;

You have at least 5 years of relevant work experience;

You have affinity with the Flemisch (and relevant European) environmental legislation and legislation on land use planning is a plus;

You feel involved in various environmental aspects;

You have a good organizational talent;

You can draw up clear and well-structured reports;

You are businesslike and commercially minded;

You are communicative (orally and in writing) and enjoy working in a team;

You have excellent knowledge of Dutch and a good knowledge of English/French.
Bewerben
Find your path to positive impact in the sector that's right for you.