Engineer your positive impact
TRACTEBEL IS A GLOBAL COMMUNITY OF 5000 IMAGINATIVE EXPERTS ENGINEERING A CARBON-NEUTRAL FUTURE. THROUGH OUR GAME-CHANGING SOLUTIONS FOR COMPLEX ENERGY, URBAN, NUCLEAR AND WATER PROJECTS, WE HELP OUR CLIENTS CREATE A POSITIVE IMPACT TOWARDS A SUSTAINABLE WORLD, WHERE PEOPLE, PLANET AND PROFIT COLLECTIVELY THRIVE.
De werkomgeving
Je maakt deel uit van het team Structural Engineering, binnen de Business Line Urban in Tractebel. De afdeling geeft civieltechnisch advies over de volledige levenscyclus van projecten, van haalbaarheidsstudies, conceptueel & gedetailleerd ontwerp, tot uitvoeringsfase en opvolging van de bouwwerken. De projecten zijn divers en omvatten alle soorten constructies: gebouwen, transportinfrastructuur, industriële installaties, nucleaire objecten, hernieuwbare energie, waterinfrastructuur, ...
Het team telt een 70-tal ingenieurs, architecten, consultants, ontwerps en ondersteuners, aanwezig in België op 4 verschillende sites (Gent, Hasselt, Brussel en Namen) en ook in Roemenië. Je kan kiezen vanuit welk kantoor in België je werkt.
Missie
Je leidt, motiveert, coacht en stuurt een klein projectteam van monodisciplinaire stabiliteitsingenieurs en tekenaars aan voor jouw projecten met een sterke focus op bruggen, tunnels, keerwanden, ...

Je bent verantwoordelijk voor het ontwerpen van civiele werken van concept tot uitvoeringsstudie

Je bent er verantwoordelijk voor dat het budget, de afgesproken omvang, de timing en de kwaliteit van de ingenieurswerken naar wens uitgevoerd worden. Je zorgt ervoor dat de aan jouw toegewezen projecten worden uitgevoerd in overeenstemming met ons kwaliteitssysteem en onze H&S regels

Je rapporteert regelmatig over de voortgang van al je projecten aan het hoofd van de afdeling Structural Engineering Hasselt

Je begeleidt jonge ingenieurs door actief deel te nemen aan hun opleidingstraject

Je versterkt een geïntegreerd ontwerpproces door tranversaal over de verschillende betrokken disciplines heen te kijken

Je speelt in op de behoeften van de klant en je hecht veel belang aan klantgerichtheid

Je bereidt offertes en contracten voor en legt deze voor aan de klant in overleg met het commerciële team

Als project manager promoot en stel je actief BIM-samenwerkingsprocedures op volgens onze bedrijfsvisie, indien van toepassing
Every day with Tractebel is your chance to make the world more resilient, livable, energised and ultimately more sustainable. To shape and enhance the lives of millions of people. To apply your talent in multidisciplinary teams with boundless creativity. To learn and grow with world-class experts at your side. To leave a game-changing engineering legacy you can be proud of in your community and communities around the world.
sustainable and social impact
Accelerate the transition to a carbon-neutral future for people and the planet we all share.
Work alongside experts who imaginatively challenge convention in the search for solutions.
Join a community where youu2019re genuinely valued and appreciated with leaders who champion you to success.
Benefit from continuous opportunities for learning and professional growth within ENGIE group.
Transport & Mobilitätsberaterin Salima erzählt uns von ihrem positiven Beitrag
Lernen Sie Salima kennen: Unsere ideenreiche Expertin macht die Welt widerstandsfähiger, lebenswerter, energetischer und letztlich nachhaltiger.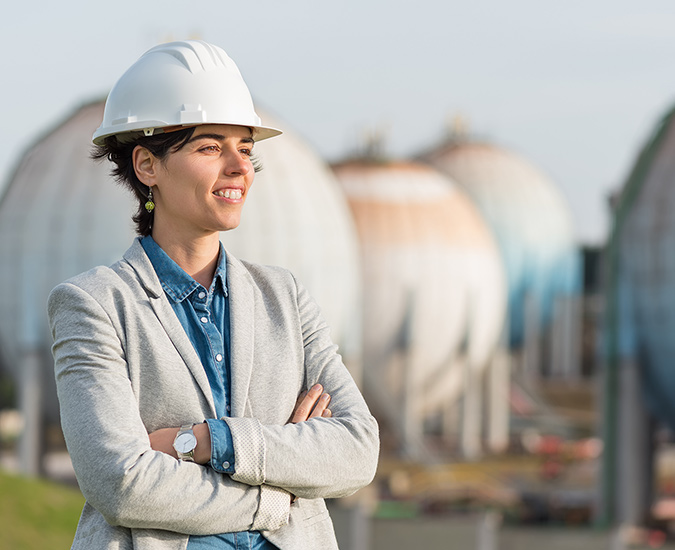 Jouw profiel
Je hebt minimaal een master diploma Ingenieur-Architect of Civiel/Structural ingenieur

Je hebt minimaal 5 jaar relevante technische ervaring met civieltechnische projecten met betrekking tot het ontwerp en de engineering van verschillende soorten bruggen en tunnels

Je was betrokken bij alle aspecten en fasen van jouw projecten: wedstrijdfase, ontwerp, studies, aanbesteding, uitvoering, beheer, ...

Een grondige kennis van het Nederlands is essentieel en goede professionele kennis van het Engels

Je hebt goede communicatieve vaardigheden en bent een teamplayer

Je bent klantgericht en flexibel

Je bent bereid om occasionele trips te maken naar onze buitenlandse kantoren, in onderling overleg
Bewerben
Find your path to positive impact in the sector thatu2019s right for you.