Engineer your positive impact
YOUR FIELD OF ACTIVITY
As a Geologist / Engineering Geologist (m/f/d) you will support our international projects from our company headquarters in Bad Vilbel. Your field of activity includes:
Planning, supervision and evaluation of investigation campaigns including determination of geotechnical parameter for stability assessments (rock/soil)
Supervision of underground and surface excavation works including rock support and grouting works
Compilation of geological reports, seismological reports, etc.
Conducting of geological field mappings
Preparation of geological sections and 3D subsurface models
Assistance in studies, proposals and site supervision
Every day with Tractebel is your chance to make the world more resilient, livable, energised and ultimately more sustainable. To shape and enhance the lives of millions of people. To apply your talent in multidisciplinary teams with boundless creativity. To learn and grow with world-class experts at your side. To leave a game-changing engineering legacy you can be proud of in your community and communities around the world.
sustainable and social impact
Accelerate the transition to a carbon-neutral future for people and the planet we all share.
Work alongside experts who imaginatively challenge convention in the search for solutions.
Join a community where youu2019re genuinely valued and appreciated with leaders who champion you to success.
Benefit from continuous opportunities for learning and professional growth within ENGIE group.
Wasserstoffberater Florian erzählt uns von seinem positiven Beitrag
Lernen Sie Florian kennen: Unser ideenreicher Experte macht die Welt widerstandsfähiger, lebenswerter, energetischer und letztlich nachhaltiger.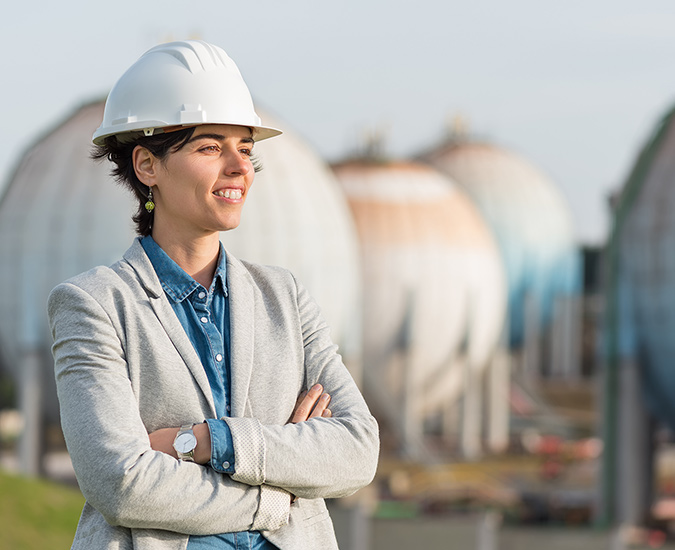 We want your enthusiasm and your commitment!
Join us in engineering a CO2-neutral future!
YOUR PROFILE
The following professional and personal skills and attributes make you the ideal candidate:
Successfully completed studies in geology (PhD/Dr.-Ing. or M.Sc./Dipl.-Ing.) with specialization in engineering geology

At least 5 years of professional experience (PhD can be credited) in the field of engineering geology, rock engineering, grouting

Experience in design, monitoring, evaluation of investigation campaigns

Experience with 3D underground modeling software is beneficial

Fluent in spoken and written English; additional communication skills and experience abroad is advantageous

Willingness to take business trips and longer stays abroad
OUR OFFER
We grow together with our employees. Therefore, we offer the best conditions:
A secure workplace, which connects mid-sized sector and global perspectives with each other
An attractive salary, extensive social benefits and participation in corporate success
Challenging projects, where you can develop both professionally and personally
Team spirit and a cooperative atmosphere in our headquarters and in international deployments
THAT SOUNDS INTERESTING?
Then we look forward receiving your online application as Geologist / Engineering Geologist (m/f/d) (771e), including your salary expectations and your availability.
DO YOU HAVE ANY FURTHER QUESTIONS?
Almah Farook will be happy to assist you via phone +49 6101 55 1727 or e-mail almah.farook@tractebel.engie.com.
EDGE Tractebel acts according to EDGE standard
Gender equality is very important to us at Tractebel. For us, the focus is on people, not on gender! Therefore, we welcome all applicants and remain committed to an inclusive workplace.
Bewerben
Find your path to positive impact in the sector thatu2019s right for you.