Engineer your positive impact
Tractebel is a global community of 5000 imaginative experts engineering a carbon-neutral future. Through our game-changing solutions for complex energy, urban, nuclear and water projects, we help our clients create a positive impact towards a sustainable world, where people, planet and profit collectively thrive.
Work environment

Within the "Energy" Business Line, the "Green Fuels Product" is in charge to commercialize and deliver projects in the field of Classical Gas (LNG terminals and Gas pipelines) and New Green Gases (Hydrogen, Ammonia, Methanol, etc.)
The activities in these fields are mainly related to
(Pre-)Feasibility and Basic Design;
Front End Engineering Design;
Owner's Engineer;
Engineering, Procurement, and Construction Management (EPCM);
Site supervision, pre-commissioning and commissioning activities;

The concerned contracts could cover the following geographical areas: Europe, Africa, Middle East, Latin America or Asia.
  Mission
You realize the design and manage the various technical aspects related to studies of LNG and Green Gas projects, including a.o.

Calculations using ASPEN HYSYS or equivalent
Definition of Heat and Mass Balances and Utility Balances
Definition of flow diagrams (PFD's, P&IDs)
Process Description and philosophies (ESD, Operating and Control, etc.)
Cause & Effect Diagram
Detailed process calculations (line sizing / pressure drops, equipment sizing, control valve sizing, safety valve sizing, etc.)
Design Review (technical review of engineering deliverables made by Contractor)
Writing technical specification for purchase of equipment and support to contracting

You support the Project Manager in charge with a technical support on all process related matters, including contact with Client and Suppliers;
You work in close cooperation with the other engineering disciplines when required;
You work on different project for both Classical Gas segment and New Gas segment, and you manage your workload and priorities in coordination with the Project Managers in charge and with your Line Manager;

Every day with Tractebel is your chance to make the world more resilient, livable, energised and ultimately more sustainable. To shape and enhance the lives of millions of people. To apply your talent in multidisciplinary teams with boundless creativity. To learn and grow with world-class experts at your side. To leave a game-changing engineering legacy you can be proud of in your community and communities around the world.
sustainable and social impact
Accelerate the transition to a carbon-neutral future for people and the planet we all share.
Work alongside experts who imaginatively challenge convention in the search for solutions.
Join a community where youu2019re genuinely valued and appreciated with leaders who champion you to success.
Benefit from continuous opportunities for learning and professional growth within ENGIE group.
Florian, Hydrogen consultant at Tractebel, tells us about his positive impact​
Let's meet Florian, one of our imaginative experts who makes the world more resilient, livable, energized and ultimately more sustainable.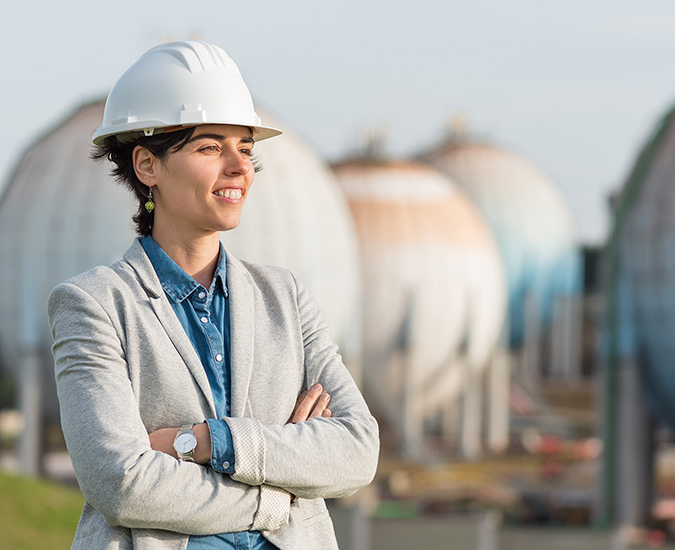 Profile
You have a master in engineering or a master of science in engineering (or equivalent by proven experience)
5 to 15 years' experience in the field of Gas.
You have a good knowledge with respect to:

LNG process;
Process Modelling software (ASPEN HYSYS or equivalent - mandatory);
Excel modelling in some cases (VBA knowledge is an asset);
Process of gases in general (LNG and/or Hydrogen)
Gas treatment process (filtration, purification, compression) is an asset;
Cryogenic process experience is an asset;
Sizing of associated equipment;
Working on project with interaction with others disciplines (Mechanical, Electricity, I&C, Civil);
Energy Sector, evolution of Gas sector, including emergence of new gases is an asset;

You have proficient knowledge of English, and French or Dutch as second language. Additional language knowledge is an asset.
You feel comfortable working independently, however with the ability to communicate efficiently;
You are able to function in a team realizing the complete project together.
Customer-satisfaction must be part of your day-to-day vision.
You have a dynamic personality and a proactive and innovative approach to work.
You have a systematic analytical approach.
Tractebel welcomes candidates from all backgrounds, and actively promotes Diversity in the workforce.
Apply
Find your path to positive impact in the sector thatu2019s right for you.