Engineer your positive impact
Tractebel is a global community of 5000 imaginative experts engineering a carbon-neutral future. Through our game-changing solutions for complex energy, urban, nuclear and water projects, we help our clients create a positive impact towards a sustainable world, where people, planet and profit collectively thrive.
Work environment
Water is one of the product lines of Tractebel, specialised in port engineering and waterway infrastructure, with projects all over the world. The technical competences within our team cover the complete range of marine infrastructure: quay walls, locks, jetties, dikes, port expansion, etc. Our team designs projects from feasibility, over conceptual and detailed design through owner's engineering, in close collaboration with our national and international clients.
To tackle the exciting challenges that lie ahead, we will strenghten our team with a motivated BIM designer who has a passion for marine structures.
It is possible to work from our offices in Ghent, Antwerp or Ostend. The main location of the team is Ghent, so the whole team meets there once a week to ensure good communication. Working (partly) from home is also an option.
Mission
You are responsible for the implementation and execution of BIM modelling for our marine infrastructure projects;

You assist the project engineer in dimensioning marine infrastructure projects following current Belgian and European standards, legislation, codes of practice and internal guidelines;

You prepare designs (preliminary, basis, tender, detailed) for marine structures such as port & waterways development studies: port master planning, locks, quay walls, jetties, dikes, breakwaters. And you will perform analyses to find the optimum installation method of these structures; always with an open mind for innovative and alternative solutions;

You set up and follow up development in BIM systems for our product line Water Engineering, and you develop and improve the BIM tools and processes in cooperation with the team.

You support the engineers and CAD designers in developing BIM solutions;

You set up BIM protocols in tender phase;

You are the point of contact for BIM in our team and coach colleagues for all aspects of BIM (modelling & tools, view & review tools, contracting & R&D)
Every day with Tractebel is your chance to make the world more resilient, livable, energised and ultimately more sustainable. To shape and enhance the lives of millions of people. To apply your talent in multidisciplinary teams with boundless creativity. To learn and grow with world-class experts at your side. To leave a game-changing engineering legacy you can be proud of in your community and communities around the world.
sustainable and social impact
Accelerate the transition to a carbon-neutral future for people and the planet we all share.
Work alongside experts who imaginatively challenge convention in the search for solutions.
Join a community where youu2019re genuinely valued and appreciated with leaders who champion you to success.
Benefit from continuous opportunities for learning and professional growth within ENGIE group.
Salima, transport & mobility consultant, tells us about her positive impact​
Let's meet Salima, one of our imaginative experts who makes the world more resilient, livable, energized and ultimately more sustainable.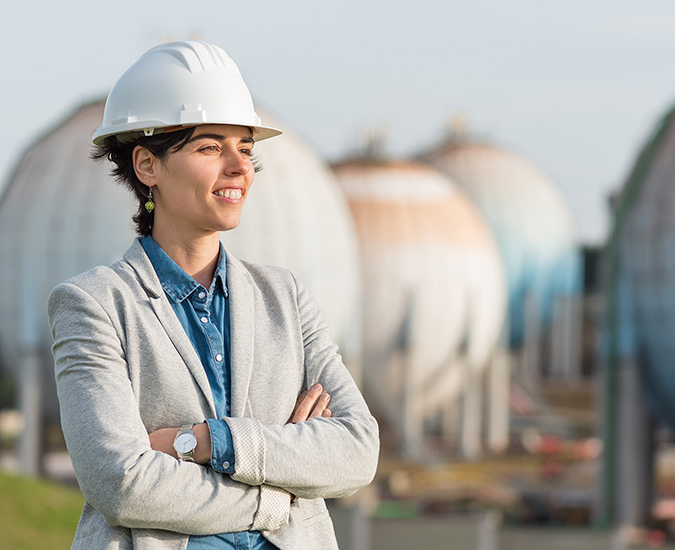 Profile
You graduated as a Bachelor of Science in Civil Engineering or Engineering Technologie, or you have at least 5 years of relevant experience;

You have a specific interest in applying the relevant design codes and guidelines for the structural design and soil-structure interaction of offshore substructures or other marine infrastructure;

You have proficient knowledge of BIM software (BIM360, Revit, Civil 3D, Autocad, ...);

You have experience in designing concrete reinforcement in complex 3D structures;

You have knowledge of Design Standards (ISO, EC, NEN, EAU, ...)

Good knowledge of English. Knowledge of Dutch and/or French is an asset;

Knowledge of standard building consent ("omgevingsvergunningen") in Flanders is an asset;
Apply
Find your path to positive impact in the sector thatu2019s right for you.