Engineer your positive impact
Tractebel is a global community of 5000 imaginative experts engineering a carbon-neutral future. Through our game-changing solutions for complex energy, urban, nuclear and water projects, we help our clients create a positive impact towards a sustainable world, where people, planet and profit collectively thrive.
Work environment
The Business Entity Belgium is one of the geographical business entities within Tractebel ENGIE. In this Business Entity, the Business Line Energy aims to grow its business by offering its customers and prospects attractive, competitive and innovative offers in energy in the widest possible range.
The Business Line Energy is responsible for all the engineering related to the development and realisation of energy generation projects based on amongst others wind, solar, biomass, geothermal and gas and of energy distribution and storage projects including substations, interconnections, battery and hydrogen storage. These projects go from the pre-feasibility studies up to final commissioning of the installations.
Within the Business Line Energy, the Renewables team handles onshore and offshore wind and PV projects both in Belgium and abroad. The projects cover all phases of development, realisation and commissioning as from a single turbine (2-3 MW) up to > 500 MW projects.
Mission
As Wind Expert in the Onshore Renewables team, you will be responsible for delivering expertise services related to wind technology and you will be asked to support the team regarding the development of methodologies, tools and procedures. This involves that:
you deliver high level expertise in the domain of Wind Technology both to clients and colleagues. This includes:

Site modelling

Wind resource assessments

Definition of the best measurement strategy and measurement equipment (Remote sensing devices, measurement masts or virtual met masts), and follow-up of measurement campaigns in line with international guidelines (e.g. IEC, FGW, Measnet)

Selection of the best suited wind turbine technology

Energy Yield Calculations

Wind farm layout optimisations

Site suitability assessment to asses the integrity of the wind

Power Curve verification/Performance assessment studies

Reassessment of energy yield forecast for operational projects based on wind farm production data

you contribute to international consultancy services in wind technology like site selection, (bankable) feasibility reports, due diligences on projects, etc.

you ensure good communication in the project: with the client, team members, vendors/partners, lender's engineer, management;

you contribute to the continuous improvement of tools and methodologies regarding wind technology in-line with market evolutions.

you give technical support to the sales team for the preparation of offers and to administer project variations related to your domain of expertise;

To ensure that knowledge within your fields of expertise is capitalized upon and to act as coach towards more junior colleagues or less experienced affiliates.

To look for continuous improvement in all processes and methodologies in-line with market evolutions
Every day with Tractebel is your chance to make the world more resilient, livable, energised and ultimately more sustainable. To shape and enhance the lives of millions of people. To apply your talent in multidisciplinary teams with boundless creativity. To learn and grow with world-class experts at your side. To leave a game-changing engineering legacy you can be proud of in your community and communities around the world.
sustainable and social impact
Accelerate the transition to a carbon-neutral future for people and the planet we all share.
Work alongside experts who imaginatively challenge convention in the search for solutions.
Join a community where you're genuinely valued and appreciated with leaders who champion you to success.
Benefit from continuous opportunities for learning and professional growth within ENGIE group.
Florian, Hydrogen consultant at Tractebel, tells us about his positive impact
Let's meet Florian, one of our imaginative experts who make the world more resilient, livable, energized and ultimately more sustainable.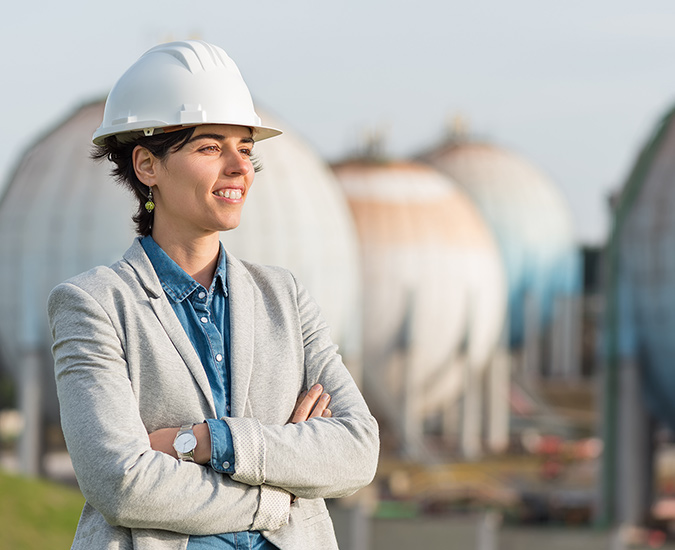 Profile
You have a master in engineering with at least 7 years of seniority of which at least 5 in the wind technology sector;

You have a good knowledge of the wind energy market;

You have an extensive experience in Wind Resource Assessment, Energy Yield Calculation and Windfarm optimisation;

Experience with Computational Fluid Dynamics (e.g OpenFOAM), mesoscale modelling (e.g WRF) or handling Aeroelastical models (e.g. FAST) is considered as a strong asset;

You have experience in international consultancy services or are willing to develop it;

You are committed to meeting the deadlines, project constraints and you care for quality and safety;

You are customer focused in all tasks you perform, looking for the best technical solution taking into account the specific constrains of the project;

You think outside the box and dare to challenge the status quo;

You have a positive, dynamic and problem solving attitude;

You have good speaking, reading and writing skills in English. Any other language is a bonus;
Apply
Find your path to positive impact in the sector that's right for you.