Engineer your positive impact
Tractebel is a global community of 5000 imaginative experts engineering a carbon-neutral future. Through our game-changing solutions for complex energy, urban, nuclear and water projects, we help our clients create a positive impact towards a sustainable world, where people, planet and profit collectively thrive.
Work environment
Recruiting, developing and retaining talent is just part of our mission in human resources. At Tractebel, you're an intrapreneur, seeking new ways to solve old problems; an enabler, making the business better; and a champion, empowering our people to win. All in a fast-paced, growth industry where talent is absolutely decisive to success.

By joining our team, you'll play a key role in achieving Tractebel's purpose and strategy - working across all levels, from top to bottom and in every function. It's your chance to make a positive impact in the world, contributing to the carbon-neutral future our planet demands.

Mission
You will join our Staffing & Mobility team at corporate level and will report to the Head of Staffing & Mobility of the BU Tractebel. You will work in close collaboration with the rest of the Staffing & Mobility Team in Belgium, France & Germany.
As Talent Acquisition Lead – Energy, you are specialised in our business segment Energy and are responsible to provide adequate profiles according to the business needs, mostly in Belgium. You also collaborate with the recruiters in France & Germany and are considered as the SPOC for all talent acquisition topics in your business segment energy.
Main responsibilities:
Talent Acquisition:
• Lead the recruitments (from the translation of the need to the final selection of the candidate and package proposal) and coordinate the process with the hiring manager.
• Roll out the Talent acquisition strategy at your level (Hot Jobs, Talent Acquisition Campaign, direct approach, hunting…)
• Make sure that you guarantee the equity between the candidates and promote diversity in your profiles
• Complete Reporting & KPIS regarding the Talent Acquisition Governance.
• Propose, organize and participate to Campus initiatives
• Give support to the local HR with HR matters (internal mobility, employer branding actions, onboarding, retention, …)
Internal mobility:
• Promote internal mobility
• Meet employees to coordinate, with HRBP, their internal mobility projects
• Share the mobility projects with the Staffing & Recruitment community

SPOC:
• Participate to the recruitment plan building and its follow up
• Act as an entry point for the definition & implementation of specific initiatives to promote talent acquisition in in your business segment
• Coordinate the Search &Mobility activities throughout the Business segment and Tractebel
• Participate to the Staffing Committee of the Business Segment
• Consolidate a common reporting for your business segment

Every day with Tractebel is your chance to make the world more resilient, livable, energised and ultimately more sustainable. To shape and enhance the lives of millions of people. To apply your talent in multidisciplinary teams with boundless creativity. To learn and grow with world-class experts at your side. To leave a game-changing engineering legacy you can be proud of in your community and communities around the world.
sustainable and social impact
Accelerate the transition to a carbon-neutral future for people and the planet we all share.
Work alongside experts who imaginatively challenge convention in the search for solutions.
Join a community where you're genuinely valued and appreciated with leaders who champion you to success.
Benefit from continuous opportunities for learning and professional growth within ENGIE group.
Meet Laura, our Employer Brand Coordinator during our latest people stories.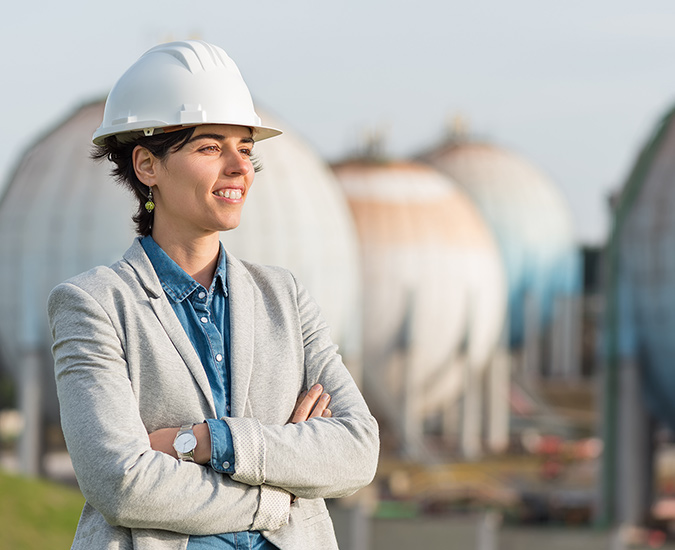 Profile
You have ideally a Bachelor/Master degree in HR or an equivalent level education in a other domain.
You are fluent in French or Dutch and English, with a good knowledge of the second language.
You have at least 7 years of experience in Recruitment / Talent Acquisition. A first experience in the engineering sector will be considered as an added value.
You are Familiar with Applications Tracking Systems and have a very good knowledge of LinkedIn Recruiter and MS Office (Word, Excel, PwP).
You are expert at building strong relationship with your internal clients, candidates, colleagues and other important stakeholders
You are pro-active and creative to tackle issues and develop solutions.
You are excited about contributing to the carbon-neutral future our planet demands
Tractebel welcomes candidates from all backgrounds, and actively promotes Diversity in the workforce
Apply
Find your path to positive impact in the sector that's right for you.