Engineer your positive impact
Tractebel is a global community of 5000 imaginative experts engineering a carbon-neutral future. Through our game-changing solutions for complex energy, urban, nuclear and water projects, we help our clients create a positive impact towards a sustainable world, where people, planet and profit collectively thrive.
Work environment
Within the 'Safety and Nuclear Engineering' department of the Global Business Area NUC of Tractebel Engineering, the CFD & Accident studies Group is in charge, among others, of the following disciplines:

Licensing Studies (SGTR, FWLB,…);
PWR Plant Operation Support;
Computational Fluid Dynamics;
Analysis of plant behaviour (e.g. Natural Circulation, …);
Severe Accidents Studies;
PSA Level 2
 Mission
You are in charge of performing Licensing Studies;
You perform complex thermalhydraulic engineering analysis in the domain of nuclear reactor systems using industry-standard methods and simulation tools (e.g. RELAP5/Mod2, CATHARE or any equivalent recognized software);
You defend your work to the Customer and the Safety Authorities;
You write technical reports about the studies performed;
You work in a team of about 10 engineers, in close interaction with your colleagues.
Every day with Tractebel is your chance to make the world more resilient, livable, energised and ultimately more sustainable. To shape and enhance the lives of millions of people. To apply your talent in multidisciplinary teams with boundless creativity. To learn and grow with world-class experts at your side. To leave a game-changing engineering legacy you can be proud of in your community and communities around the world.
sustainable and social impact
Accelerate the transition to a carbon-neutral future for people and the planet we all share.
Work alongside experts who imaginatively challenge convention in the search for solutions.
Join a community where you're genuinely valued and appreciated with leaders who champion you to success.
Benefit from continuous opportunities for learning and professional growth within ENGIE group.
Anicet, nuclear engineer, tells us about his positive impact. ​
Let's meet Anicet, one of our imaginative experts who makes the world more resilient, livable, energized and ultimately more sustainable.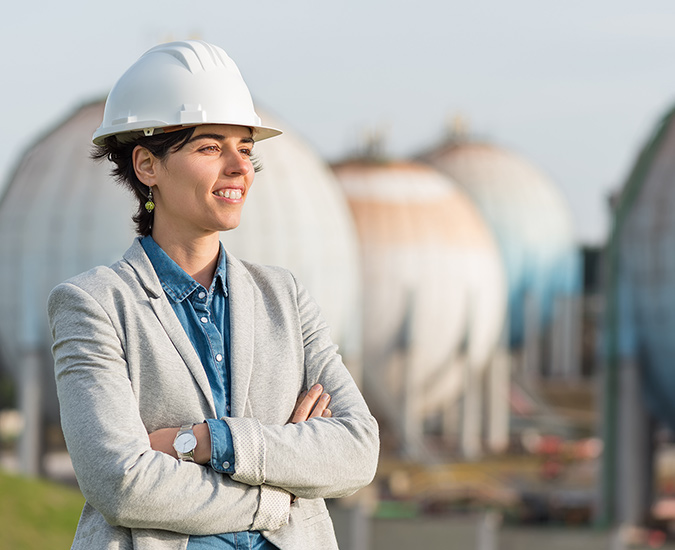 Profile
You obtained a Master in Engineering or a Master in Physics;
You have at least 10 years in analysing Design Base Accidents (Class III and Class IV) and you are being familiar with international codes and standards;
You have knowledge of the Belgian nuclear domain;
You are able to communicate (write/speak) in English and French or Dutch;
You are interested to become a high-level expert in this topic;
Knowledge of task automation through scripts (eg: Python) is an asset
Tractebel welcomes candidates from all backgrounds, and actively promotes Diversity in the workforce.
Apply
Find your path to positive impact in the sector that's right for you.