Engineer your positive impact
Tractebel est une communauté mondiale de 5000 experts imaginatifs qui conçoivent un avenir neutre en carbone. Grâce à nos solutions révolutionnaires pour des projets énergétiques, urbains, nucléaires et hydrauliques complexes, nous aidons nos clients à créer un impact positif vers un monde durable, où les personnes, la planète et le profit prospèrent collectivement.
Environnement de travail
Dans le cadre des activités de l'unité de Nucléaire & Industrie Sud (NIS), vous interviendrez sur plusieurs affaires à Toulon. Ces projets couvrent des prestations techniques du Génie Civil, au sens large :
Création de nouveaux bâtiments (béton armé ou charpente métallique) ;

Renforcement d'ouvrages existants ;

VRD
Missions
Vous interviendrez en tant que référent Génie Civil MOE sur l'ensemble des phases de la loi MOP : phases de conception (ESQ / APS / APD / PRO / DCE / ACT) et phases travaux (VISA / DET / OPC / AOR /DOE).
En mettant à profit votre expérience sur des chantier GC similaires auprès de grands comptes du Nucléaire, vous serez en charge de la coordination des équipes sur site et en back office.
En appui au chef de projet, vous serez l'interlocuteur privilégié des différents interlocuteurs sur site pour toutes les questions techniques, vous participerez aux réunions d'avancement.
Every day with Tractebel is your chance to make the world more resilient, livable, energised and ultimately more sustainable. To shape and enhance the lives of millions of people. To apply your talent in multidisciplinary teams with boundless creativity. To learn and grow with world-class experts at your side. To leave a game-changing engineering legacy you can be proud of in your community and communities around the world.
sustainable and social impact
Accelerate the transition to a carbon-neutral future for people and the planet we all share.
Work alongside experts who imaginatively challenge convention in the search for solutions.
Join a community where you're genuinely valued and appreciated with leaders who champion you to success.
Benefit from continuous opportunities for learning and professional growth within ENGIE group.
Anicet, nuclear engineer, tells us about his positive impact. ​
Let's meet Anicet, one of our imaginative experts who makes the world more resilient, livable, energized and ultimately more sustainable.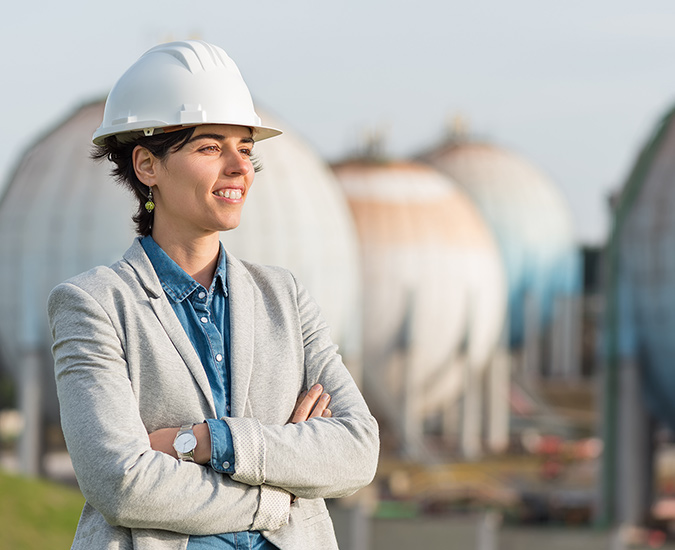 Votre profil
Issu (e) de formation Bac+5 en génie civil

Vous disposez d'un minimum de 5 ans d'expérience en bureau d'études en tant qu'ingénieur d'études et calculs (structures génie civil en béton armé et charpentes métalliques).

Vous connaissez les règles de l'art relatives au génie civil ainsi que les contraintes spécifiques liées au secteur du nucléaire.

Vous connaissez les marchés publics, le fonctionnement d'un chantier et le rôle des différents intervenants.
Curieux, motivé et à l'aise pour le travail en équipe, vous disposez de compétences fortes en GC, ainsi qu'en Second Œuvre et VRD.
Cultivez votre authenticité dans une société où accompagnement et équité sont générateurs d'avancées – Rejoignez l'aventure Tractebel !
Apply
Find your path to positive impact in the sector that's right for you.