Engineer your positive impact
Tractebel is a global community of 5000 imaginative experts engineering a carbon-neutral future. Through our game-changing solutions for complex energy, urban, nuclear and water projects, we help our clients create a positive impact towards a sustainable world, where people, planet and profit collectively thrive.
ARBEITSUMFELD
Unser Tochterunternehmen, die TRACTEBEL DOC Offshore GmbH (DOC) – sucht aktuell im Bereich der Hoch- und Höchstspannungstrassen bei On- und Offshore sowie Offshore-Projekten nach Unterstützung für dir Rolle des Project Manager (m/w/d) Genehmigungsplanung. Am Standort in Bremen unterstützen Sie das Team in den folgenden Bereichen:
IHR TÄTIGKEITSBEREICH
Genehmigungs-, Auflagen- und Nebenbestimmungsmanagement für Hoch- und Höchstspannungstrassen sowie Offshore-Projekte
Genehmigungsplanung und Koordination von Teilgenehmigungen und/oder Verfahren nach NABEG sowie nach BImschG für Hoch- und Höchstspannungstrassen und Offshore-Projekte
Einbindung von Auflagen- und Nebenbestimmungskatalogen in den Abwicklungsprozess von Hoch- und Höchstspannungstrassen
Abteilungsübergreifende Koordination der Einhaltung von Auflagen und Nebenbestimmungen im Projekt
Pflege von Auflagen und Nebenbestimmungen in Datenbanken
Unterstützung bei Ausschreibungen, Bietergesprächen
Allgemeine Projektunterstützung
TRACTEBEL DOC Offshore GmbH (DOC)
Wir bieten Ihnen in der etablierten deutschen, aber auch internationalen Offshore Windbranche und als Unterstützer der Energiewende einen Arbeitsplatz im Umfeld bestehender operativer und projektsteuernder Kompetenz. Für unser Team suchen wir motivierte und gut ausgebildete Mitarbeiter*Innen, welche großes Interesse haben, an der Energiewende mitzuwirken und Ihre Kompetenz in unsere Teams einzubringen.
Every day with Tractebel is your chance to make the world more resilient, livable, energised and ultimately more sustainable. To shape and enhance the lives of millions of people. To apply your talent in multidisciplinary teams with boundless creativity. To learn and grow with world-class experts at your side. To leave a game-changing engineering legacy you can be proud of in your community and communities around the world.
sustainable and social impact
Accelerate the transition to a carbon-neutral future for people and the planet we all share.
Work alongside experts who imaginatively challenge convention in the search for solutions.
Join a community where you're genuinely valued and appreciated with leaders who champion you to success.
Benefit from continuous opportunities for learning and professional growth within ENGIE group.
Florian, Hydrogen consultant at Tractebel, tells us about his positive impact​
Let's meet Florian, one of our imaginative experts who makes the world more resilient, livable, energized and ultimately more sustainable.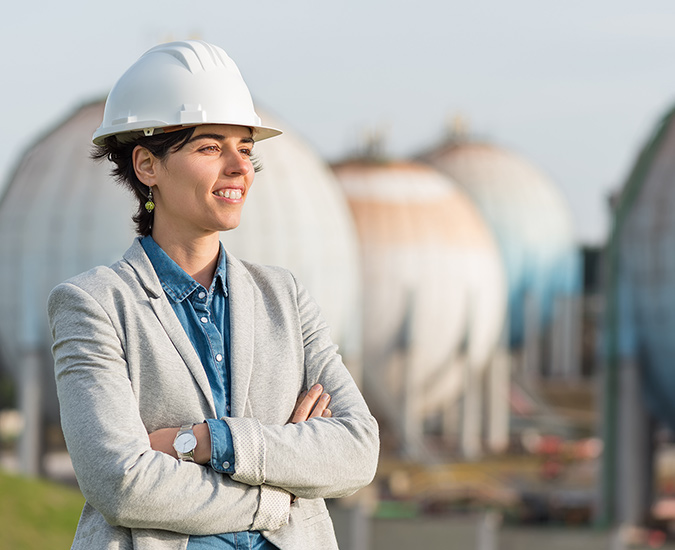 Wir wollen Ihre Begeisterung und Ihr Engagement!
Ebnen Sie mit uns den Weg in eine CO2-neutrale Zukunft!
IHRE QUALIFIKATION:
Abgeschlossene Berufsausbildung, BSc oder Master mit einschlägiger Berufserfahrung.
Kenntnisse und Erfahrungen in Genehmigungsverfahren nach BImSchG, Planfeststellungsverfahren, Landesbauordnungen
Führerschein Klasse B
Teamfähigkeit, hohe Eigenmotivation zur Erreichung der Ziele
Reisebereitschaft
Sehr gute Deutschkenntnisse; ergänzende Englischkenntnisse von Vorteil
ORT DER BESCHÄFTIGUNG
TRACTEBEL DOC Offshore GmbH, Lise-Meitner Straße 2, 23889 Bremen - sowie in den Räumlichkeiten unserer Kunden je nach Projektbedarf.
DAS KLINGT INTERESSANT FÜR SIE?
Die Bewerbungsunterlagen können vorzugsweise per E-Mail an folgende Adresse gesendet werden: info@deutscheoffshore.de, Betreff Bewerbung auf (siehe Stellenbeschreibung)
Apply
Find your path to positive impact in the sector that's right for you.