Engineer your positive impact
Tractebel is a global community of 5000 imaginative experts engineering a carbon-neutral future. Through our game-changing solutions for complex energy, urban, nuclear and water projects, we help our clients create a positive impact towards a sustainable world, where people, planet and profit collectively thrive.
The working environment
"WATER" is one of the product lines of Tractebel, specialised in port engineering and waterway infrastructure, with projects all over the world. The technical competences within our team cover the complete range of marine infrastructure: quay walls, locks, jetties, dikes, off shore wind foundations, bridges, tunnels, flood protections, master planning, port expansion, etc. Our team designs projects from feasibility, over conceptual and detailed design through owner's engineering, in close collaboration with our national and international clients.
Tractebel has a long track record regarding design and construction of ports and waterways, as for example the conceptual design and technical assistance of the third set of locks of the Panama canal, detailed design of the caisson wall of the Piraeus container terminal in Greece, design of 2nd jetty of the Fluxys LNG terminal in the Port of Zeebruges in Belgium, master plan to improve sea access to the port of Zeebruges, design and assistance during construction of the stabilisation of the existing quay wall of the river Scheldt in the city of Antwerp, detailed design of a rolling bascule bridge in the port of Antwerp, conceptual design of foundations of many offshore wind farms in Belgium and abroad, etc.
To tackle the exciting challenges that lie ahead, we will strengthen our team are looking for dynamic and motivated people with a passion for marine structures.
It is possible to work from our offices in Ghent, Antwerp or Ostend. The main location of the team is Ghent, so the whole team meets there once a week to ensure good communication. Working (partly) from home is also an option.
Mission
You will work as Project Manager for our department water engineering specialised in infrastructure. Your main responsibilities are:
You lead, motivate and manage a project team of multidisciplinary engineers and draftsmen for your projects both in Belgium and Romania.

You are the main point of contact between the client and your team and you work together with external partners (such as architects, other design and engineering consultancies, subcontractors, contractors during the construction phase, etc.) in a constructive way.

You take the lead of the infrastructure design in multidisciplinary projects in marine engineering. You coordinate with the marine engineering design by the Ports and Waterways team.

You take the lead in all aspects of infrastructure studies such as spatial design, mobility, safety and sustainability supported by our competence centres.

You take the project from concept design through to completion.

You take a role as principal engineer of the project and coordinate and coach our junior engineers and CAD.

You enhance an integrated design process by looking trnasversally over the different disciplines involved.

You are responsible for ensuring the respect of the budget, the timing and the quality of our engineering services and the works on site.

You report progrss for all your projects on a monthly basis.

You prepare and submit tenders and contracts.

You ensure that the projects assigned to you are executed in accordance with our quality system and H&S rules.

You develop your technical skills and you keep up with standards, new techniques and developments in your discipline infrastructure.
Every day with Tractebel is your chance to make the world more resilient, livable, energised and ultimately more sustainable. To shape and enhance the lives of millions of people. To apply your talent in multidisciplinary teams with boundless creativity. To learn and grow with world-class experts at your side. To leave a game-changing engineering legacy you can be proud of in your community and communities around the world.
sustainable and social impact
Accelerate the transition to a carbon-neutral future for people and the planet we all share.
Work alongside experts who imaginatively challenge convention in the search for solutions.
Join a community where you're genuinely valued and appreciated with leaders who champion you to success.
Benefit from continuous opportunities for learning and professional growth within ENGIE group.
Salima, transport & mobility consultant, tells us about her positive impact​
Let's meet Salima, one of our imaginative experts who makes the world more resilient, livable, energized and ultimately more sustainable.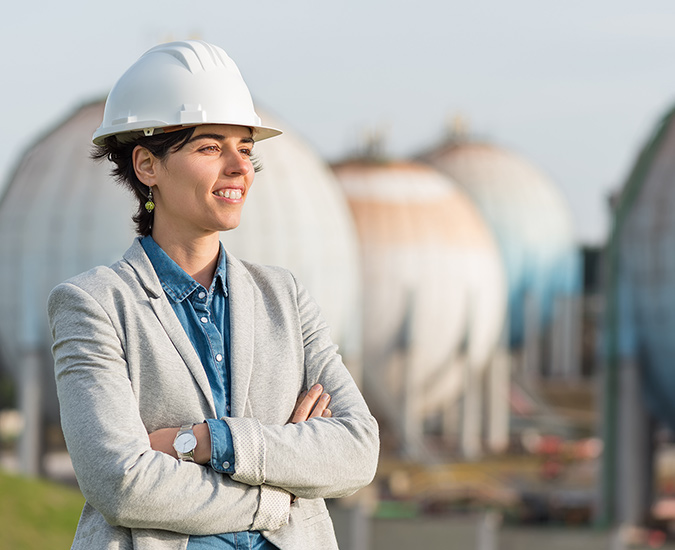 Your profile
You have a master's degree in civil engineering, structural engineering, civil engineering technology or architectural engineering.

You have at least 8 years of project management experience in large infrastructure projects, civil works or multidisciplinary projects for public clients.

You are a generalist rather than a specialist, with background in civil or structural engineering, infrastructure or architectural engineering; A good knowledge of design in infrastructure is required in order to take the lead in the design work.

Knowledge in one of the other disciplines (marine engineering, MEP, structural design and civil engineering) is an asset.

You have extensive knowledge of current Belgian and European standards, legislation, codes of practice and internal guidelines in infrastructure, including building consent (omgevingsvergunning Vlaanderen).

You have good knowledge of contracts management for public clients

You have experience with competitive bidding: conceptual design, quick estimation of building cost, definition and negotiation of the fee, presentation to the client or authorities, etc.

Knowledge of Design Standards (ISO, EC, NEN, EAU, …)

Knowledge of BIM/ CAD software (2D & 3D) (BIM360, Revit, Autocad, Civil 3D of Tekla …)

You are Fluent in Dutch and you have a professional level of English. Knowledge of French and/or Romanian is an asset.

You are familiar with project planning and management approaches and are project financials literate

You are customer focussed

You are quality driven with excellent communication skills.

Working in a team is obvious and motivating for you;

You are mobile and open to regular missions abroad (short term).

You have an international driving license / driving license "B
Apply
Find your path to positive impact in the sector that's right for you.