Engineer your positive impact
Tractebel is a global community of 5000 imaginative experts engineering a carbon-neutral future. Through our game-changing solutions for complex energy, urban, nuclear and water projects, we help our clients create a positive impact towards a sustainable world, where people, planet and profit collectively thrive.
Work environment
Tractebel is an engineering office that enjoys an important position in Belgium and that is well known in the fields of water- and linear infrastructure and buildings. The Structural Engineering team, part of the URBAN business line of Tractebel, is currently lookinf for a LEAD ENGINEER. The team is involved in a wide range of different and various projects, in cooperation with the other entities of Tractebel and the ENGIE Group, both in Belgium and internationally.

The team consists of about 70 engineers, architects, consultants, designers and support staff, present in Belgium on 4 different sites (Ghent, Hasselt, Brussels and Namur) and also in Romania. You can choose from which office in Belgium you want to work.
Mission
Take the lead for one of our major marine infrastructure projects.

As Lead engineer you actively stimulate and develop the use of BIM and parametric design in the organization.

In your projects you lead, motivate, coach and manage a project team of monodisciplinary structural engineers, geotechnical engineers and draftsmen and you work closely together with the other teams involved in the project.

You dimension marine infrastructure projects following current Belgian and European standards, legislation, codes of practice and internal guidelines.

You prepare designs (preliminary, basis, tender, detailed) for marine structures such as Port & waterways development studies: Port Master planning, locks, Quay walls, Jetties, Bridge foundations, Flooding areas, dikes, Breakwaters and perform analyses to find the optimum installation method of these structures; always with an open mind for innovative and alternative solutions.

You are responsible for ensuring that the budget, the agreed scope, the timing and the quality of the engineering works is executed as required. You will ensure that the projects assigned to you are executed in accordance to our quality system and our H&S rules.

You ensure systematic follow-up of the project, by watching over customer satisfaction and foreseeing deteriorations in financial performance.

You report progress for all your projects on a weekly regular basis to your (Project) Manager.

You guide young engineers by actively participating in their training trajectory.

You enhance an integrated design process by looking transversally over the different disciplines involved.

You respond to the needs of the client and you attach great importance to customer focus.

You prepare and submit offers and contracts and you present them to the customer in consultation with the commercial team.

You work together with external partners (such as architects, other design and engineering consultancies, subcontractors, contractors during the construction phase, etc.) in a constructive way.

You strive for sustainable and efficient solutions.
Every day with Tractebel is your chance to make the world more resilient, livable, energised and ultimately more sustainable. To shape and enhance the lives of millions of people. To apply your talent in multidisciplinary teams with boundless creativity. To learn and grow with world-class experts at your side. To leave a game-changing engineering legacy you can be proud of in your community and communities around the world.
sustainable and social impact
Accelerate the transition to a carbon-neutral future for people and the planet we all share.
Work alongside experts who imaginatively challenge convention in the search for solutions.
Join a community where you're genuinely valued and appreciated with leaders who champion you to success.
Benefit from continuous opportunities for learning and professional growth within ENGIE group.
Bart, engineer, civil architect & urbanist, tells us about his positive impact​
Let's meet Bart, one of our imaginative experts who makes the world more resilient, livable, energized and ultimately more sustainable.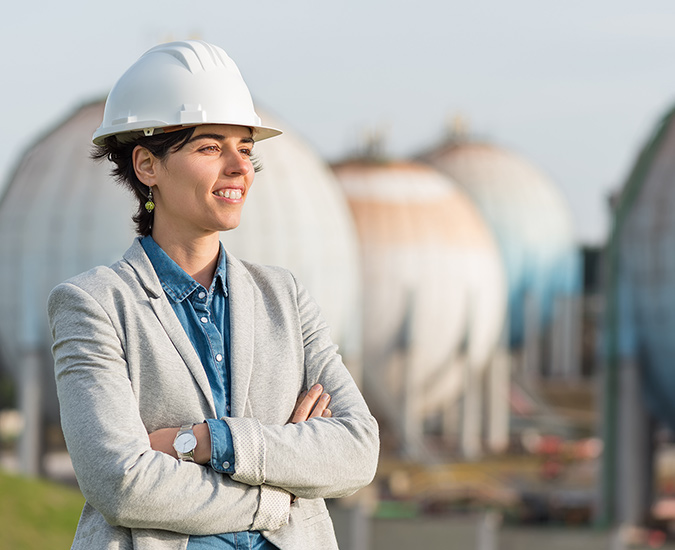 Profile
You are a qualified Master Degree of Civil Engineering or equivalent;

You have at least 10 years of experience with structural engineering projects related to complex buildings (data centers, hospitals, sport centers, swimming pools, office buildings, …);

You were ideally involved in all aspects and phases of your projects: competition, design, studies, tender, execution, management,…;

You have experience with competitive bidding (competitions): conceptual design, quick estimation of building cost, definition and negotiation of the fee, presentation to the client or authorities, etc.

You have experience in conducting multidisciplinary projects in Construction with multiple stakeholders, time and budget constraints;

You have good communication skills and you are a team player;

You are client-oriented, solution-oriented and flexible;

You are Fluent in French or Dutch with a good knowledge of the second language and you have a professional level of English;

You are prepared to work with teams in our different regional offices (Ghent, Brussels and Hasselt) and cooperate with our office in Romania;

You are willing to make occasional international trips for our international collaboration and international projects.
Tractebel welcomes candidates from all backgrounds, and actively promotes Diversity in the workforce.
Apply
Find your path to positive impact in the sector that's right for you.