Engineer your positive impact
Tractebel est une communauté mondiale de 5000 experts imaginatifs qui conçoivent un avenir neutre en carbone. Grâce à nos solutions révolutionnaires pour des projets énergétiques, urbains, nucléaires et hydrauliques complexes, nous aidons nos clients à créer un impact positif vers un monde durable, où les personnes, la planète et le profit prospèrent collectivement.
Mission
Dans le cadre de ses fonctions, le/la candidat(e) assurera les missions principales suivantes :
Modélisation numérique (calculs par éléments finis) des équipements mécaniques turbine de centrales hydroélectriques et équipements hydromécaniques ;

Calculs statiques et analyses en fatigue et tolérance au dommages (calculs de propagation) ;

Calculs dynamiques ;

Rédaction de notes de calculs et présentation au Client ;

Contribution au visa des études d'exécution réalisées par les Entrepreneurs dans le domaine des turbines, des auxiliaires mécaniques des usines et de la vantellerie ;

Participation au développement des outils et méthodologies de l'unité EMR ;
Ces activités s'inscrivent dans le cadre de grands projets en France et à l'international, au sein d'équipes pluridisciplinaires et multiculturelles.
Every day with Tractebel is your chance to make the world more resilient, livable, energised and ultimately more sustainable. To shape and enhance the lives of millions of people. To apply your talent in multidisciplinary teams with boundless creativity. To learn and grow with world-class experts at your side. To leave a game-changing engineering legacy you can be proud of in your community and communities around the world.
sustainable and social impact
Accelerate the transition to a carbon-neutral future for people and the planet we all share.
Work alongside experts who imaginatively challenge convention in the search for solutions.
Join a community where youu2019re genuinely valued and appreciated with leaders who champion you to success.
Benefit from continuous opportunities for learning and professional growth within ENGIE group.
Alice, Project Director Water, tells us about her positive impact​
Let's meet Alice, one of our imaginative experts who makes the world more resilient, livable, energized and ultimately more sustainable.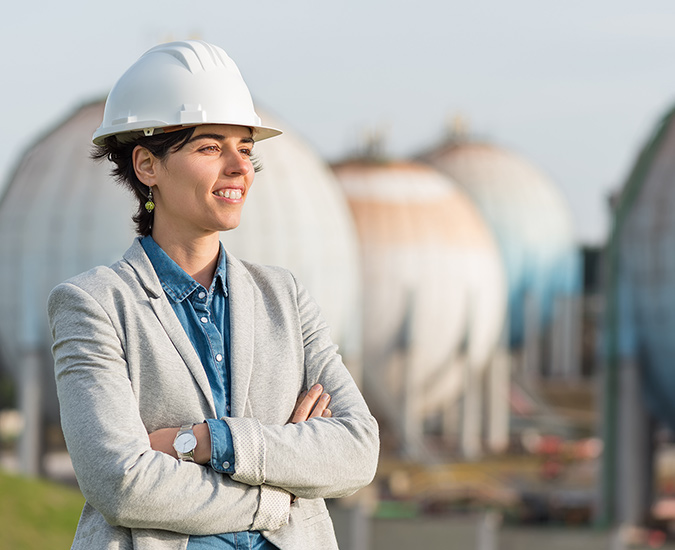 Profil
Formation de base : Ecoles d'ingénieur en mécanique
Nombre d'années d'expérience minimum : 5 ans
Compétences principales : génie mécanique, connaissance de base des aménagements hydroélectriques, curiosité technique, esprit d'équipe, qualité rédactionnelle ;
Maitrise des logiciels : Suite office (impératif), Logiciel de modélisation numérique et de conception mécanique (suite ANSYS : Workbench, Mechanical, Space claim ; Autocad, Inventor) ;
Connaissance des normes et codes internationaux (e.g. FKM, IIW, CODAP, ASME, CODETI) ;
Expérience sectorielle : centrales hydroélectriques, équipement hydromécanique, modélisation 3D
Langue / Niveau : Anglais
Cultivez votre authenticité dans une société où accompagnement et équité sont générateurs d'avancées – Rejoignez l'aventure Tractebel !
Apply
Find your path to positive impact in the sector thatu2019s right for you.