Engineer your positive impact
Tractebel est une communauté mondiale de 5000 experts imaginatifs qui conçoivent un avenir neutre en carbone. Grâce à nos solutions révolutionnaires pour des projets énergétiques, urbains, nucléaires et hydrauliques complexes, nous aidons nos clients à créer un impact positif vers un monde durable, où les personnes, la planète et le profit prospèrent collectivement.
Mission
Au sein du pôle Environnement, vous assurerez le suivi du volet règlementaire des missions/services de maîtrise d'œuvre/études environnement en France. Ceci inclut :
Prestation de maîtrise d'œuvre en environnement : règlementation environnementale (dossiers, analyses, suivi de mise en œuvre…).

Etudes réglementaires : dossiers loi sur l'Eau, études d'impact, gestion des dossiers d'autorisation en France (aménagements hydrauliques, parcs éoliens, biogaz, autres ICPE…, infrastructures urbaines).

Le (la) candidat(e) sera amené(e) à participer aux études règlementaires en liaison avec des équipes pluridisciplinaires, à dialoguer avec les administrations et les ingénieurs en charge du projet des ouvrages, à encadrer des équipes spécialisées (écologues, hydrauliciens, hydrologues), à effectuer le suivi technique des contrats de sous-traitance, à rédiger les rapports de synthèse, à participer à la présentation des projets aux administrations concernées.
Every day with Tractebel is your chance to make the world more resilient, livable, energised and ultimately more sustainable. To shape and enhance the lives of millions of people. To apply your talent in multidisciplinary teams with boundless creativity. To learn and grow with world-class experts at your side. To leave a game-changing engineering legacy you can be proud of in your community and communities around the world.
sustainable and social impact
Accelerate the transition to a carbon-neutral future for people and the planet we all share.
Work alongside experts who imaginatively challenge convention in the search for solutions.
Join a community where youu2019re genuinely valued and appreciated with leaders who champion you to success.
Benefit from continuous opportunities for learning and professional growth within ENGIE group.
Florian, Hydrogen consultant at Tractebel, tells us about his positive impact​
Let's meet Florian, one of our imaginative experts who makes the world more resilient, livable, energized and ultimately more sustainable.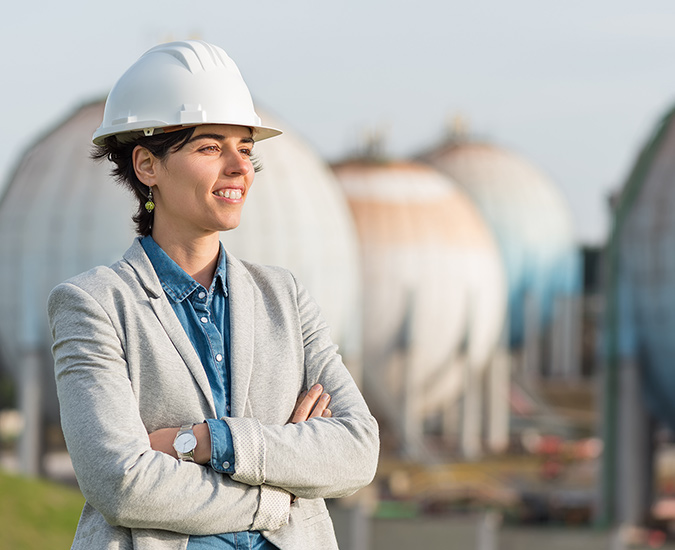 Profil
Le (la) candidat(e) devra justifier d'un diplôme d'études supérieures en Ingénierie de l'Environnement de niveau Bac+5, du type école d'ingénieur, option environnement, ou équivalent universitaire (Master).
Nombre d'années d'expérience minimum requis : 3 à 5
Compétences principales :
Expérience souhaitée dans les études règlementaires telles qu'indiquées ci-dessus

Parlant couramment l'anglais et le français

Excellentes capacités rédactionnelles en français et en anglais

Autonome, aisance relationnelle et de communication, capacité de synthèse

Maitrise des outils informatiques (Office…)
Une bonne connaissance de la règlementation environnementale en France
Cultivez votre authenticité dans une société où accompagnement et équité sont générateurs d'avancées – Rejoignez l'aventure Tractebel !
Apply
Find your path to positive impact in the sector thatu2019s right for you.