Engineer your positive impact
Responsable de la dirección de la oficina de México, a través de la gestión de las actividades, de acuerdo con las directrices estratégicas y operativas establecidas, destinadas a garantizar el logro de los resultados definidos y la continuidad y expansión del negocio.
PRINCIPALES FUNCIONES DEL PUESTO:
Establecer el plan de negocio;

Asegurar el desarrollo de nuevos negocios, gestionando las acciones estratégicas de relación comercial;

Prospección de nuevos clientes;

Garantizar el control de las operaciones;

Asegurar el funcionamiento de la infraestructura, mediante la gestión de los recursos.

Realizar la gestión de los recursos humanos de la oficina, con el objetivo de garantizar la satisfacción y retención de los profesionales de interés de la empresa;

Mantener un flujo de información ágil y transparente con sus responsables, compañeros y dirección, informando de cualquier situación que afecte a la organización.
Every day with Tractebel is your chance to make the world more resilient, livable, energised and ultimately more sustainable. To shape and enhance the lives of millions of people. To apply your talent in multidisciplinary teams with boundless creativity. To learn and grow with world-class experts at your side. To leave a game-changing engineering legacy you can be proud of in your community and communities around the world.
sustainable and social impact
Accelerate the transition to a carbon-neutral future for people and the planet we all share.
Work alongside experts who imaginatively challenge convention in the search for solutions.
Join a community where you're genuinely valued and appreciated with leaders who champion you to success.
Benefit from continuous opportunities for learning and professional growth within ENGIE group.
Florian, Hydrogen consultant at Tractebel, tells us about his positive impact
Let's meet Florian, one of our imaginative experts who make the world more resilient, livable, energized and ultimately more sustainable.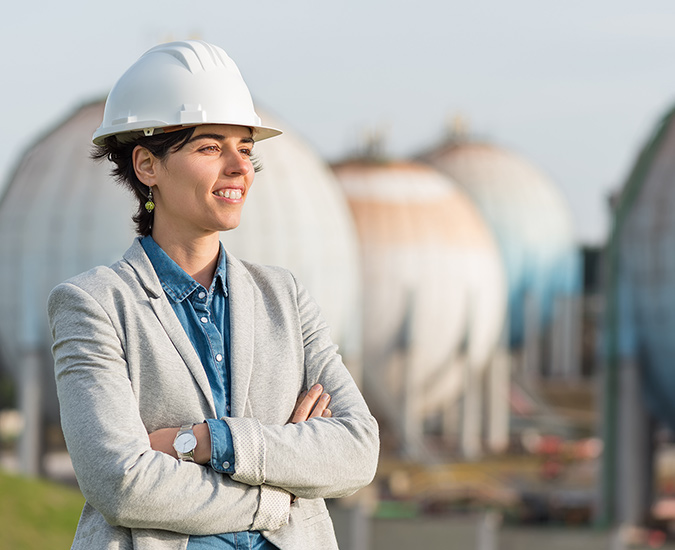 Titulado en Ingeniería.

Especialización en proyectos de transporte y distribución de gas, generación térmica y cogeneración.

Experiencia probada en el ámbito del transporte y la distribución de gas.

Experiencia en gestión de proyectos.

Inglés avanzado.

Disponibilidad para residir en Ciudad de México (contrato local, por Tractebel México).

Disponibilidad para viajar.
Apply
Find your path to positive impact in the sector that's right for you.