Réalisez votre impact positif
Tractebel is a global community of 5000 imaginative experts engineering a carbon-neutral future. Through our game-changing solutions for complex energy, urban, nuclear and water projects, we help our clients create a positive impact towards a sustainable world, where people, planet and profit collectively thrive.
Work environment
"WATER" is one of the product lines of Tractebel, specialised in port engineering and waterway infrastructure, with projects all over the world. The technical competences within our team cover the complete range of marine infrastructure: quay walls, locks, jetties, dikes, off shore wind foundations, bridges, tunnels, flood protections, master planning, port expansion, etc. Our team designs projects from feasibility, over conceptual and detailed design through owner's engineering, in close collaboration with our national and international clients.
Tractebel has a long track record regarding design and construction of ports and waterways, as for example the conceptual design and technical assistance of the third set of locks of the Panama canal, detailed design of the caisson wall of the Piraeus container terminal in Greece, design of 2nd jetty of the Fluxys LNG terminal in the Port of Zeebruges in Belgium, master plan to improve sea access to the port of Zeebruges, design and assistance during construction of the stabilisation of the existing quay wall of the river Scheldt in the city of Antwerp, detailed design of a rolling bascule bridge in the port of Antwerp, conceptual design of foundations of many offshore wind farms in Belgium and abroad, etc.
To tackle the exciting challenges that lie ahead, we will strengthen our team are looking for dynamic and motivated people with a passion for marine structures.
It is possible to work from our offices in Ghent, Antwerp or Ostend. The main location of the team is Ghent, so the whole team meets there once a week to ensure good communication. Working (partly) from home is also an option.
Mission
You will take the lead for one of our major marine infrastructure projects.
You are the main point of contact between the client and your team and you work together with external partners (such as our partner in the joint venture, other design and engineering consultancies, subcontractors, contractors during the construction phase, etc.) in a constructive way.
You are responsible for the follow-up of progress, quality, and financial performance of the project executed by your team. You ensure systematic follow-up of the project, by watching over customer satisfaction and foreseeing deteriorations in financial performance
You take a role as principal engineer of the project and coordinate and coach our junior engineers and CAD designers
Prepare designs (preliminary, basis, tender, detailed) for marine structures such as Port & Waterways development studies: Port Master planning, locks, quay walls, jetties, bridge foundations, flooding areas, dikes, breakwaters and perform analyses to find the optimum installation method of these structures; always with an open mind for innovative and alternative solutions
You dimensions marine infrastructure projects following current Belgian and European standards, legislation, codes of practice and internal guidelines
You enhance an integrated design process by looking transversally over the different disciplines involved and you take the project from concept design through to completion
You will be the main liaison officer between the different competence centres in Tractebel and our partner in the joint venture for water infrastructure, road infrastructure, spatial design, mobility and equipment. You coordinate with the marine engineering design by the Ports and Waterways team
You ensure knowledge development and sharing related to your expertise and coach junior engineers
You keep up with standards, new techniques and developments in your discipline
You assist the tender manager in establishing attractive and innovating offers.
HL15-HL14
Chaque jour, avec Tractebel, vous aurez la possibilité de rendre notre monde plus résilient, plus vivable, plus énergique et en fin de compte plus durable. Vous contribuerez à façonner et améliorer les vies de millions de personnes, et vous mettrez votre talent au service d'équipes pluridisciplinaires à la créativité sans borne. Nous vous offrirons également la possibilité d'apprendre et de vous perfectionner auprès d'experts reconnus mondialement, et de laisser un héritage en ingénierie qui fera votre fierté au sein de votre communauté et des communautés du monde entier.
Accélérez la transition vers un avenir sans carbone pour notre planète et ses habitants.
Collaborez avec des experts qui remettent en cause les conventions de manière créative dans leur recherche de solutions.
Rejoignez une communauté qui vous considère et vous apprécie sincèrement, avec des dirigeants qui vous soutiennent dans votre réussite.
Se développer ensemble au même rythme
Bénéficiez en permanence de possibilités d'apprentissage et de développement professionnel au sein du groupe ENGIE.
Salima, consultante en transport et mobilité, nous parle de son impact positif​
Faisons la connaissance de Salima, l'une de nos experts créatifs qui rendent notre monde plus résilient, plus vivable, plus énergique et en fin de compte plus durable.
Ce dont nous avons besoin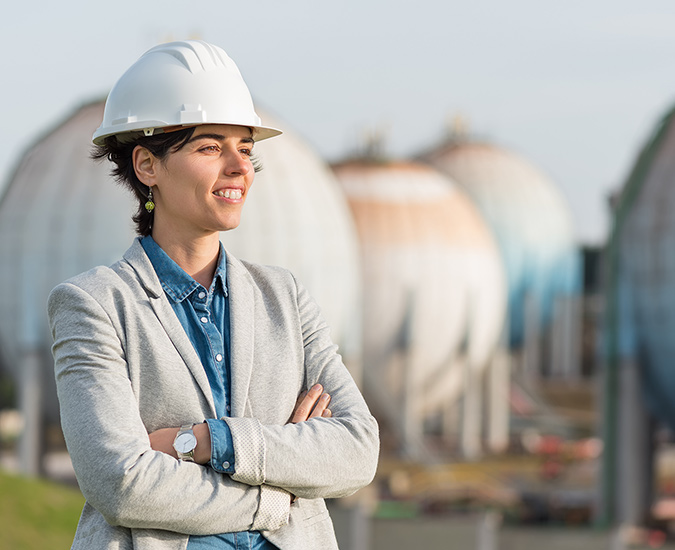 Your profile
You are a qualified Master of Science in Structural Engineering with a Major in 'Dredging and Off-shore Engineering" or "Construction Design" or "Marine Engineering"
You have at least 8 years of relevant technical design experience
You have experience in applying the relevant design codes and guidelines for the structural design and soil-structure interaction of marine infrastructure such as port infrastructure, quay walls, sheet piles, anchors, combi walls, ...
You have experience in designing concrete reinforcement in complex 3D structures
A thourough knowledge of English is essential and good knowledge of Dutch/French is an important asset
You have extensive knowledge of current Belgian and European Design Standards, legislation, codes of practice (EC2, EC7, NEN, EAU, SB250, SB260, ISO, ...)
You have experience in project management with delivering a high quality product within time and budget
You have experience in financial reporting and contract management for public tenders
Expertise in modelling with SCIA engineering, Plaxis and/or GeoStudio or Dsheet is an important asset
You are a teamplayer and have excellent communication skills
Postuler
Trouvez votre voie vers un impact positif dans le secteur qui vous correspond