Réalisez votre impact positif
Tractebel is a global community of 5000 imaginative experts engineering a carbon-neutral future. Through our game-changing solutions for complex energy, urban, nuclear and water projects, we help our clients create a positive impact towards a sustainable world, where people, planet and profit collectively thrive.
Work environment
Within Global Power, the Offshore team handles with all offshore energy projects in Europe and abroad. Projects cover offshore wind, solar, hydrogen or other green gas production, electricity conversion and transportation and more general naval architecture and marine operations. In this regard, all phases of development, realisation and commissioning of projects can be tackled, either on a single unit scale as upto GW scale projects.
Within this Global Offshore team, the innovative technology Offshore Floating PV is being developed since a few years now. This new and promising technology has the potential to be a competitive renewable energy source which shows good complementarity with offshore wind. For Tractebel, the development of an offshore floating PV concept is not only a technical innovative challenge, it also includes a new business model for Tractebel, which is creating value based on Intellectual Property (acting as technology provider).
  Mission
As Acceleration Manager Floating Offshore Solar you will be responsible for the further commercialisation of the developed technology. You will focus on the overall strategy, business development, communication, lobbying, financial securisation, external collaborations and partnerships, etc.

Your function
You take the lead in the elaboration, update and implementation of a dedicated strategy and roadmap towards commercialisation, taking into account market evolutions and building on previous work and experiences, Tractebel's global profile, etc. This roadmap includes both technical and non-technical steps to be taken in order to improve commercial positioning while increasing TRL and derisking the technological solution.
You'll follow-up and update the financial business plan.
You are responsible for the follow-up and strengthening of external collaborations with the current consortium partners and other stakeholders.
JV elaboration
You identify the needs regarding specific competences and expertise, both technical and non-technical and propose involvement of internal ressources, hiring of new experts or collaborations with external experts. Specific attention is to be given to the involvement of research institutes and universities in this regards.
You elaborate, together with communication department, a dedicated communication strategy and roadmap. In this regards you act as a speaks person for Tractebel regarding this technology towards the public, contribute to conferences etc.
You identify potential internal and external financing means (e.g. Tractebel, Engie, public funding, private investments, etc.) and make sure these funds are secured.
You liaise with the internal support functions (finance, communication, legal, procurement, etc.) in order to fit this innovative approach within the Tractebel schemes.
You'll contribute to the business development and the identification of new business opportunities. You participate in Go / No Go decisions regarding new opportunities and contribute to the elaboration of offers.
You follow-up the elaboration of the different technical innovation steps (e.g. design works, laboratory tests, Proof of Concept deployment, demonstrator etc.) and assure the prioritisation of research and development activities in order to optimise financial investment. This means you identify together with the technical experts the existing knowledge gaps and focus on the derisking of the technology.
You steer the elaboration of current and future LCOE estimations and make sure major unknowns are covered. In this regards you look for the right stakeholders to finetune the forcasts.
You'll actively participate in the overall management of the Global Offshore team.
Chaque jour, avec Tractebel, vous aurez la possibilité de rendre notre monde plus résilient, plus vivable, plus énergique et en fin de compte plus durable. Vous contribuerez à façonner et améliorer les vies de millions de personnes, et vous mettrez votre talent au service d'équipes pluridisciplinaires à la créativité sans borne. Nous vous offrirons également la possibilité d'apprendre et de vous perfectionner auprès d'experts reconnus mondialement, et de laisser un héritage en ingénierie qui fera votre fierté au sein de votre communauté et des communautés du monde entier.
Accélérez la transition vers un avenir sans carbone pour notre planète et ses habitants.
Collaborez avec des experts qui remettent en cause les conventions de manière créative dans leur recherche de solutions.
Rejoignez une communauté qui vous considère et vous apprécie sincèrement, avec des dirigeants qui vous soutiennent dans votre réussite.
Se développer ensemble au même rythme
Bénéficiez en permanence de possibilités d'apprentissage et de développement professionnel au sein du groupe ENGIE.
Florian, consultant en hydrogène, nous parle de son impact positif​
Faisons la connaissance de Florian, l'un de nos experts créatifs qui rendent notre monde plus résilient, plus vivable, plus énergique et en fin de compte plus durable.
Ce dont nous avons besoin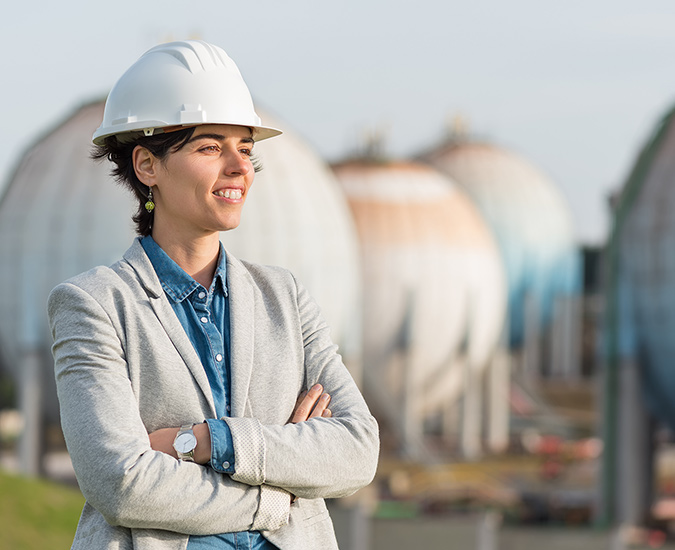 Profile
You must have a master degree (engineering, commercial or managerial) or equivalent
At least 10 years experience in an engineering or similar environment.
Knowledge of and a professional network in the offshore and/or renewable energy market and it's current evolutions is a strong asset.
You have strong stakeholder management, communication and public speaking skills.
You have an enthusiastic, positive, dynamic, collaborative and a problem solving attitude and able to create positive team spirit.
You have strong analytical, convincing and organizational skills and are a team player, at ease with challenging situations.
You are committed to succeed and willing to overcome all challenges.
You are convinced about the strength of innovation. Formal experience in this field is a strong asset.
You must have good speaking, reading and writing skills in English and Dutch. French and German, as any other language, are strong assets.
Tractebel welcomes candidates from all backgrounds, and actively promotes Diversity in the workforce.
Postuler
Trouvez votre voie vers un impact positif dans le secteur qui vous correspond