Engineer your positive impact
Tractebel is a global community of 5000 imaginative experts engineering a carbon-neutral future. Through our game-changing solutions for complex energy, urban, nuclear and water projects, we help our clients create a positive impact towards a sustainable world, where people, planet and profit collectively thrive.
Work Environment
You will work as a project leader for our Buildings Department responsible for engineering and consulting services related to the development and realization of buildings, including tertiary and industrial buildings, sport infrastructure and consulting assignments. These projects cover feasibility, basic design, detailed design, technical assistance during construction and on-site monitoring of construction.
Tractebel applies the filosophy of flexible working hours and work locations. You are welcome in one of our offices where the teams of Buildings are located: Hasselt/Ghent/Brussels. The other days you can work from home in order to balance travel times and your work and life. 
Mission
You will work as the project leader for HVAC within a multidisciplinary team for building projects in the sports and recreation sector, complex & tertiary buildings and industry. You will be responsible for:
The creation of sustainable design solutions for facilities and building systems (design notes, sketches, technical specifications);

Coordination with clients and other designers (structural engineering, fire safety, sustainability, MEP, ...);

Perform dynamic simulations and calculations of technical installations, energy systems, ... and inspect and test installations, systems and materials at construction sites;

Support the BIM/3D/CAD team using the latests ICT tools;

Analyze and approve submitted quotations;

You reinforce an integrated design process by looking across disciplines;

You collaborate constructively with external partners (such as architects, other design and engineering offices, subcontractors, contractors during the construction phase, etc.);

Knowledge sharing and development through Tractebel School for your further growth and development, to enhance the innovative capacity and quality image of Tractebel.
Every day with Tractebel is your chance to make the world more resilient, livable, energised and ultimately more sustainable. To shape and enhance the lives of millions of people. To apply your talent in multidisciplinary teams with boundless creativity. To learn and grow with world-class experts at your side. To leave a game-changing engineering legacy you can be proud of in your community and communities around the world.
sustainable and social impact
Accelerate the transition to a carbon-neutral future for people and the planet we all share.
Work alongside experts who imaginatively challenge convention in the search for solutions.
Join a community where youu2019re genuinely valued and appreciated with leaders who champion you to success.
Benefit from continuous opportunities for learning and professional growth within ENGIE group.
Gaetano, HVAC & energy efficiency engineer, tells us about his positive impact​
Let's meet Gaetano, one of our imaginative experts who makes the world more resilient, livable, energized and ultimately more sustainable.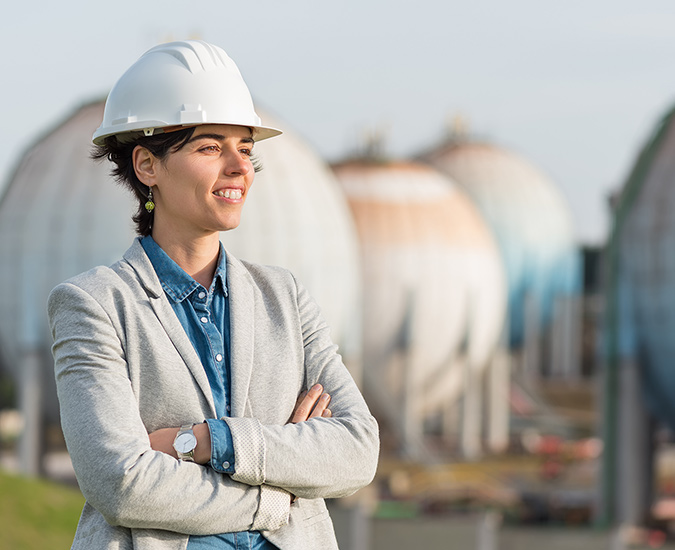 Profile
You have a master's degree in engineering (electromechanics, construction, ...) or equivalent by experience;

You have at least 5 years of experience in an engineering firm and have a background in HVAC. Knowledge of other techniques is a plus;

You have a good knowledge of Aeraulics + hydraulics: pipes, ventilation, production of thermal energy;

You are familiar with all aspects and phases of your projects: competition, design, studies, call for tenders, implementation, management, etc.;

You have experience of competitive tendering (competitions): conceptual design, rapid estimation of construction costs, defenition and negotiation of rates, presentation to the client or authorities, etc.;

Knowledge of EPB / BREEAM / HQE;

You have a bilingual level of Dutch and a good knowledge of English;

You have good communication skills, are customer oriented and flexibel;

You are a team player.
Bewerben
Find your path to positive impact in the sector that's right for you.