Engineer your positive impact
YOUR FIELD OF ACTIVITY
As Senior Engineering Manager (m/f/d) You will be working in a highly qualified, multi-disciplinary team of engineers and specialists in the field of power plants, and gas processing industry. Our teams support projects to decarbonise sectors/industries. Therefore we deliver solutions which includes green hydrogen and derivatives like ammonia/e-fule/e-methanol. As a member of the tractebel group we deliver our services on a worldwide base. Your tasks include but are not limited to:
Conversion of plant concepts into implementation planning for system suppliers.
Guidance and control of subcontractors for planning services
Handling of interfaces at system boundaries
Experience in basic/detailed design of process plants in 2D and 3D including arrangement planning, process flow and P & I diagrams
Preparing of engineering lists like component lists, value lists, e-load lists etc.
Experience in leading a planning team would be of advantage
Implementation of system concepts in an execution plan for system suppliers
Instructions and control of subcontractors for planning services
Handling of interfaces at system limits
Every day with Tractebel is your chance to make the world more resilient, livable, energised and ultimately more sustainable. To shape and enhance the lives of millions of people. To apply your talent in multidisciplinary teams with boundless creativity. To learn and grow with world-class experts at your side. To leave a game-changing engineering legacy you can be proud of in your community and communities around the world.
sustainable and social impact
Accelerate the transition to a carbon-neutral future for people and the planet we all share.
Work alongside experts who imaginatively challenge convention in the search for solutions.
Join a community where youu2019re genuinely valued and appreciated with leaders who champion you to success.
Benefit from continuous opportunities for learning and professional growth within ENGIE group.
Wasserstoffberater Florian erzählt uns von seinem positiven Beitrag
Lernen Sie Florian kennen: Unser ideenreicher Experte macht die Welt widerstandsfähiger, lebenswerter, energetischer und letztlich nachhaltiger.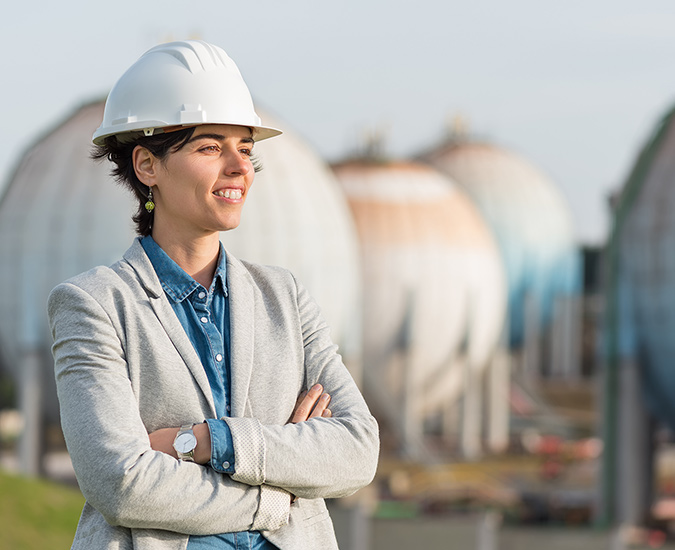 YOUR PROFILE
The following professional and personal skills and attributes make you the ideal candidate:
Masters Degree in Process Engineering/ Mechanical Engineering or appropriately qualified Bachelor Degree
5 – 10 years experience in planning of process plants with focus on power plants and/or chemical plants
Experience in 2D/3D planning and hands-on experience in utilizing respective software tools
Competence in the use of MS office
Independent, project and goal-oriented way of working
Willingness to undertake business trips
Coordination of partners and subcontractors
Very good language skills in both English and German language (spoken and written)
THAT SOUNDS INTERESTING?
Then we look forward receiving your online application as Senior Engineering Manager (m/f/d/) (757), including your salary expectations and your availability.
DO YOU HAVE ANY FURTHER QUESTIONS?
Almah Farook will be happy to assist you via phone (+49 6101 55-1727)
Bewerben
Find your path to positive impact in the sector thatu2019s right for you.