Engineer your positive impact
YOUR FIELD OF ACTIVITY
As Project Manager (m/f/d) for Hydro and Hydropower Projects you work together with your project team at our headquarter in Bad Vilbel (Rhein Main area), Germany or at project offices worldwide on the realization of national and international projects.
Your field of activity includes:
Project management in the planning of hydropower plants and control of interdisciplinary engineering teams.
You will design bigger hydraulic engineering facilities, for example weirs, dams, reservoirs and waterways within the framework of (pre-)feasibility studies as well as tender documents
Participation in the preparation of technical offers for engineering services, support in contract negotiations
Occasional travel within the framework of projects and tenders
YOUR PROFILE
The following qualifications and characteristics make you the ideal candidate:
Completed engineering studies with experience in hydraulics, hydrology, geotechnics or civil-hydraulic engineering.
5 to 10 years of professional experience, ideally including several years abroad
Experience with studies, planning, tendering of hydraulic engineering and hydropower facilities in new construction and rehabilitation
Project experience in international and German-speaking countries
German and English language skills at business level, additional foreign languages would be an advantage
Initial experience in the field of BIM would be desirable
Every day with Tractebel is your chance to make the world more resilient, livable, energised and ultimately more sustainable. To shape and enhance the lives of millions of people. To apply your talent in multidisciplinary teams with boundless creativity. To learn and grow with world-class experts at your side. To leave a game-changing engineering legacy you can be proud of in your community and communities around the world.
sustainable and social impact
Accelerate the transition to a carbon-neutral future for people and the planet we all share.
Work alongside experts who imaginatively challenge convention in the search for solutions.
Join a community where youu2019re genuinely valued and appreciated with leaders who champion you to success.
Benefit from continuous opportunities for learning and professional growth within ENGIE group.
Wasserstoffberater Florian erzählt uns von seinem positiven Beitrag
Lernen Sie Florian kennen: Unser ideenreicher Experte macht die Welt widerstandsfähiger, lebenswerter, energetischer und letztlich nachhaltiger.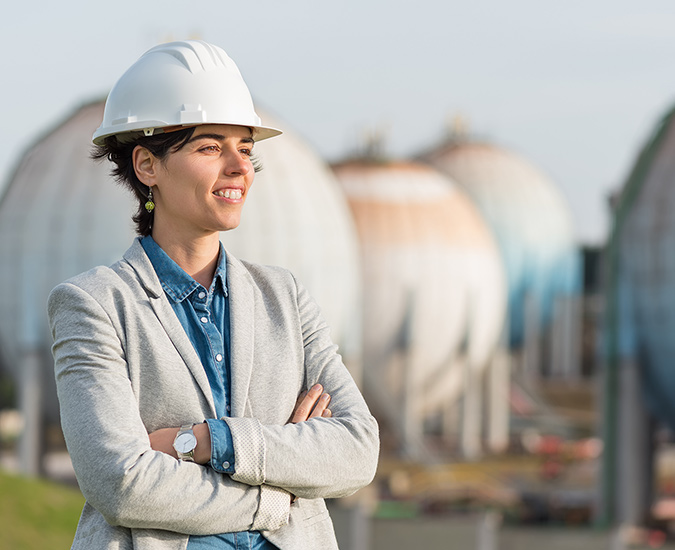 We want your enthusiasm and your commitment!
Join us in engineering a CO2-neutral future!
OUR OFFER
We grow together with our employees. We offer the right conditions for this framework conditions:
Future-proof workplace that combines medium-sized businesses with global perspectives and sustainability.
Varied and exciting work in which you can develop professionally and personally. No two days are the same!
We support mobile working with the appropriate digital infrastructure and a high degree of freedom to work on your own initiative.
Integrative working environment, characterised by the diversity of our employees and a working atmosphere in which working is a pleasure.
A culture of appreciation, equal opportunities and long-term international development opportunities
Stay fit with us, thanks to company health promotion, e-bike leasing, company events and joint sporting activities
A comprehensive induction as well as a range of further training measures and language courses in a company that always supports you
Your recommendations are the best way to identify and secure talent. That is why Tractebel offers an attractive bonus system for employee recommendations.
THAT SOUNDS INTERESTING?
Then we look forward receiving your online application as the Project Manager (m/f/d) Hydropower (772e), including your salary expectations and your availability
DO YOU HAVE ANY FURTHER QUESTIONS?
Almah Farook will be happy to assist you via phone +496101551727 , or message us via E-Mail: almah.farook@tractebel.engie.com
EDGE Tractebel acts according to EDGE standard
Gender equality is very important to us at Tractebel. For us, the focus is on people, not on gender! Therefore, we welcome all applicants and remain committed to an inclusive workplace.
Bewerben
Find your path to positive impact in the sector thatu2019s right for you.